In the municipality of Asunción, Paraguay, one of the country's few casinos has been closed down by the Municipal Supervisory Police (PMF). This closure is due to the casino's high level of tax debt, accumulated during its operation by the company Crown Gaming Paraguay. The official action took place on June 7, 2022, when Slots Viena Casino was shuttered.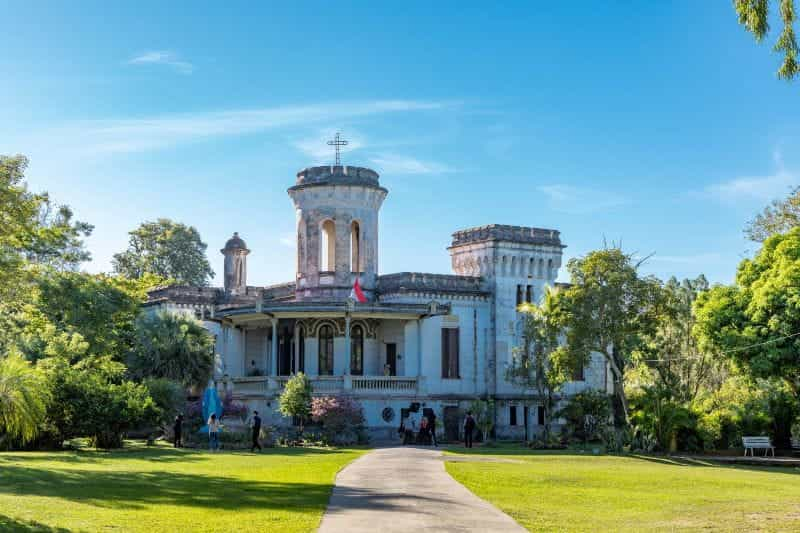 Details of the Slots Viena Casino Closure
Due to its tax debt, Slots Viena Casino, located on Calle Tte. Vera Nº 1746 Corner Avenida San Martín in Asunción, was given a closure notice this week. The closure resolution states that this is an urgent action taken due to the operator's non-responsiveness to the Municipal Auditing Police.
The closure will remain in effect until the casino's debts are paid in full, which would mean that it is once again complying with provisions of Paraguay's casino laws as well as details of the operator's contract.
Maximiliano Ayala, director of the Municipal Auditing Police, confirmed that this unusual drastic measure was due to the casino's debts. If Crown Gaming Paraguay wants to reopen, they may either pay the debt owed or negotiate the terms of their contract. Ayala stated that the debt was Gs. 1,637,500,600 or $230,000 USD.
The police force's director also shared that those operating the location hesitated to comply initially, but the casino's lawyers arrived and advised them to accept the closure and cooperate with the municipal forces. If the casino opened its doors despite the closure order, it would be subject to high fines and a court order intervention.
Asunción and Gaming in Paraguay
Founded in the 1500s, Asunción is Paraguay's largest city and its capital. It has a population of 525,252 and is home to several of the country's nine casinos. Paraguay had a complicated history up until the 1990s, when democratic leadership stepped in to create a trade block with nearby Argentina and Uruguay, as well promoting more modern policies to bolster the economy.
This time period also marked the creation of Comisión Nacional de Juegos de Azar (CONAJZAR), which still regulates all gambling activities in Paraguay to this day. Paraguay has a complex gaming landscape. All types of gaming are legal, in theory, but casinos are limited to operation in key cities, including Asunción, the capital. The first of these opened in 1943, but wasn't regulated officially until much later.
Paraguay is also not known for receiving as much investment in its gaming industry as nearby Latin American countries. This includes foreign investment to build casino-resorts, for example. Despite that, the country does have casinos available to tourists and locals, strictly monitored by CONAJZAR.
Recent Gambling Troubles in Paraguay
Though Paraguay generally has a friendly, albeit limited, gaming climate, the country's gaming scene has not been without its problems. The regulator CONAJZAR has been in hot water after its former director was accused of misusing his power in the organization. The case is still being reviewed by Paraguay's federal court.
Paraguay has also been one of several Latin American countries to review its slot machine policies. Due to some key changes in licensing rules, CONAJZAR is likely to sever its partnership with iCrop. Up until recently, iCrop was the firm that regulated slots in now-illegal locations.
Have you enjoyed this article? Then share it with your friends.
Share on Pinterest