Major MLB franchise the Baltimore Orioles have revealed a long-term partnership with SuperBook Sports. Maryland sports betting fans, however, are still waiting for online sports betting to be legalized in the state. A retail sports lounge at Oriole Park at Camden Yards will open in 2023, where fans can bet on mobile devices once it becomes legal.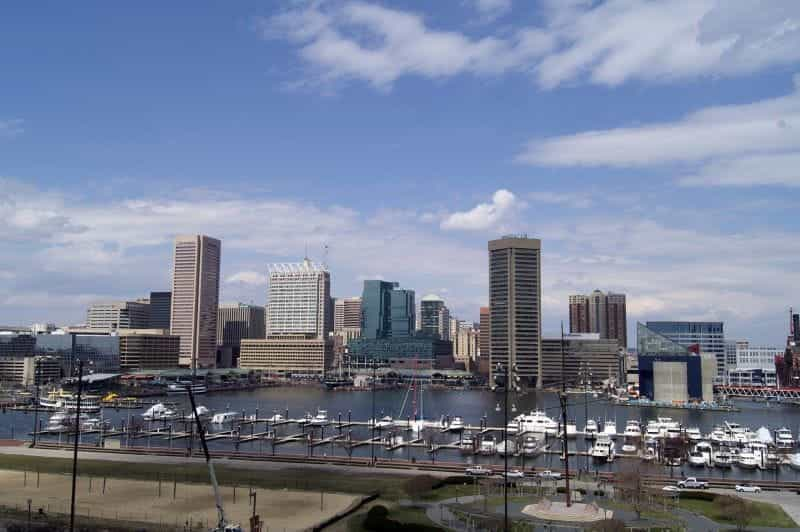 COO of MD Gaming Agency is Hopeful Mobile Betting Will Arrive in Early 2023
Popular Major League Baseball (MLB) team the Baltimore Orioles has come out and revealed that it has stepped into a long-term sports betting partnership with provider SuperBook Sports.
The news was announced at the latest Sports Wagering Application Review Commission (SWARC) meeting, where Jim Nielsen, deputy director and COO of the State Lottery & Gaming Control Agency, expressed cautious optimism that the state's long-delayed mobile sports betting launch will finally arrive sometime early next year in 2023.
As part of the Orioles' partnership with SuperBook sports, the two will work together on opening up a retail sports lounge at Oriole Park at Camden Yards – also set to launch sometime in 2023. Here fans will have the ability to place bets on mobile devices once the vertical becomes legal, of course.
Given that the state of sports betting in Maryland seems up in the air in general, it is worth noting that the sportsbook lounge at Camden Yards still remains subject to the necessary legislation and approvals from the Maryland & Gaming Control Commission. While the partnership between the Orioles and SuperBook Sports was characterized as "long-term", its exact terms were not revealed. Perhaps this has something to do with the fact that the Orioles' lease with its current landlord, the Maryland Stadium Authority, expires at the end of 2023.
As for the features of the sportsbook lounge at Camden Yards: it is set to feature food and drinks and a seating area for fans to watch the games they've wagered on. Further details, such as where precisely the lounge will be located in the stadium, will be revealed at a later date.
Addition of Sportsbook at Camden Yards Will Only Reinforce Iconic Ballpark's Regional Position
Marking the news of the Orioles' partnership with SuperBook Sports, T.J. Brightman, Orioles Senior Vice President and Chief Revenue Officer, explained that the team is constantly on the lookout for new ways to diversify its fanbase while welcoming in new guests to Baltimore:
"The Orioles are thrilled to partner with SuperBook to enhance our gameday experience with the introduction of their first-ever on-premise sports lounge. While our organization is striving to build the next World Series contender in Charm City, we are constantly exploring unique opportunities to engage with Birdland's diverse fanbase and welcome new visitors to downtown Baltimore. The addition of a SuperBook sportsbook only reinforces our iconic ballpark's standing as one of the premier entertainment destinations in the region."– T.J. Brightman, Senior Vice President and Chief Revenue Officer, Baltimore Orioles, Press Release
For its part, SuperBook Sports Vice President of Marketing, Kristin Mackey, celebrated the heritage and rich history of the Orioles brand, claiming it meshes perfectly with SuperBook's overall ethos, seeing a bright future ahead for the MLB team:
"SuperBook Sports is excited about this partnership with the Baltimore Orioles. The heritage and tradition of the Orioles brand fits perfectly with the SuperBook brand. To be a part of 'The Ballpark That Forever Changed Baseball' is an honor, and we look forward to bringing a one of a kind sports lounge experience to fans. The future of the Orioles is bright, and we look forward to continuing to grow together for years to come."– Kristin Mackey, Vice President of Marketing, SuperBook Sports, Press Release
At the very same Sports Wagering Application Review Commission (SWARC) where the Orioles' and SuperBook Sports' partnership was announced, the commission also gave the green light to a sports wagering facility license for Maryland Stadium Sub, which hopes to operate a sportsbook at FedEx Field in Prince George's County, home of the NFL's Washington Commanders.
Maryland Governor Sharply Criticized Mobile Betting Delay in June 2022
As already alluded to, the launch of mobile sports betting in the state of Maryland has been held up by legislative red tape for much of 2022, with only retail sports betting being active in the last eight months.
As a result of this frustrating delay, the governor of Maryland, Larry Hogan, came out in June 2022 and ordered the state's Sports Wagering Application Review Commission (SWARC) to intensify and hasten their efforts to hand out licenses to online betting operators.
Hogan in particular wants mobile sports betting to be up and running by the start of this year's National Football League (NFL) season, which kicks off on 8 September, 2022. In a statement, Hogan expressed his solidarity with patient Maryland sports bettors and said that he shared their frustration:
"Marylanders have grown frustrated waiting for mobile sports wagering as they have watched it become available in state after state across the country, including our neighboring jurisdictions of Delaware, Pennsylvania, West Virginia, Virginia and Washington DC. I share their frustration, and I call upon you to immediately take the steps that I have outlined."– Larry Hogan, Governor of Maryland, Press Release
BetFred Sports Partnered with Long Shot's in Maryland in July 2022
In other recent Maryland gambling news, Betfred's sports betting division, Betfred Sports, announced in July 2022 that it was entering the ring thanks to an exclusive market access deal together with the off-track betting complex and restaurant Long Shot's, situated in Frederick County, Maryland.
Betfred will now have the ability to offer online sports betting to sports betting fans physically present in the Old Line State. The partnership isn't strictly limited to mobile betting, however, with a temporary retail sportsbook scheduled to open right next to the Maryland Jockey Club's off-track betting facility – located within Long Shot's.
As of writing, there are also further plans for establishing a more permanent sportsbook facility, which would feature a video wall, theater-style seating, and food and beverage facilities. The project is currently scheduled to open in early 2023.
Have you enjoyed this article? Then share it with your friends.
Share on Pinterest