Promising results: Ontario's igaming revenue during the first quarter of 2022, which ended June 30th, amounted to CA$162 million (£106.1m/€123.9m). This is the first quarter on record after the market first launched in April of this year. The figures came in from iGaming Ontario, a subsidiary of the Alcohol and Gaming Commission of Ontario.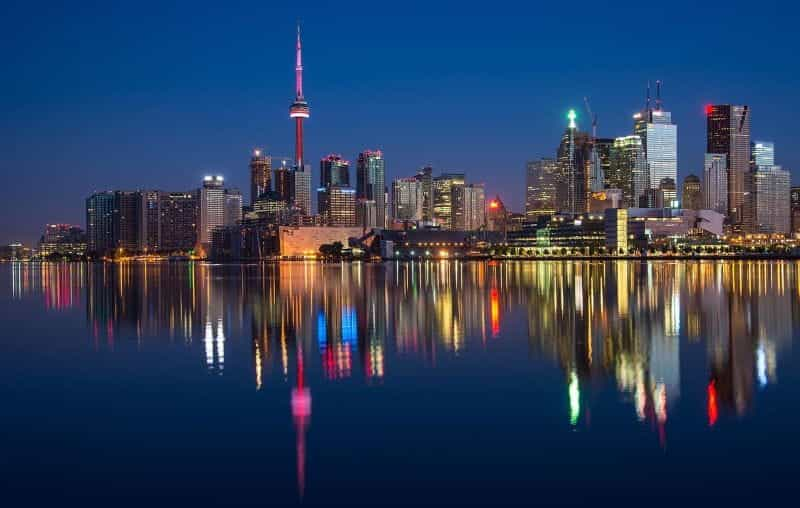 Total Stakes for the Quarter Exceeded a Whopping $4.07 Billion
Encouraging news coming out of the Canadian province of Ontario: the region's igaming revenue for the year's first quarter, which ended on June 30th, amounted to an impressive CA$162 million (£106.1m/€123.9m). This is the first quarter on record after the province's market first launched in April 2022.
The promising news was relayed by iGaming Ontario, which acts as a subsidiary of the Alcohol and Gaming Commission of Ontario (AGCO). iGaming Ontario was birthed during the preparation phase for the province's online gaming/iGaming market launch, which ended up taking place on April 4th, 2022.
In terms of more actual hard numbers, the total amount of stakes put down during the quarter, not including bonus funds staked, came out to a whopping $4.07 billion CAD. And by the end of the quarter, which ended on June 30th, Ontario boasted 18 operators currently active in the province, operating 31 online gambling websites. The operators include names such as US sportsbook giants DraftKings, international operators such as Entain, and local operators like North Star.
Province Also Saw 492,000 Active Players Accounts During the Quarter
The aforementioned revenue figures weren't the only impressive showings coming in from the Canadian province of Ontario during the year's first quarter. iGaming Ontario also revealed that the province boasted 492,000 active player accounts which were up and running during the quarter, which spent an average of $113 per month.
Dave Forestell, who is the board chair of iGaming Ontario, explained to industry observers that the authority's main goal is to help Ontario become the world's foremost gaming jurisdiction, claiming that the province's results are already a positive sign that it is headed in the right direction.
Forestell went on to highlight the province's strong revenue share rate, claiming that the rate, along with the existence of low barriers to entry, makes Ontario a particularly alluring and potentially lucrative online gaming market for operators seeking to expand into Canada.
Ontario iGaming Market Launched on April 4th, 2022
As already mentioned, the Canadian province of Ontario's online gambling market finally launched on April 4th, 2022, after much anticipation and deliberation. The process dates back to April 2019, when the Ontario government announced its intentions to end the Ontario Lottery and Gaming Corporation's monopoly on igaming in the province.
Legislation was then introduced and passed in 2021, before the Alcohol and Gaming Commission of Ontario (AGCO), which iGaming Ontario (iGO) is a part of, released its final igaming sports and event betting regulatory standards in September of 2021.
And until this past April, only single-event sports betting was legal and on offer in the province, having launched in August 2021. iGaming Ontario's executive director, Martha Otton, stressed the online gaming market's strict safety standards in a press release from when the market first launched:
"Consumers can be assured that companies who successfully enter the new Ontario market will have met rigorous standards of game and operator integrity, fairness, player protections and social responsibility, allowing all players to play with confidence."– Martha Otton, Executive Director, iGaming Ontario (iGO), Press Release
Otton then went onto remark that, prior to the regulated market's launch, iGaming regulations in Ontario did not guarantee measures such as preventing underage gambling:
"Today, most internet gaming by Ontarians takes place on websites not conducted and managed by the province. Our new internet gaming market will give consumers enhanced entertainment choice, support the growth of a new, legal market and generate revenue that can help fund programs and services that benefit all of us."
888 Received Ontario iGaming License in March 2022
One of the many online gaming operators to receive an iGaming license from the Alcohol and Gaming Commission of Ontario (AGCO) was online casino provider 888, which revealed the exciting news back in March 2022.
888 now has the ability to offer online casino, sport betting and poker products to players located in the province of Ontario. And as of writing, the provider holds active licenses in 19 locally regulated markets, which include seven states in the United States.
Chief executive of 888 Itai Pazner singled out the Canadian province as an ideal long-term growth venture for the online casino operator:
"As a group, our focus is on strengthening our presence and offer to customers across key regulated markets. To that end, Ontario represents an attractive long-term growth opportunity for 888 and this is an extremely strategically important milestone for us."– Itai Pazner, Chief Executive, 888, Press Release
888 isn't the only US-focused operator active in Ontario, however, with Penn National Gaming and its subsidiary theScore Bet also receiving regulatory approval roughly around the same time.
Have you enjoyed this article? Then share it with your friends.
Share on Pinterest