The La Liga Club have signed up to a deal with sports betting brand, Olybet that will cover the Baltic region. OlyBet is a subsidiary of the Olympic Entertainment Group, the leading gaming services provider in Estonia, Latvia, and Lithuania. The deal extends their existing sponsorship markets.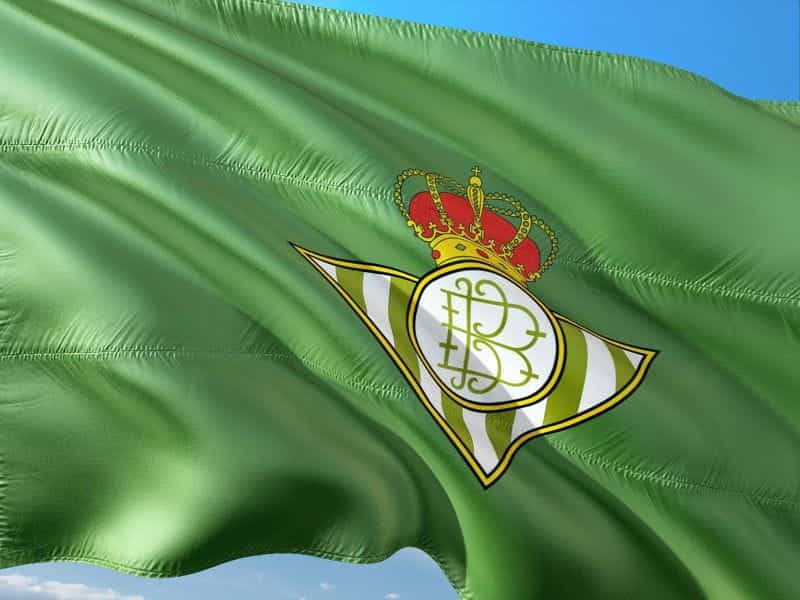 Baltic Sports Betting Provider Signs Deal with Spanish Football Team
Real Betis Balompié, one of Spain's top-flight football clubs, has signed a partnership deal with Tallinn headquartered sports betting brand OlybBet. The deal is specifically for the Baltic regions. Real Betis are based in Seville, Adulacia. They were founded in 1907, following a split from Sevilla FC. They finished fifth in La Liga this season.
Until recently, OlyBet had focussed its partnerships on basketball players and teams in their region. However, the deal with Real Betis signals a continued move into other sports, including hockey and football.
Club's Management Expressed Satisfaction With The Deal
The club's management is clearly delighted with the deal. Teaming up with the OlyBet, whose Olybet TV service allows fans to watch their favorite teams worldwide, will extend the club's reach and appeal to new regions. Real Betis could find themselves a whole new Baltic fan base. Satisfaction was expressed at club level.
"Partnering with OlyBet, the top sports betting brand in the region, provides a larger scale of digital platforms to engage fans and players and develop professional football as a great sports show."– Ramón Alarcón, General Business Manager, Real Betis, Real Betis Website
Fans In The Baltics Will Have More Opportunities to Engage with Real Betis
Olybet recognizes that the deal means that fans of Real Betis will have additional chances to see what their club is up to and how they are performing in real-time. OlyBet customers will be able to access live broadcasts adding to engagement with the club.
There will also be tailored local events and social media content around the games exclusively for Olybet customers. Olybet says that this will offer their regulars the best betting experiences in Europe.
Real Betis's motto is "Long live Betis even when they lose". They have not won the League Title since 1935 but have a solid and passionate fan base. They have had more success in the Copa del Rey trophy, having won it three times in 1997, 2005, and this year. Their triumph in 2022 means that they will qualify for the EUFA Europa League again next season.
"Congratulations to the winners of the Copa del Rey trophy! Real Betis is a great team with a long history and ambitions for future."– Corey Plummer, Chief Executive Officer, Olympic Entertainment Group and OlyBet Group, Real Betis Website
What Does OlyBet Bring to Sports Fans?
The Club's fans will be able to enjoy the betting environment of the OlyBet sports portal, which is available via a mobile app or on the company's website. For a long time, fans and gamblers in the Baltic region have recognized OlyBet as the leading platform for all forms of wagering and entertainment. However, the sports betting company has recently signaled that it plans to gain much more broad brand recognition throughout Europe.
They have recently signed continuation deals with international sports brands including NBA and NHL. The diversification into football accompanies their expansion into more European markets. In addition to the Betis deal, they have a partnership with AC Fiorentina and a sponsorship deal with Croatian football star Luka Modric.
OlyBet and OlyBet TV Offers New Participation Roots for Fans
Plummer said that OlyBet and OlyBet TV offer sports fans a new form of participation with their favorite teams and sports. The overall idea of the OlyBet TV platform is to combine
sports entertainment and news. Wherever Olybet has a presence in Europe, fans can place a bet on the Olybet sports portal. The OlyBet Club allows loyal customers the chance to win tickets to major sporting events as well as meet and greets with professional players. They also offer fans other exclusive entertainment experiences.
Who Are OlyBet?
OlyBet has recently signed many partnership deals with sports and industry partners. They recently brought Ezugi's live dealer offering to their platform.
They are the number one sports betting, online games, and gambling brand in the Baltic region. Over recent years they have expanded beyond the countries of Estonia, Lithuania, and Latvia. They now have licenses to operate in Slovakia, Malta, and Italy. Last year they became betting and infotainment partner of the football club Fiorentina. The club plays in the Italian Serie A League. The deal with Real Betis is their second football club deal.
They have been sponsors of the Lithuanian basketball team Žalgiris Kaunas since 2015. Furthermore, they sponsor the national Latvian basketball squad. In addition, they are the official sports betting partner of the National Hockey League in the region, and they are the betting partner of the National Basketball Association.
OlyBet is both a content creator and an entertainment provider. They operate through a wide variety of platforms that are available in retail environments, sports bars, and online. They offer sports betting, casino games, poker, and e-sports. It is involved in local sports and athletes as well as international fixtures and matches. The company's latest venture is OlyBet TV which they say is the newest sports and sports news platform in Europe.
Have you enjoyed this article? Then share it with your friends.
Share on Pinterest