Last week Norsk Tipping announced a new CEO. This week, Norwegian regulator Lotteri-og Stiftelsestilsynet has told the monopoly company to implement changes. Gjermund Eriksen who headed Norway's state broadcaster for the last nine years has been appointed the new Chief Executive Officer of Norsk Tipping at the point where the country's regulator has told it to reduce the number of casino games and introduce loss limits.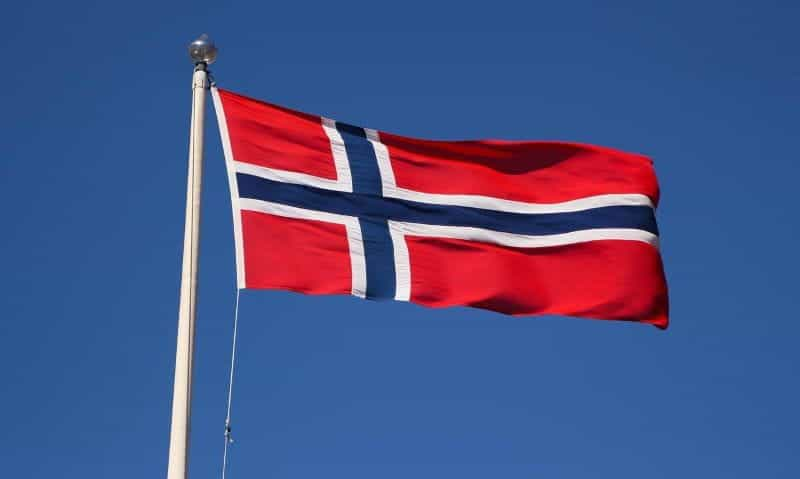 From State Broadcaster to State Lottery
Gjermend Eriksen has been in charge at Norway's state broadcaster NRK for the last nine years but he is set to head up another state-owned entertainment company from September 2022. Last week Norsk Tipping announced that he had been selected as their new CEO. The media executive will take over from Asne Havnelid later this year. Norsk Tipping is one of Norway's two state-owned monopoly gambling companies. At NRK Gjermend Eriksen oversaw the transition from analog to digital services. NRK and Norsk Tipping are managed by the Ministry of Culture so he will be a familiar face taking on a new role. One of the immediate challenges that he will face is a directive from the country's gambling regulator which affects both sports and casino gambling.
What will his role entail?
The chair of Norsk Tipping Linda Bernander Silseth is reported as saying that she is confident he is the right person to strengthen Norsk Tipping's role as a responsible and attractive gambling company. It is understood that this is because he has a solid background in media industries . This experience includes his role as CEO of Amedia and most recently as Broadcasting Manager at NRK. His role will be to ensure that the company continues to make a reliable and predictable profit that can be donated to good causes. This will need to be balanced with the regulator's requirement to ensure that Norwegian gamblers are not over-exposed to risk.
Norsk Tipping had introduced safeguarding measures for vulnerable players during the pandemic. These included reducing the maximum monthly loss that was permitted on its high risk online games to NOK 5,000 (£417/€485/$575). This was a reduction of fifty percent on the previous limit. The Regulator has said that they now need to take similar steps in relation to Sports Betting and to reduce how many online casino games are available to Norwegian players.
Eriksen is believed to see the social mission of the organization as particularly important so is expected to embrace these requirements. He is reported to want to balance the best outputs for the good causes the monopoly supports while ensuring that vulnerable players get the maximum support required.
Who are Norsk Tipping?
As a government-limited company, Norsk Tipping, holds the exclusive rights to a large number of the gambling opportunities and games that are offered to the Norwegian public. These include Lotto, Bingo, Keno and Eurojackpot as well as live and fantasy sports betting. It is one of two monopolies, the other being Norsk Rikstoto which is the racing operator. The aim of Norsk Tipping is to offer games that are both thrilling and entertaining delivered in a responsible way. The profits made from the activity are distributed to benefit Norwegian society as required. How this is administered is set out in the country's Gaming Act
Regulators Report
The Regulator has reported that Norsk Tipping had achieved a record of both customer numbers and turnover for 2021. The Corona Virus pandemic gave people more time on their hands and the regulator cited this as one of the probable reasons for the growth. The regulator acknowledged that the monthly loss limit had been reduced twice in the reporting period but said that the operator needed to further strengthen player protections. The regulator has proposed that Norsk Tipping reduces the availability and number of games at Kongkasino – the casino brand of Norsk Tipping. They have also asked for a loss limit to be introduced at the Sports Betting side of the business, Oddsen. This is not the first time that concerns have been raised regarding problem gambling in the country.
In its report, Lotteri-og Stiftelsestilsynet went on to talk about its successful measures to limit unlicensed gambling in the country. New payment blocking rules that had come into effect in 2020 had reduced offshore sites access to the market. They said that many gamblers are not aware that they are playing games which are unlicensed in Norway. The blocking rules mean that banks are able to contact their customers to stop them making deposits or withdraw winnings from illegal online games. According to the banks many customers then switch to the legal sites.
Kindred has a different view
Earlier this year, the regulator threatened Kindred with daily fines of NOK 1.2million if it did not stop operating in Norway. Kindred, who are Malta based, offer Unibet games via their Trannel International subsidiary. Kindred are challenging current gambling laws in Norway and are calling for a transparent and non-discriminatory system as exists in Denmark and Sweden. They have said that they will continue to do business in the country despite the threat of the fine.
"The Norwegian authorities are of the opinion that Trannel is illegal, because its services are accessible to Norwegian customers. It is however not illegal for Norwegian customers to accept and participate in cross-border services, like Trannel's. Furthermore, in failing to organize a transparent licensing regime and conducting a truly consistent gambling policy, we feel that the fundamental freedoms within EEA-law (European Economic Area) are systematically being violated by Norway, to the Norwegian Government's advantage. In 2019 the NGA issued an order in which it essentially requested Trannel to stop allowing Norwegians to use its services. Trannel considers that the order is unlawful. The order has therefore been appealed by Trannel and the appeal is currently being considered by Norwegian courts. The notice now issued by the NGA states that the NGA now is considering ordering Trannel to pay a penalty unless Trannel complies with the order issued in 2019. Hence, there is not yet a decision to actually order Trannel to pay any penalties"– Rolf Sims, Public Affairs Manager, Kindred Norway, Kindred Website
Kindred argue that as it is not illegal for Norwegians shop on eBay or Amazon , it should therefore not be illegal for them to participate in cross-border gambling sites within the EEA. This whole area is expected to be another new challenge for the future direction of Norsk Tipping.
Have you enjoyed this article? Then share it with your friends.
Share on Pinterest