Northern Ireland has introduced new gambling reforms, as part of the country's most significant changes to the sector in nearly forty years. A bill designed to bring the country's gambling laws into line with those in the rest of the UK has received Royal Assent, meaning it has officially passed into law.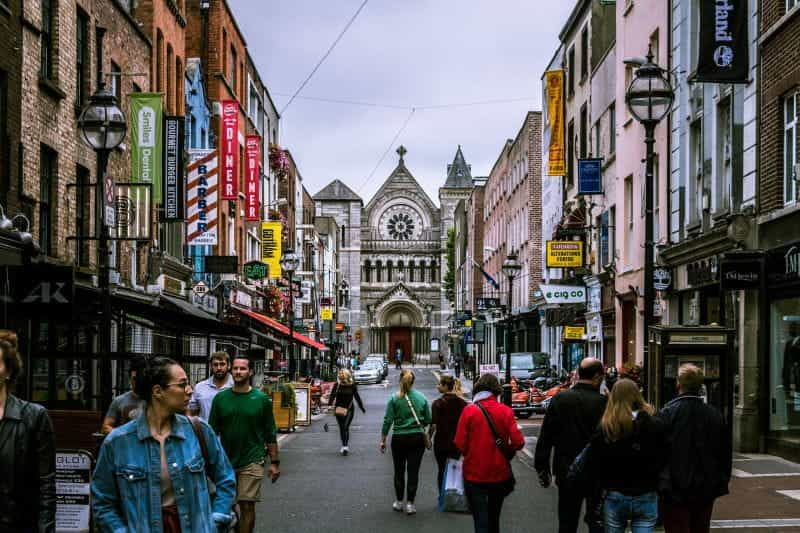 Extended Opening Hours
Northern Ireland's latest gambling bill has received royal assent, allowing it to officially become law. The bill means that extensive reforms are set to be introduced, as part of the country's move to align the sector's laws with those in the rest of the UK.
The Betting, Gaming, Lotteries and Amusements Bill aims to reform gambling laws in Northern Ireland, which have remained largely unchanged for almost four decades. It has been widely accepted that many aspects of the Betting, Gaming, Lotteries and Amusements Order 1985 is outdated and no longer fit for purpose.
The passing of the new bill comes as the first part of Northern Ireland's overhaul of its gambling laws. Primarily, the bill is focused on addressing gambling laws that affect bricks and mortar gambling premises, such as betting shops and bingo halls.
Following the passing of the bill, earlier this month marked the first time that bookmakers and bingo halls were allowed to open on a Sunday. These businesses will also be allowed to operate on Good Friday, but must close on Christmas Day.
The move has largely been welcomed by bookmakers and those working in the wider gambling sector. A spokesman for the NI Turf Guardians' Association said that the high number of sporting events that take place on Sundays mean that there is sure to be public demand for betting on that day.
Up until now, punters have been able to place bets at online casinos in Ireland or at racecourses on Sundays. Some bettors also opted to travel across the border into Ireland, where bookmakers were allowed to open on Sundays. The changes will make it easier and safer for sports fans to place their bets, and will reduce illegal betting at pubs and clubs.
The NITGA did however criticize the timing with which the law came into force. As it was introduced quicker than expected, many betting shops were not ready to take advantage of the extended opening hours. It is expected that Sunday trading will pave the way for up to 250 part-time jobs. Northern Ireland is home to around 300 betting shops, which employ an estimated 1,500 staff.
Benefits for Communities
Calls for extended business hours for betting shops bingo halls have long been supported by the public. A consultation launched in 2019 found the 66% of respondents were in support of relaxed business hours and Sunday trading for bookmakers.
However, some of the bill's new laws will make rules on gambling stricter. It is now an offence to allow anyone under the age of 18 to play on a gaming machine. Flouting this rule carries significant consequences, as anyone found guilty of breaching it could face up to six months in prison.
A mandatory levy on licenses will also be brought in, as well as a code of practice for license holders. Operators that fall short of requirements to protect their customers from gambling harms will run the risk of losing their gaming licenses altogether. The definition of cheating has now also been expanded to include attempted cheating.
The bill was finalized in March, when Communities Minister Deirdre Hargey spoke about the benefits it would bring to the wider community. The new rules will enhance protections for young people, as well as creating better opportunities for local organizations seeking to raise money for good causes.
Charities, voluntary groups and sports clubs will benefit from an increased maximum ticket price, which has been raised from £1 to £100. Rules over how expenses can be deducted have also been simplified for society lotteries. A flat limit of 20% has been put in place for the amount of lottery proceeds that can be appropriated for expenses. Hargey added:
"Every journey starts with the first step, and this Bill is the first step in a huge program of reform of the gambling industry here, with more change to come in the next phase."
Outdated Laws
The bill has received widespread support, as it seeks to make gambling in the country fairer and safer while reducing crime. At the beginning of the year, Northern Ireland's Communities Committee stated that it would back key elements of the bill. However, it has also called for the creation of a dedicated regulator to oversee the sector.
Unlike the UK, Northern Ireland does not have a gambling commission. A regulator would be tasked with enforcing Northern Ireland's gambling laws, in place of the police. The idea has been supported by Minister Deirdre Hargey, although it has not been raised as part of the first round of legislation.
It also recommended that a specific strategy should be introduced to reduce gambling harms, and that further steps could be taken to separate adult gaming machines in arcades. The Committee added that advertising should be looked at in further depth.
The newly passed bill has been designed to lay the groundwork for further reforms, which will be outlined in the next mandate. According to Hargey, this will include a comprehensive legislative framework capable of regulating the online gambling industry. Online gambling has not yet been addressed by gambling legislation in Northern Ireland.
It is likely that phase two will require a much longer timeframe, due to the scale of the changes that are to be introduced. The changes in phase one have been described as more tangible, addressing 17 key areas.
Hargey has acknowledged that gambling regulation in Northern Ireland has not kept pace with the industry or technological changes. That is a sentiment echoed by governments around the world. In recent years, European governments have cracked down on what has been dubbed the 'wild west' online gambling sector.
UK Proposes New Legislation
The Communities Committee noted that changes are underway in the UK to reform gambling laws, as part of the Government's Gambling Act Review. It stated that efforts should be made to ensure that that Northern Irish legislation catches up with these changes and remains in sync.
Northern Ireland's 2019 consultation has also made it clear that many citizens are happy for some of the current legal restrictions to be relaxed. Nearly 400 responses were received, with many participants calling on the government and the industry to do more to combat rates of problem gambling.
The UK's Gambling Act Review seeks to bring laws up to date with the digital age. However, it has faced criticism over the slow pace of progress it has made. The review has been heavily delayed by the pandemic, the competition to award the next National Lottery license and a cabinet reshuffle.
The Conservative government pledged to overhaul the UK's gambling legislation as part of its 2019 general election manifesto. It was originally expected that a white paper would be published before the end of 2020. The government then pushed its deadline forward, launching the review in December 2020 and projecting its completion in 12 months.
That deadline was missed again, with little in the way of explanation from the government. According to ministers working on the extensive project, a white paper will be published in the coming months. Changes that are likely to be introduced will include a ban on gambling firms sponsoring football shirts, strengthened rules around player protections and advertising, and curbs for online casino VIP schemes.
Have you enjoyed this article? Then share it with your friends.
Share on Pinterest