The leading provider of sportsbook and technology services, Kambi, has appointed Cecelia Wachtmeister as Chief Operating Operator to strengthen its high-performing commercial team. She originally joined the Kambi executive management team in 2019 after a twenty-five-year career at Ericsson where she held a number of senior management roles.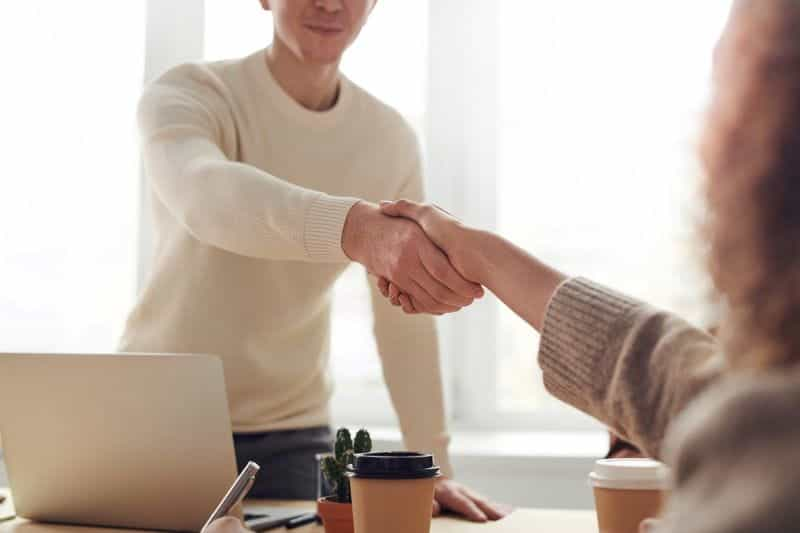 Cecelia Wachtmeister heads up Kambi commercial team
The Stockholm Nasdaq listed sportsbook provider, Kambi, has announced that Cecelia Wachtmeister has been appointed to head up their commercial team. She originally joined the company's executive management team in 2019 after serving on Kambi's board between 2017 and 2019. She had previously been responsible for EVP and Group functions at Ericsson. Wachtmeister has a background in senior management roles. She had had a twenty-five-year career at the telecoms colossus, Ericsson, before joining Kambi. At Ericsson, she had been responsible for a wide range of business functions including business development, sales, and strategy.
Strengthened Commercial Team
The commercial team has been strengthened with several new appointments and promotions. Sarah Robertson moves up to SVP Sales, Jamie McKittrick to SVP Commercial Operations and Veena Dhesi is now SVP for Partner Success.
Sarah Robertson who take up the Senior Vice President sales position has more than 10 year's industry experience and has been a key member of the Kambi sales team since 2018. She gained her previous industry experience at Income Access, Paysafe.
Jamie McKittrick, Senior Vice President of Commercial Operations, has worked in sports betting for over twenty years. He joined Kambi in 2021. He had previously been employed by Entain where he was Group Head of Commercial. The role at Gambi, a B2B operator, is a change from his previous experience at Entain which is a B2C organization.
Veena Dheshi also joined the Gambi senior commercial team in 2021. She had been working at Gartner for over eight years prior to the appointment. Gartner is a leading corporate research and advisory company. Her most recent position there was as Director of Sales Growth Programs.
"With a market-leading product and partner-first focus, it's no surprise Kambi has enjoyed great success in recent years. Even though we are on a steep growth trajectory, we've barely scratched the surface of what's possible which is why I'm looking forward to working with my talented commercial team to ensure Kambi can capitalize on the many exciting opportunities that lay ahead. It has already been a busy start to the year with the signings of MaximBet and NorthStar Gaming and I am confident we have the right team and product in place to build on this success in 2022 and beyond"– Cecelia Wachtmeister, Chief Operating Officer, Kambi, Kambi Website
Who are Kambi and What Do They Do?
Kambi was set up in 2010 and was spun out from what is now the Kindred Group. They are a business to business organisation. They are recognized as the leading, independent sportsbook partner to the worldwide gambling industry. They provide the tools and insights for their partners to achieve long-term success in regulated markets. They are able to do this by operating cutting-edge and constantly updated sports betting technology. They are dedicated to sports betting and this means that their commercial partners can offer their customers a market-leading sportsbook for both retail and online operations.
The company is listed on the Nasdaq First North Growth Market in Stockholm and is fully compliant in regulated markets. They work with a network of forty partners across six continents.
Kambi employ more than 1,000 people and have expertise in sports, esports and technology. These employees are spread across seven countries. In Europe, they have operations in Sweden, the UK, Malta, and Romania. In addition there are offices in Australia, Philippines and the USA.
2021 Performance for Kambi
2021 was a good year for Kambi and they saw their revenues increase by 38% on the previous year from €117.7 million in 2020 to €162.4 in 2021. It was not just revenue that increased, they also saw their operating margin continue to grow. In 2019 this was a healthy 16% and it was 20.74% in 2020. The operating margin figure for 2021 was recorded as 35.1%.
They were named the leading B2B sportsbook in the year and won several prestigious industry awards. This included three EGR B2B awards, two VIXIO Global Regulatory Awards, two Global Gaming awards as well as one at the Gaming Intelligence Awards. Ten of the companies that they partner with were listed in the prestigious EGR Power 50 rankings.
In 2021 they acquired the esports content, product, and services provider Abios. The regulated esports market is expected to double in size by 2025. This acquisition will allow them to offer their partners an esports betting proposition.
What is the future looking like for Kambi?
The Annual Report from the company is optimistic about the future.
"Considerable potential growth, coupled with ongoing digitalization, will only lead to further innovation in this exciting industry. Kambi and its people have been at the forefront of sports betting for more than two decades – sports betting is in our DNA, which gives us a deep understanding of what players want. After all, we are players ourselves. This ability to innovate and excite sports fans was illustrated again this year as we continued to develop our market-leading Bet Builder product, giving players the ability to create their own off-menu bets by combining outcomes not just in a single game as is increasingly common, but across multiple games and sports to a level of combinability never seen before."– Lars Stugemo, Chair, Kambi, 2021 Annual Report
Kristian Nylén, Kambi's Chief Executive Officer, said that the business was in great shape and that the global opportunities ahead were exciting. He added that he was proud of the company's achievements in 2021 and recognized that they were driven by the hard work of its employees. He said that the company remains committed to delivering "The world's leading sportsbook in a localized way".
Have you enjoyed this article? Then share it with your friends.
Share on Pinterest