Microgaming has finalized the sale of its Quickfire business to gaming supplier Games Global Limited. With the addition of Microgaming's distribution business and online games portfolio, Games Global has been able to announce its official operational launch. The new player is based at the heart of the gaming industry and hopes to become an industry leader.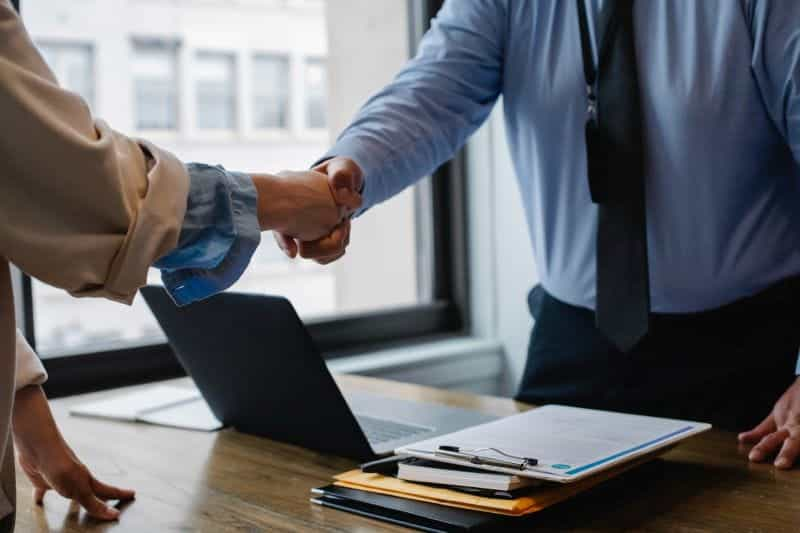 New Chapter for Microgaming
Isle of Man based gaming software provider Microgaming has revealed that it has completed the sale of its distribution business and online games portfolio to brand new operator, Games Global. As part of the deal, Games Global has exclusively gained the company's extensive back catalog, as well as a customer base across more than 900 global gaming brands.
Microgaming was first launched in 1994, when it claims to have created the world's first true online casino software. Since then, the company has remained consistently ahead of the curve, exploring new technologies and constantly seeking to improve its offerings. 2016 saw the release of its Virtual Reality casino experience, utilizing Oculus Rift technology.
The company is perhaps best known for its approach to developing innovative new online games. Over the years, Microgaming has fostered partnerships with some of the most creative development studios from all around the world. This has helped it to create one of the most diverse and cutting-edge portfolios in the industry.
With the sale now finalized, Microgaming has stated that it plans to focus on continuing to offer its platform systems and services to online gaming brands, including Games Global and its customers. It will also continue to license its proprietary sports betting software to Betway, and will invest and build on the technology further.
Walter Bugno, the CEO of fellow Isle of Man firm Games Global, took the opportunity to wish Microgaming all the best in its next chapter. Bugno praised the significant impact the developer has had on the industry, as well as the historical legacy it has created. Microgaming CEO Andrew Clucas welcomed the completion of the deal, adding:
"It is an exciting milestone for both Microgaming and Games Global, and is the culmination of months of hard work and dedication from teams on both sides. The online gaming industry will undoubtedly present a wealth of opportunities for Games Global, and we wish them the very best for their journey ahead."
Games Global Launches
The completion of the deal, which has been a work in progress since November 2021, has paved the way for Games Global to launch its official entry into the gaming industry. The financial terms of the agreement have not yet been disclosed, but Games Global has already had its regulatory license confirmed and is ready to go live.
With Microgaming's distribution business, game IP and world-famous progressive jackpot network, Games Global is set to begin a bold new era. The merged assets will support the company in developing the scope of its geographical reach and enhancing its own technology platform.
The company is led by a team of industry veterans, bringing with them an array of expertise from the some of the world's leading operators and developers. The Isle of Man firm is headed up by CEO Walter Bugno, formerly of IGT and Lottomatica. He is joined by CFO Tim Mickley, who has held roles at SafeCharge and Playtech.
Completing the Games Global leadership team are Chief People and Transformation Officer Leila Goelz, Chief Operating Officer Theo Naicker, Chief Product Officer Andrew Booth, Chief Compliance Officer Kimberley Broad and Chief Revenue Officer Julie Allison. Amongst the firms they have left to join Games Global are The Stars Group, Derivco and Microgaming.
Together, the team boasts combined experience spanning more than 200 years. Their task is to power strong strategic growth, which will bring groundbreaking technology and content to the market. They enter their first operational year with a leading portfolio and a substantial distribution channel.
Despite only officially launching on May 3rd, Games Global already employs more than 1,100 people across Europe, North and South America, South Africa and Oceania. It also launches with more than 3,000 games and jackpot titles in its portfolio, servicing upwards of 980 casino brands.
Creativity and Innovation
Announcing its entry onto the gaming scene, Games Global stated its aim to raise industry standards, whilst focusing on both established regulated and regulating markets. It will incorporate innovative technology capable of meeting the needs of new existing customers to the highest standard.
The new operator is keen to continue in Microgaming's footsteps, placing a strong emphasis on studio development. By offering each of its developer studios, of which there are more than 25, the freedom, tools, platform and distribution network to inspire creative projects, it hopes to offer players innovative and exciting new products.
Games Global was established in early 2021, with the backing of private capital. It has set out to join the vibrant global gaming market, which is growing as new regulated markets come online. It claims that its large-scale independent supply chain is unlike any witnessed in the industry for a number of years.
Announcing the launch of Games Global on May 3rd, CEO Walter Bugno expressed his excitement at breaking into the industry with a new company. Games Global has set out some ambitious aims as part of its mission to usher in a bold new era in gaming. Bugno stated:
"It is with immense enthusiasm I proudly confirm that today marks the official go live of Games Global. We're incredibly excited for what we can achieve as we deliver industry-leading content, power continuous growth providing mutual success for Games Global and our partners. Games Global is ready to define the future, lead innovation and make a real difference in the industry."
Have you enjoyed this article? Then share it with your friends.
Share on Pinterest