Football legend Michael Owen has agreed a new partnership with Asian sportsbook and casino operator Maxim88. Owen will act as the gambling firm's brand ambassador, promoting its services during the 2022/23 Premier League season. The new season kicked off over the weekend, to a promising start.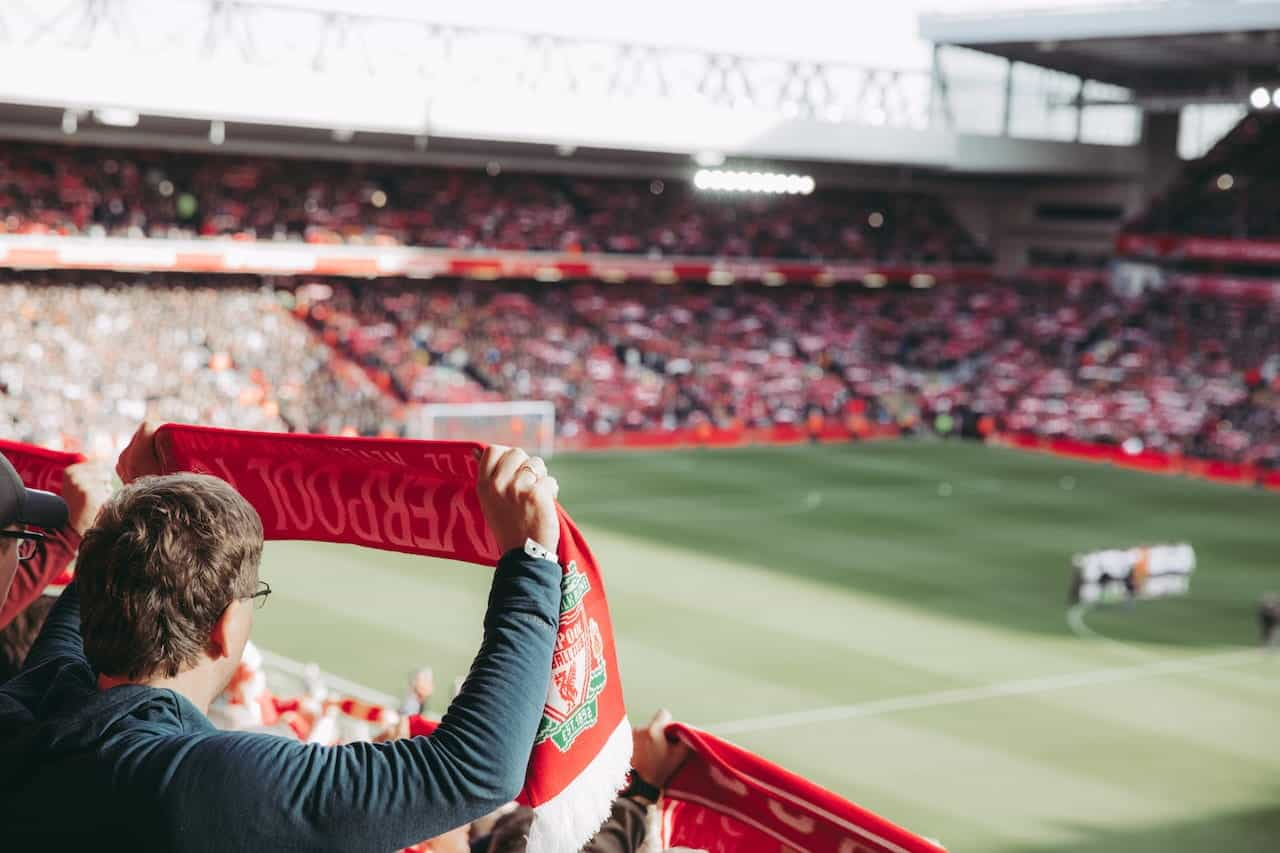 Top Striker
Former English professional footballer Michael Owen has signed a deal with Maxim88 to become the Asian betting and gaming firm's brand ambassador. In his new role, Owen will represent and promote Maxim88 throughout the current Premier League season.
Owen is one of England's most famous footballers, having played for the country's top teams as well as the national side. Over the course of his career, he played as striker for Liverpool, Newcastle United, Manchester United and Stoke City. In 2004, Owen moved to Real Madrid for a year, as part of a contract worth £8 million.
In 1998, Owen joined the England team, becoming its youngest player and goal scorer at the time. He caught the attention of football fans worldwide when, in the 1998 FIFA World Cup, he scored a goal against Argentina running from the halfway line. Owen went on to score for England at UEFA Euro 2000, the 2002 World Cup and Euro 2004.
Owen remains the only player to have scored in four consecutive tournaments for England. The star player also took part in the 2006 World Cup, but suffered an injury that took a year to bounce back from. Owen is England's 11th most-capped player. Before being overtaken by Wayne Rooney, he held a national record of 26 competitive goals, with a total of 40 during 89 appearances.
Owen is now regarded as one of the greatest English and Premier League strikers of his generation. Since announcing his retirement from playing football in 2013, Owen has forged a successful career as a sports pundit and commentator. The father of four has passions outside of football, including breeding racehorses and gambling.
The famous footballer has become a regular presence on UK TV screens, starring as himself in children's show "Hero to Zero". In 2018, Owen won an episode of "And They're Off!" in aid of Sport Relief. In 2022, he appeared as "Doughnuts" in the third season of the "The Masked Singer", making it to episode six before being unmasked.
Premier League Season Begins
The new Premier League season kicked off on August 5th, when Crystal Palace faced off against Arsenal at Selhurst Park. The matched ended in victory for the Gunners, with a final score of 2-0. The season looks promising for Arsenal, which debuted new acquisitions Gabriel Jesus and Oleksandr Zinchenko from Manchester City. Over the weekend, a further nine matches took place.
A total of 380 matches will be played until May 28th next year. The Premier League is the top tier of the men's English football league system. Twenty clubs participate in 38 matches each, playing the other nineteen teams both home and away. The competition is the most-watched sports league in the world, making sponsorship deals for betting firms amongst the most lucrative and worthwhile around.
It is broadcast in 212 territories to an estimated 643 million homes. The Premier League's potential TV audience comes to 4.7 billion people. Last season, Manchester City beat Liverpool to win the Premier League title. The victory marked the team's fourth title in five years, and their sixth Premier League win overall.
Through its new partnership with Michael Owen, Maxim88 hopes to reinforce its position in the Asian betting market. Spokesperson Adam Hong announced the deal, taking the opportunity to praise Owen's impact on the game. He described the opportunity to work with Michael as an honor, adding that the operator plans on engaging with more sports enthusiasts in the future.
Continuing, Hong described Maxim88 as a reliable and user-friendly platform that is committed to providing users with unparalleled experiences. Maxim88 has secured a partnership with Swedish provider Evolution Gaming to further enhance its offerings. In his role as brand ambassador, Owen will carry out digital marketing activations, raising awareness of the operator's platform across Asia.
Asian Betting Partners
Owen is equally pleased to be working with Maxim88 this season. Commenting on the partnership, he stated that he was looking forward to engaging with sports fans and was committed to giving his best efforts to represent all of Maxim88's great qualities. The collaboration will raise Owen's already significant profile amongst sports fans in Asia.
Earlier this year, Michael Owen came under fire after making misleading statements about NFTs. The Advertising Standards Authority intervened when he claimed that his NFTs were the first ever that could not lose their initial value. Owen, who was also criticized for promoting an unlicensed crypto casino, later deleted the tweet.
The deal between Michael Owen and Maxim88 comes as the latest in a string of partnerships between Asian betting firms and English football. In July, 8XBet agreed to become Manchester City's official betting partner in Asia. As part of the deal, the gambling operator will benefit from exposure on LED signage at the Etihad Stadium.
8XBet has also signed formed Manchester United striker Teddy Sheringham as its brand ambassador. Speaking on behalf of the Premier League title-holders, Vice-President, Global Partnerships Marketing and Operations of City Football Group, Tom Boyle said:
"We are delighted to welcome 8Xbet as a regional partner of Manchester City today. 8Xbet shares our commitment to entertaining and providing great experiences to customers and fans alike. The new partnership provides the club an opportunity to further increase our presence across the region and we look forward to working with 8Xbet."
At the time, the club stated that 8XBet is licensed and regulated in the UK by the Gambling Commission. However, fans took to social media to cast doubt on that assertion. On the regulator's website, 8xbet.co.uk is listed as a white label domain name operated by TGP Europe Limited. Fans also questioned why 8XBet's website appeared to be incomplete, despite the brand being launched in 2018.
Have you enjoyed this article? Then share it with your friends.
Share on Pinterest