Michael Owen has deleted a tweet in which he promoted non-fungible tokens, following an intervention from the Advertising Standards Authority. The football star claimed that his NFTs were guaranteed to hold their value, a statement the ASA judged to be misleading. Owen has also faced criticism for promoting an online crypto casino that is unlicensed in the UK.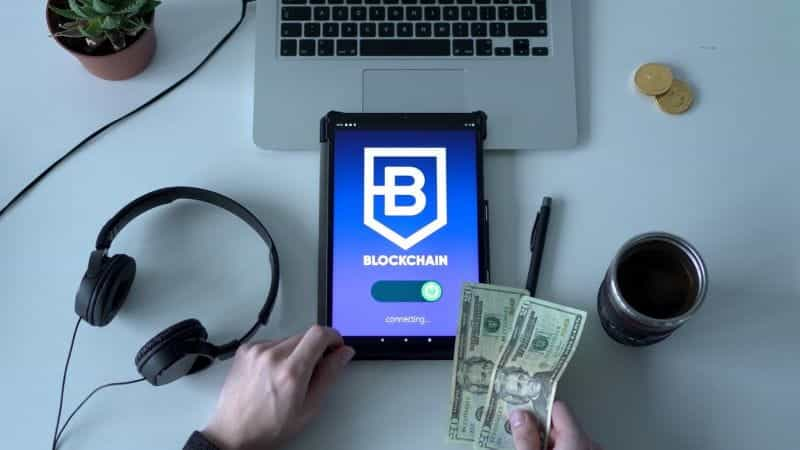 Misleading Claim
Former England footballer Michael Owen has had to redact a claim he made on social media over his new NFT project. Owen claimed that his NFTs were the first ever that cannot lose their initial value. After being contacted by the Advertising Standards Authority, Owen has since deleted the tweet.
Owen marketed his NFTs on the basis that each token contains code that ensures they cannot be sold for less than their original purchase price. However, this does not mean that the tokens will hold their value. If no one wants to buy a token for its original price, it would in effect be worthless.
Managing director of Fairer Finance James Daley called out Owen's claim, branding it as "just not true". Speaking to The Sports Desk podcast, Daley described Owen's words as incredibly dangerous, as with no financial protections in place, consumers can definitely lose money.
One of Owen's business partners in his NFT venture rose to defend the footballer. Co-founder of Oceidon Andy Green said that the new NFTs have been designed to encapsulate Owen's career and legacy on the blockchain.
The Advertising Standards Authority, or the ASA for short, is tasked with regulating advertising, sales promotions and marketing in the UK. It is understood that the ASA reached out to Owen with a view to removing the ad, as part of an extensive review of issues surrounding NFT advertising.
After considering the impact of Owen's statement, the regulator found that the claim that NFTs cannot lose their initial value is likely to mislead consumers. After being told not to exaggerate the guaranteed value of his NFT product, Owen took the tweet down.
NFT Value Plunges
NFTs are proving to be a hot trend this year in the world of sports, gambling and beyond. Non-fungible tokens typically consist of unique artworks, and come with a certificate of authenticity or proof of ownership. They are stored on the blockchain and can be sold or traded.
Recent years have seen public interest in NFTs skyrocket, with the market growing from $82 million in 2020 to more than $17 billion a year later. In recent months the market has taken a dive, with the average price now lower than half its March 2021 peak.
While many have endorsed the opportunity to collect one-off digital artworks, critics have likened the NFT market to an economic bubble or ponzi scheme. Digital files stored on the blockchain are uniquely identifiable, but there has been a rise in art scams related to NFTs.
Last November, the ASA described concerns around NFTs as a 'red alert priority', on which it was taking action. Amongst the regulator's primary concerns are a lack of appropriate risk warnings, the trivialization of investments, advertising that takes advantage consumers lack of knowledge and irresponsible ads that encourage consumers to invest urgently.
Michael Owen is not the only footballer to have gotten involved with NFT and crypto schemes. Everton coach Ashley Cole and Roma striker Tammy Abraham have both endorsed similar projects. Former Chelsea captain John Terry promoted his "Ape Kids Football Club" NFTs heavily to fans, which sold for an average price of £497 on their February launch. A month later, the NFTs had dropped in value by 90% to an average of £49.
Most NFTs that are currently available to buy are stored on Ethereum. As well as operating its own cryptocurrency, Ethereum offers its own smart contract functionality. This allows NFT creators to sell and trade their own products.
NFTs are currently unregulated, so there are no consumer protections in place for those who buy cryptoassets or NFTs. The Financial Conduct Authority has warned consumers that they should be prepared to lose all the money they invest in NFTs.
No UK License
This is not the first time that Michael Owen has faced criticism over his involvement with the digital assets market. The former football star has also come under fire for promoting Punt Casino, an unlicensed crypto casino. Under UK law, all online casinos that operate in the UK are required to hold a license from the Gambling Commission.
In February, Owen was named as Punt Casino's "global brand ambassador", a role that was to see him appear in commercial and online ad campaigns for the casino. At the time, Owen stated that he was a strong believer in the power of crypto, describing his partnership with Punt Casino as a "natural fit".
As one of the world's most famous footballers, having scored 150 Premier League goals and 40 goals in 89 England appearances, Owen's endorsement is particularly influential for sports fans in the UK and abroad.
Punt Casino derives its name from a UK slang word for betting, despite not being licensed to operate in that jurisdiction. The online casino holds a license from Curacao, and has stated that it does not target or promote its casino to customers outside of the jurisdictions allowed by its license.
In May, Michael Owen promoted the casino to followers on his Twitter account. Those tweets were deleted after inquiries were made by journalists at The Athletic. The casino's operations were then geo-blocked for UK web browsers.
While the tweets have been removed and Punt Casino appears to have addressed the issue, it is not clear whether or not Owen will continue as the casino's global brand ambassador. The Gambling Commission, which is responsible for regulating the UK's gambling industry, has not commented on the matter.
Have you enjoyed this article? Then share it with your friends.
Share on Pinterest