Charity goes a long way: MGM Resorts Foundation, the charity division of MGM Resorts International, has revealed that it has awarded upwards of $2 million worth of grants to non-profit organizations around the US. The foundation targeted groups active in areas where MGM operates, including Nevada, Michigan, Mississippi, New Jersey, New York, Ohio, Washington DC and Massachusetts.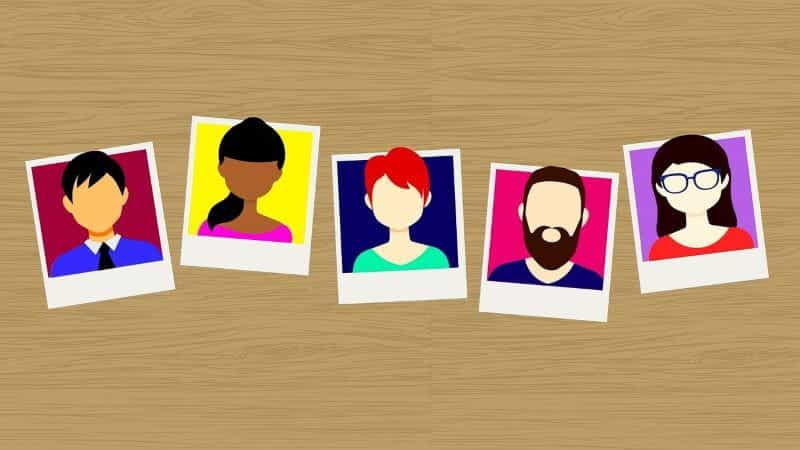 Fund Recipients are Decided Upon by Community Grant Councils
MGM Resorts International is in the mood for giving – and it's nowhere near Christmas yet. MGM Resorts Foundation, which is the charitable arm of MGM Resorts International, has announced that it has awarded almost $2 million worth of grants to various non-profit organizations dotted around the US.
Funds were donated to different groups which are active in regions in which MGM currently operates, including the likes of Nevada, Michigan, Mississippi, New Jersey, New York, Ohio, Washington DC and Massachusetts.
The money which makes up the grants were the result of contributions made to the Community Grant Fund by MGM Resorts employees, as well as from guests at MGM's various properties located around the country.
MGM, however, doesn't just blindly select which non-profits are granted this money. The organizations that are awarded funds are decided on by the Community Grant Councils, which acts as a voluntary committee of employees who represent their own respective regions. Since its founding in 2002, the Foundation has raised more than $100 million and has supported over 1,500 charitable organizations.
MGM Resorts Employees Donated Funds to 82 Non-Profit Groups
Commenting on the generous number of funds being donated to 82 different non-profit organizations across the United States by the MGM Resorts Foundation, MGM Resorts' executive director of community engagement Maria Jose Gatti praised the kindness of MGM's employees and also its guests:
"Year after year we are amazed at the generosity of our employees and now guests. In 2022, MGM Resorts employees gave to 82 non-profit organizations that serve the communities where we live and work."– Maria Jose Gatti, Executive Director of Community Engagement, MGM Resorts, Press Release
Gatti went onto deeply thank everyone who chose to donate to MGM's Community Grant Fund, highlighting the medial and mental health care, as well as food and shelter, many different communities would be receiving as a result of such charity:
"On behalf of our grant recipients, thank you to those who gave to the Community Grant Fund, providing vital assistance to our communities, including medical care, mental health counseling, food and shelter."– Maria Jose Gatti, Executive Director of Community Engagement, MGM Resorts, Press Release
BetMGM Partnered Together with NFL in Canada in August 2022
In other recent BetMGM news, the joint venture between MGM and Entain announced in August 2022 an exclusive deal with the National Football League (NFL) in Canada, becoming the storied league's official sportsbook partner in the country.
The major news arrived not long before the official kickoff of Canada's first NFL season, following the Canadian province of Ontario first launching its regulated betting and iGaming markets earlier this year in 2022. BetMGM was one of the first lucky few operators to slide into the province and be granted a license by the Alcohol and Gaming Commission of Ontario (AGCO).
Marking the occasion of BetMGM's and NFL Canada's burgeoning partnership, BetMGM chief executive Adam Greenblatt anticipates the deal to grant it many new and lucrative opportunities in the Canadian market:
"Expanding our partnership with the NFL into Canada sets the stage for amazing opportunities as we begin the upcoming football season. We're already seeing great interest from our Ontario customers and this collaboration truly elevates the BetMGM experience."– Adam Greenblatt, Chief Executive, BetMGM, Press Release
For its part, NFL Canada senior director of corporate partnerships, Gavin Kemp, explained that the league was overjoyed to be collaborating with BetMGM, teasing NFL fans with a new and improved sports betting experience:
"We are thrilled to be working with BetMGM in Canada as an Official Sportsbook Partner. BetMGM delivers a unique gaming platform to this emerging market and will enhance the NFL fan experience in Canada in new and innovative ways."
MLB and BetMGM Extended Sponsorship Deal in July 2022
It's been an active year for BetMGM, with the sportsbook provider revealing in July 2022 that it would be extending its existing multi-year sponsorship partnership with Major League Baseball (MLB) in the United States, thereby remaining the league's official sports betting partner in the process.
MGM Resorts' popular loyalty program, MGM Rewards, will act as the title sponsor of 2022's All-Star Celebrity Softball Game, as well as the presenting sponsor of the first All-Star Saturday Extra Innings musical performance at Los Angeles' Dodger Stadium.
The sponsorship deal between the two will also feature data usage in sports betting, promotion on MLB-owned media platforms, brand activations in both the US and internationally, and exclusive experiences custom made for baseball fans.
Lance Evans, MGM Resorts' senior vice president of sports and sponsorships, claimed that the operator is proud of how the betting industry has grown since its partnership with the MLB was first launched in 2018:
"We're incredibly proud of the growth and innovation that have transformed our industries since launching our partnership four years ago, and we're eager to continue breaking new ground and delivering world-class sports and entertainment experiences for baseball fans worldwide."
BetMGM chief revenue officer Matt Prevost, interestingly enough, still sees potential in the partnership bringing in fresh fans for the sports betting operator:
"It is an exciting day to announce the extension of our partnership with MLB. The collaboration with the League allows us to reach new audiences while delivering a best-in-class baseball wagering product."
Have you enjoyed this article? Then share it with your friends.
Share on Pinterest