American casino and hospitality giant MGM Resorts International has revealed that it has made an offer to acquire the online gaming operator LeoVegas. The Nevada-based franchise has opened up a public tender offer for 100% of the shares of the Swedish business at a price of SEK 61.00 in cash per share, worth approximately $607 million.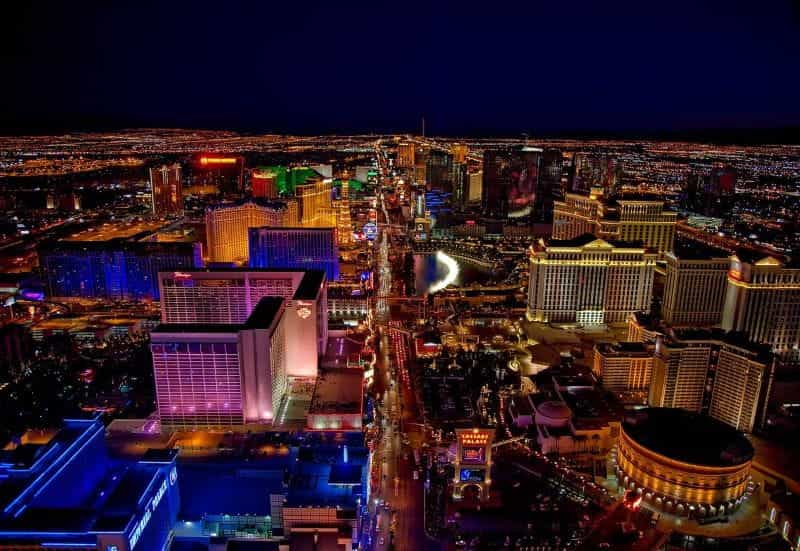 Acquisition Would Be in Line with MGM's Expanding Digital Strategy
The world-renowned casino and hospitality franchise, MGM Resorts International, continues to grow, having just announced an offer to fully acquire the Swedish online gaming provider LeoVegas.
The Nevada-based operator giant has unleashed a public tender offer for 100% of the shares of the Swedish business at a price of SEK 61.00 in cash per share, equivalent to a total tender value of approximately $607 million.
In a strategic sense, the proposed acquisition falls in line with MGM Resort's strategy for its digital gaming segment, thereby expanding it internationally. The transaction will be financed with existing cash and will likely be accretive to MGM Resorts' earnings and cash flow per share.
According to MGM, LeoVegas' global presence, strong team and technology capabilities are expected to propel MGM Resorts' iGaming forward, as well as its sports betting international growth. Nasdaq Stockholm-listed LeoVegas was founded in 2011 by Gustaf Hagman and has licenses in eight jurisdictions, based largely in the Nordic European countries, as well as the rest of Europe.
LeoVegas Recommending Shareholders to Accept Public Offer
Commenting on MGM's proposed bid to acquire LeoVegas, MGM Resorts' CEO & President Bill Hornbuckle reiterated the casino operator's goal to become the world's foremost gaming empire:
"Our vision is to be the world's premier gaming entertainment company, and this strategic opportunity with LeoVegas will allow us to continue to grow our reach throughout the world. We have achieved remarkable success with BetMGM in the U.S., and with the acquisition of LeoVegas in Europe we will expand our online gaming presence globally."– Bill Hornbuckle, CEO & President, MGM Resorts, Press Release
In light of that, Hornbuckle sees the potential joining together of MGM and LeoVegas as a key factor in the expansion of MGM Resorts' digital gaming strategy:
"We believe that this offer creates a compelling opportunity that allows the combined teams of MGM Resorts and LeoVegas to accelerate our global digital gaming growth and fully realize the potential of our omnichannel strategy. We look forward to being able to welcome the LeoVegas team to our MGM Resorts family."
For LeoVegas' part, the online gaming company's Board of Directors has already unanimously recommended shareholders accept the public offer in a new statement. The operator went on to reveal that, in parallel with other interested third parties contemplating public tender offers, MGM first contacted the company in December 2021.
"LeoVegas has received several indications of interest or non-binding offers concerning a potential tender offer. MGM's offer is, in the assessment of the LeoVegas Board of Directors, the superior offer from the perspective of the shareholders."
BetMGM Began Offering Sports Betting in Illinois in March 2022
BetMGM has still been expanding plenty in the United States alone, having finally launched a sports betting offering in the Midwestern state of Illinois back in March 2022. Illinois players located in the state can now make use of BetMGM's online sports wagering platform to place a variety of wagers.
The mobile sports betting app is integrated with its proprietary BetMGM Rewards program, just as most of its other sportsbook offerings are. BetMGM Rewards is a revamped loyalty program that launched in January 2022 which allows players to earn points with every wager placed. These points can then in turn be exchanged for accommodation and experiences at MGM Resorts properties all across the country.
BetMGM chief executive Adam Greenblatt hailed the operator's sportsbook launch in Illinois as a historic occasion for the operator:
"This launch marks a significant milestone for BetMGM as we enter one of the country's biggest sports betting markets. We look forward to working with the state of Illinois to bring its passionate sports fans a new, innovative and unique sports betting experience."– Adam Greenblatt, Chief Executive, BetMGM,Press Release
LeoVegas Received Approval to Launch in Ontario in March
Meanwhile, LeoVegas has begun to make forays into the North American gambling market, having received regulatory approval in March 2022 from the Alcohol and Gaming Commission of Ontario (AGCO) to launch its services in the Canadian province's recently regulated market.
While the operator had not yet officially received its license at the time of writing, it had already been officially registered as an iGaming operator by the AGCO – essentially guaranteeing that the operator will be able to properly launch in Ontario.
LeoVegas' next moves at the time were to step into an operating agreement with iGaming Ontario – the subsidiary of AGCO which handles Ontario's online gaming market – in order to be able to launch when the regulated market officially launched on April 4th, 2022.
Chief executive Gustaf Hagman took the opportunity to reveal that the operator already boasted an established presence in Canada:
"Over recent years, the LeoVegas brand has become the third most well-known casino brand in the Canadian market and Royal Panda has shown strong growth – a clear sign that the mobile gaming experience we offer is appreciated by North American customers."
Have you enjoyed this article? Then share it with your friends.
Share on Pinterest