MGM Resorts International and BetMGM have both revealed that they are extending their existing sponsorship partnership with Major League Baseball (MLB). Initially started in 2018, the multi-year agreement will see BetMGM remain an official sports betting partner of the MLB, advertising its brand and gaming options on platforms such as MLB Network, MLB.com and official MLB apps.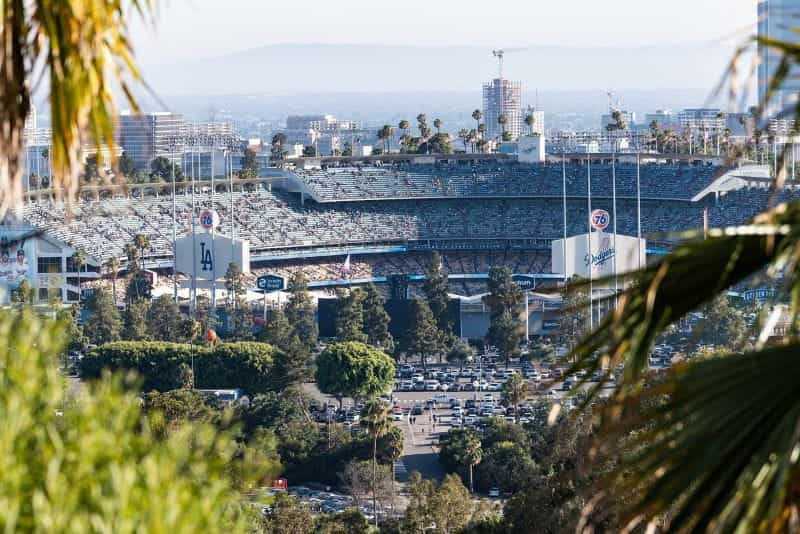 Partnership Between the Two Will Also Include Data Usage in Sports Betting
Major casino operator MGM Resorts International, along with its sports betting arm and the operator's joint venture with Entain, BetMGM, have both announced that they have agreed to extend an already-existing sponsorship partnership with Major League Baseball (MLB).
The partnership between MGM and the MLB in fact first started in 2018. The extension of the multi-year agreement will see BetMGM continue acting as an official sports betting partner of the MLB, meaning that it will continue marketing its brand and gaming offerings in the US across a variety of different league and team platforms, as well as the MLB Network, MLB.com and official MLB apps.
MGM Resorts' much loved loyalty program, known as MGM Rewards, will play a role in the deal by acting as the title sponsor of 2022's All-Star Celebrity Softball Game, as well as being a presenting sponsor of the first All-Star Saturday Extra Innings musical performance at Los Angeles' Dodger Stadium.
Further aspects of the sponsorship partnership between MLB and BetMGM will feature data usage in sports betting, promotion across MLB-owned media platforms, brand activations in both the US and internationally at MLB events, and exclusive experiences catered towards fans.
Finally, MGM Resorts will also present Bettor's Eye, which is MLB's digital baseball show on MLB.TV focusing on betting. BetMGM will naturally go on as an MLB-authorized gaming operator, with MLB providing statistics to BetMGM on an exclusive basis.
MGM and MLB Will Also Collaborate On Safer Gambling Measures
On top of everything highlighted above, the extension of the partnership between MLB, MGM Resorts and BetMGM will see the three collaborate closely on promoting and implementing responsible gambling measures, as well as protecting the integrity of baseball.
Lance Evans, who is MGM Resorts' senior vice president of sports and sponsorships, explained that the operator is deeply proud of how the betting industry has grown and developed in the years since the partnership began in 2018:
"We're incredibly proud of the growth and innovation that have transformed our industries since launching our partnership four years ago, and we're eager to continue breaking new ground and delivering world-class sports and entertainment experiences for baseball fans worldwide."– Lance Evans, Senior Vice President of Sports and Sponsorships, MGM Resorts, Press Release
Meanwhile, BetMGM chief revenue officer Matt Prevost promised that the partnership would enable it to continue bringing in new fans:
"It is an exciting day to announce the extension of our partnership with MLB. The collaboration with the League allows us to reach new audiences while delivering a best-in-class baseball wagering product."– Matt Prevost, Chief Revenue Officer, BetMGM, Press Release
Finally, the baseball league's chief revenue officer, Noah Garden, expressed hope at the operator continuing to grow its business with the help of the MLB and baseball in general:
"Since creating this historic partnership four years ago, MGM Resorts and BetMGM have been truly collaborative and innovative business partners to Major League Baseball. With the success of Bettor's Eye and introduction of All-Star Saturday's Extra Innings concert, we look forward to seeing how MGM Resorts and BetMGM will continue to broaden their business with baseball."– Noah Garden, Chief Revenue Officer, Major League Baseball (MLB), Press Release
BetMGM To Begin Offering Gaming on Cruise Ships
BetMGM is seizing every opportunity to expand its betting offerings, with the company announcing in June 2022 that it would be joining forces with cruise operator Carnival Corporation in order to bring retail, mobile sports betting and iGaming offerings to cruise ships based all around the United States.
A whole plethora of gaming options will be arriving over the coming months at 50 ships ported around the U.S., featuring major cruise lines such as the Carnival Cruise Line, Holland America Line and Princess Cruises.
BetMGM CEO Adam Greenblatt pitched the cruise ship project as another opportunity to continue to grow BetMGM's status in the US' gambling market:
"We've found an ideal partner in Carnival Corporation and look forward to providing our sports betting and iGaming products to its millions of passengers. This is another great opportunity for us to further expand BetMGM's footprint."– Adam Greenblatt, Chief Executive Officer, BetMGM, Press Release
For its part, Carnival Corporation's Senior Vice President of Global Casino Operations, Marty Goldman, hyped up deeply engaging betting experiences for cruise passengers:
"We're very proud to be able to deliver the excitement and engagement of sports betting and iGaming to our guests through our partnership with BetMGM. Our two leading global hospitality organizations will provide a wide array of immersive digital content as a complement to our exceptional shipboard casinos."
Houston Astros and BetMGM Partnered Up in May 2022
BetMGM's relationship with Major League Baseball (MLB) deepened in May 2022 when the operator announced that it had become the exclusive sports betting partner of MLB team Houston Astros, symbolizing its very first deal in the US state of Texas.
The casino operator will enjoy a major promotional boost thanks to signage that will be prominently displayed at Houston's Minute Maid Park, such as a permanent outfield wall sign, as well as rotational promotional messaging behind the stadium's home plate.
CEO Adam Greenblatt explained that the team's addition to the operator's portfolio was a major win for BetMGM:
"The Houston Astros are a monumental addition to our portfolio of strategic partnerships with professional sports teams across the U.S. The organization's passionate fan base will be key to the growth of BetMGM throughout the South as we look for new ways to engage fans with unique experiences that go beyond the game."
Have you enjoyed this article? Then share it with your friends.
Share on Pinterest