Denmark's gambling authority, Spillemyndigheden, has released figures for the nation's Q2 2022 gross gaming revenue and declared a 7.4% year-on-year increase from Q2 2021. Spillemyndigheden said that this increase was especially due to the return of land-based casinos, gambling arcades and bars reopening for the full span of Q2 2022, as compared to last year when Covid-19 prevention measures had forced temporary closures.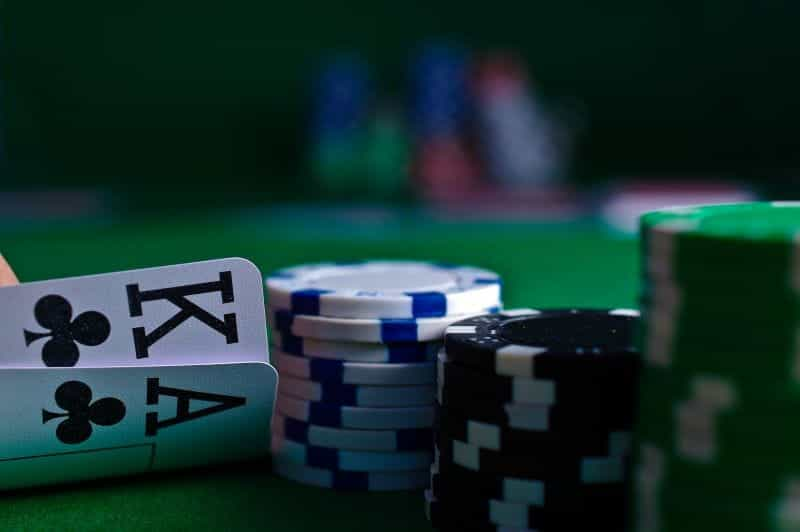 Reports released by Spillemyndigheden show that the gross gaming revenue (GGR) for Q2 2022 was at DKK 1,688 million (approximately $227.13 million), which was an increase of DKK 116 million (approximately $15.6 million) in comparison to the corresponding quarter in 2021.
This increase in the overall GGR, based on the return of full-fledged land-based gambling, was reflected in the growth numbers for those particular categories – gaming machines and land-based casinos – in the Spillemyndigheden's annual report. The year-on-year GGR for gaming machines for the quarter grew 95.4% to DKK 319 million (approx. $43 million), and the year-on-year GGR for land-based casinos for the quarter grew 163.4% to DKK 97 million (approx. $13 million).
"The total increase is especially due to land-based casinos, gambling arcades and bars being open for all of Q2 2022, while they were closed for a period of Q2 2021 as a consequence of Covid-19 measures. Not surprisingly, this caused an increase in the GGR in Q2 2022 for gaming machines and land-based casinos of DKK 165 million and DKK 60 million, respectively compared to Q2 2021."
Cheer for land-based operators, not so much for those online
While the growth of Denmark's land-based gambling offerings came as a welcome addition to a flailing market, the majority of the revenue still came from their strongest sources in recent years – online casinos and sports betting. These two avenues accounted for DKK 1273 million (approx. $171.2 million) of the overall revenue for the quarter.
However, on a more granular level, both avenues suffered year-on-year. Revenue from sports betting had the most alarming drop, with a fall of 14.1% year-on-year. The Q2 revenue from online casinos also fell year-on-year, although to a lesser extent at 1%. Spillemyndigheden's report suggested that the trend for these categories was downwards even when viewed from a half-yearly perspective between FY 2021 and FY 2022.
"In total, the spending on betting and online casino during the first six months of 2022 has fallen by 9.2 percent and 1.8 percent, respectively, compared to the first six months of 2021."
Spillemyndigheden's protective measures show results
Spillemyndigheden has emerged as one of the stricter gambling authorities in the European iGaming landscape, and operates in an exclusive league of robust gambling watchdogs alongside the likes of the Dutch gambling authority and the German gambling authority.
As recently as July, Spillemyndigheden had reprimanded Casino Copenhagen over some serious breaches by the land-based operator; this list included reprimands for poor risk assessment with respect to anti-money laundering, a lack of written business procedures, and a shoddy whistleblower anonymity program. That reprimand itself came not too long after they had reported German operator Tipwin Ltd. to the police for a lack of clarity on their exposure to money laundering and terrorist financing. Hillside PLC had faced similar notices from Spillemyndigheden earlier this year as well, specifically related to a failure in investigating the origins of funds used by young players.
This strict approach to ensuring safety to the gambling public was somewhat reflected in the Spillemyndigheden quarterly report, which showed that the number of gamblers who have self-excluded from gambling (both online and land-based gambling) has grown progressively from 12,887 in 2017 to 33,648 as of June 1, 2022.
"Via the Danish Gambling Authority's register of self-excluded players (ROFUS), Danes can self-exclude from online gambling and gambling at land-based casinos either temporarily for 24 hours, one, three, or six months, or permanently. Every year since the establishment of the register in 2012, the number of self-excluded players has increased. As of 1 June 2022, the number of players registered with ROFUS was 33,648. 25,564 of the registered players were men. This equals 76 percent."
Earlier in the week, Spillemyndigheden put out a specific report with regard to ROFUS and problem gambling, with data from its problem gambling helpline, StopSpillet. According to StopSpillet evaluation report, a total of 35% of all callers were men aged between 18 and 25 years old. The report also points out that more than half of the callers had begun gambling before they had turned 18, which is especially pertinent when viewed in the context of Spillemyndigheden pulling up Hillside as mentioned earlier in this article.
Have you enjoyed this article? Then share it with your friends.
Share on Pinterest