The long-standing face-off between Kindred Group and the Norwegian Gambling Authority, Lotteritilsynet, has taken another drastic turn. The regulator issued a note that Kindred Group will be fined NOK 1.2 million (approximately €120,000) – which will add up to NOK 437 million (€42.9 million) over a year – for every day that its subsidiary Trannel International Limited continues operating in Norway despite being ordered to cease operations in 2019.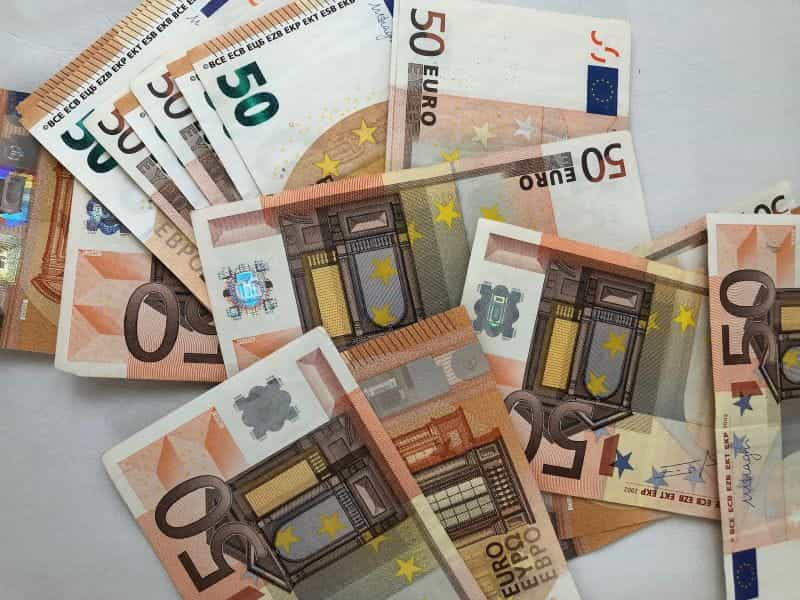 This is another chapter in a dramatic saga that has seen Kindred Group vociferously push back against some of Norway's highest authorities, including the Oslo District Court, in their contention that their gambling services in Norway are not illegal. The enforcement of the fine will begin three weeks from the date of the announcement.
In 2019, Lotteritilsynet had ruled that Kindred's operations through its subsidiary Trannel International were not legally recognized in Norway. Kindred had subsequently challenged this decision with Norway's Lottery Board, and the board had ruled in favor of upholding their ban in Norway in May 2020. Kindred Group, as a result of these decisions, was required to cease all of its operations in the country. According to The Norwegian Gambling Authority's release on September 15 this year, that has not been the case.
The Norwegian Gambling Authority imposes a daily enforcement fine of NOK 1.198 million daily, if Trannel does not stop the illegal gambling activities in Norway. The daily fine will stop running when the total amount has reached Trannel's annual gross profit, which the Norwegian Gambling Authority has estimated at around NOK 437 million. The State's Collection Agency will oversee the collection of the fine.
Moral battles abound
The crux of this dispute has come down to the fact that Kindred Group think their ban has come from a non-transparent licensing system. In February this year, Kindred Group published an interview with their Public Affairs Manager Norway, Rolf Sims, titled 'Regulatory turbulence in Norway' after the Norwegian Gambling Authority had informed them of an impending fine which has now come to fruition. In the published piece, Kindred Group said that it was "in the front line fighting and working in favour of a long-awaited transparent and non-discriminatory Norwegian licensing system, equivalent to those in Denmark and Sweden" and Sims was quoted as saying that Trannel considered the gambling authority's decision "unlawful".
Sims had also pointed out that at the time that there was no basis for a fine as there had been no court orders with regard to their appeal; with the Oslo District Court's orders in June upholding their ban,, that is no longer the case. Deputy Director of the Norwegian Gambling Authority, Henrik Nordal, suggested that their case for the proposed penalty came down to how much money was being earned from "illegal activity".
"When a gambling company that operates illegally in Norway can earn NOK 437 million from its illegal activity in one year, we owe it to the Norwegian people and those who struggle with gambling problems to do what we can to stop the illegal business."
In their release, the regulator said that Kindred Group's gambling platforms Unibet, Mariacasino, Storspiller and Bingo have continued to be functional, and said that a majority of Norwegians did not know these platforms were illegal. Nordal said he expected the Kindred Group to withdraw from Norway as a measure of social responsibility.
"Surveys show that six out of ten Norwegians do not know that Unibet, Mariacasino, Storspiller and Bingo are illegal gambling sites in Norway. You can lose much more money on these games than you can on the legal online games in Norway. One of our most important societal missions is to protect those who have problems with gambling or who are at risk of developing a gambling problem. We expect Trannel to take social responsibility and withdraw from the Norwegian market."
Why won't Kindred Group exit?
Kindred Group's contention is built around two things: their belief that Norway's licensing system is not transparent and "non-discriminatory" enough, and that their subsisdiary Trannel International cannot be deemed illegal in the same way that Amazon and eBay are not illegal. Sims was quoted as saying as much in the Kindred Group interview release in February.
"In the same way that it is not illegal for Norwegians to shop with eBay or Amazon, it is not illegal for Norwegians to participate in cross-border services, including lawful, regulated entertainment-based gambling. The bigger issue is the flagrant incompatibility of the Norwegian regime with the fundamental principles of and established case law pursuant to EEA law and the legal consequences attached thereto. The lack of a transparent and objective licensing regime and the inconsistencies of the current regime disregard what should be the core policy focus, protecting local consumers."– Rolf Sims, Public Affairs Manager, Kindred Norway, Kindred press release
Have you enjoyed this article? Then share it with your friends.
Share on Pinterest