Multinational gambling company International Game Technology (IGT) announced that it has finalized an agreement to acquire iSoftBet, a leading igaming content provider and third-party game aggregator. The deal is worth approximately $174 million in cash and will more than double the IGT PlayDigital content library to 225 proprietary games. It will also include a platform to distribute third-party games.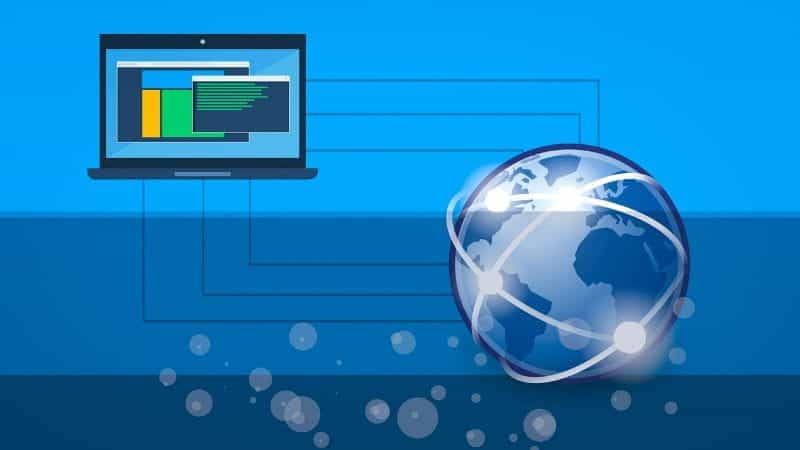 Deal Will Also Include Data-Driven Promotional and User Engagement Tools
The multinational gaming giant International Game Technology (IGT) has recently announced that it has signed a definitive agreement to acquire iSoftBet, a leading igaming content provider and third-party game aggregator, for roughly $174 million in cash.
In the event that it is actually finalized, IGT's acquisition of iSoftBet will result in the more than doubling of IGT PlayDigital's content library to approximately 225 proprietary games.
Along with vastly expanding its video game library on offer, the deal will also provide International Game Technology (IGT) with a proprietary game aggregation platform designed in order to distribute third-party games, as well as additional data-driven promotional and user-engagement tools.
Acquisition Scheduled to be Completed During Second Quarter of 2022
On the occasion of International Game Technology (IGT) preparing to acquire iGaming provider iSoftBet, CEO Vince Sadusky stressed how iSoftBet will bring the company a wealth of valuable assets:
" The acquisition of iSoftBet will provide market-tested proprietary digital content, advanced game aggregation capabilities, scalable promotional tools, analytics and strong creative talent to IGT's PlayDigital operations."– Vince Sadusky, CEO, International Game Technology (IGT), International Game Technology (IGT)
These assets, according to Sadusky, will serve to provide IGT's PlayDigital platform with a competitive edge in both the European and North American online gambling markets:
"This will enhance PlayDigital's competitive capabilities with a proven, complementary content portfolio across Europe and North America as we provide best-in-class games and technology to our fast-growing igaming customers."
The current timeline of IGT's acquisition of iSoftBet will see it completed, according to expectations, during the second quarter of 2022 – though this is of course subject to the satisfaction of customary closing conditions.
Oakvale Capital LLP is acting as lead financial advisor to IGT on the acquisition, while Wachtell, Lipton, Rosen & Katz are acting as legal advisor, and KPMG LLP as tax and financial due diligence advisor to IGT. M. Firon & Co. and Wiggin LLP are acting as legal advisors to iSoftBet, and BDO Israel is acting as the independent registered public accounting and tax firm of iSoftBet.
IGT Extended Rhode Island Lottery Contract in March 2022
In March 2022, International Game Technology (IGT) announced that it would be extending its contract with the Rhode Island Lottery by 20 years, remaining the state lottery's exclusive supplier as a result.
IGT's Global Solutions Corporation subsidiary will continue providing its solutions and services over the course of the deal, supporting 1,100 jobs in the state in the process. State regulators passed a law authorizing the extension back in 2021.
Director of the Rhode Island Lottery, Mark Furcolo, highlighted the two's long-standing partnership in a shared statement:
"The Rhode Island Lottery has partnered with IGT since the early days of both businesses and has benefitted from piloting numerous IGT innovations over the years, including exciting iLottery solutions and sophisticated new ways of ticket printing that are now part of our growing portfolio. This extension signifies an impressive milestone, and we look forward to continued success and implementation of the most advanced lottery systems and solutions for many years to come."– Mark Furcolo, Director, Rhode Island Lottery, International Game Technology (IGT)
Meanwhile, Jay Gendron, chief operating officer of global lottery over at IGT, revealed that the Rhode Island Lottery was IGT's very first customer:
"IGT's history is rooted in Rhode Island as the company is one if its most successful high-tech startups, with the Rhode Island Lottery being our very first customer. IGT's good jobs and great people are the foundation of our success and one of the reasons why we have been able to support the Lottery in its continued evolution throughout our decades-long partnership. Over the next 20 years, we are committed to delivering unrivaled gaming experiences that engage players and drive maximum growth for Rhode Island's third-largest revenue stream."
IGT's Resort Wallet Approved for Use in Nevada in January 2022
Back in January 2022, IGT received some encouraging news from the state of Nevada: the Resort Wallet module of its IGT Advantage casino management system had received the necessary regulatory approval to launch in the state.
This enables Nevada bettors to take advantage of IGT's cashless gaming solution, with casinos using the technology allowing players to fund cashless wagering accounts from sources such as bank accounts, debit cards and Slightline Play+ accounts.
Senior vice president of global PM video lottery terminals, systems, payments and poker over at IGT, Ryan Reddy, said the news was the perfect way for IGT to end what had been a significant year for the company:
"IGT earning Nevada regulatory approval for our award-winning, fully integrated cashless solution is a perfect bookend for a year marked with tremendous momentum for our Resort Wallet and IGTPay cashless gaming modules of the IGT Advantage system."
Have you enjoyed this article? Then share it with your friends.
Share on Pinterest