Multi-national lottery operator Allywn International released its 2022 Q1 reports, where it was discovered that more than half of their €869.3m gross gaming revenue came from their holdings in Greece and Cyprus through lottery operator OPAP. Allywn International holds a 48.1% stake in OPAP, a stake that increased during the first quarter. In all, €457.2m of their revenue came from Greece and Cyprus – a bump of 162% from the region as compared to Q1 last year.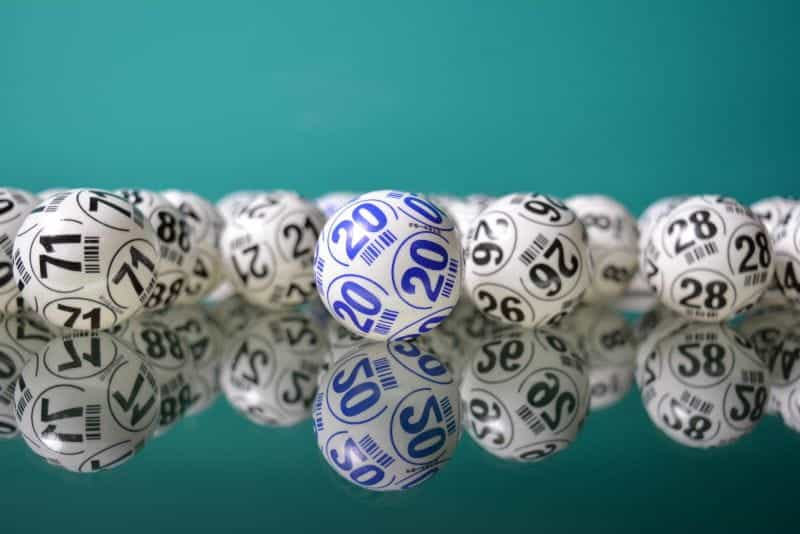 Their increase in stake in the OPAP has been something of a marquee move in hindsight, given that it played such a significant role in lifting their gross revenue by 65%M compared to Q1 2021 despite an inflationary macroeconomic environment at the moment.
"We note that general consumer demand has weakened in the last few months due to persisting inflationary pressures. However, our business has seen only a limited impact so far due to the low price point of our products and low average spend, as well as our large number of regular players."– Robert Chavatal, CEO, Allwyn International, Press release
Financial highlights
Allwyn International's financial reports suggest that almost all initiatives this year have been trending towards success. Apart from their success in Greece and Cyprus, revenue in Austria, where OPAP is invested in casinos and lotteries, was up 52% YOY at €309.3m. In Czech Republic, their home turf, revenue went up 7% to €102.8m. The only real disappointment to speak of was in Italy, where revenue was calculated to be €115.5 million – a decline of 14% YOY.
A feature of the report that stood out most were their earnings from physical locations. Through their video terminals and casinos, Allwyn International raked in €166.3m in revenue – as opposed to €1.4m in previous reports. Chvatal attributed this to the growing effect of the Covid-19 related restrictions disappearing almost entirely.
Their strength, which is lotteries, continue to be a high-flier for them. It brought in €364.3m in revenue, a 32% rise from Q1 last year. Sports betting and iGaming brought in a total combined revenue of €284.5m.
"I am pleased that the first quarter in 2022 was mostly unimpacted by COVID-19, with only some operations in Austria, Greece and Cyprus, and Italy being subject to limited COVID-19 related restrictions, most of which have been subsequently lifted during Q2. The fully reopened physical retail channel in these markets performed well while online sales continued to be strong across geographies, with the online channel contributing a record 43% of GGR in the Czech Republic."– Robert Chavatal, CEO, Allwyn International,Press release
All in all, it was a first quarter of tremendous impact, underlined by the fact that the Consolidated Adjusted EBITDA increased by 86% YOY to €268.8 million and the Consolidated Adjusted Free cash flow sat at €249.8 million. The final YOY profit after tax was calculated to be €128.9m – a growth of 287 percent from Q1 2021.
In year of milestones, Allwyn aiming for New York exchange listing
The group also moved to be listed on the New York Stock Exchange through a merger with publicly-traded company Cohn Robbins Holdings Corp (CRHC). An Allwyn Entertainment press release stated that a successful merger and listing would potentially value the company at $9.3bn (€8.2bn).
Other milestones
This year has involved some serious movement from Allwyn, not least the fact they completed their massive global rebranding project that brought four companies previously under the SAZKA branding – including the parent – under the Allwyn umbrella.
UK National Lottery
The announcement to try and list on the New York Stock Exchange came just about five weeks before Allwyn International was named as the preferred applicant to operate the UK National Lottery from the Gambling Commission. This, in itself, was a monumental achievement as the National Lottery had been run by the same operator – Camelot – since its inception in 1994. Allwyn will now hold the fourth UK National Lottery license for 10 years from February 2024 – although Camleot has challenged the Gambling Commission over the awarding of the license.
Increase in OPAP stake
As stated earlier, the group also increased its holding in OPAP as well, which bore a direct consequence on their rise in revenue from Greece and Cyprus. This happened at the start of a busy year, in February, when Allwyn purchased 'the remaining minority economic interest' in SAZKA Delta AIF, which was a go-between through which Allwyn had held some of its interest in OPAP. That deal cost €327.4 million, and increased the group's stake in OPAP from 41.2% to 48.1%.
Have you enjoyed this article? Then share it with your friends.
Share on Pinterest