Gambling minister Chris Philp has resigned from his post in protest of Prime Minister Boris Johnson's leadership. Philp is amongst sixty government ministers and aides that have quit over the last two days. Bowing to mounting pressure, Johnson has officially resigned, but will continue to serve until the fall.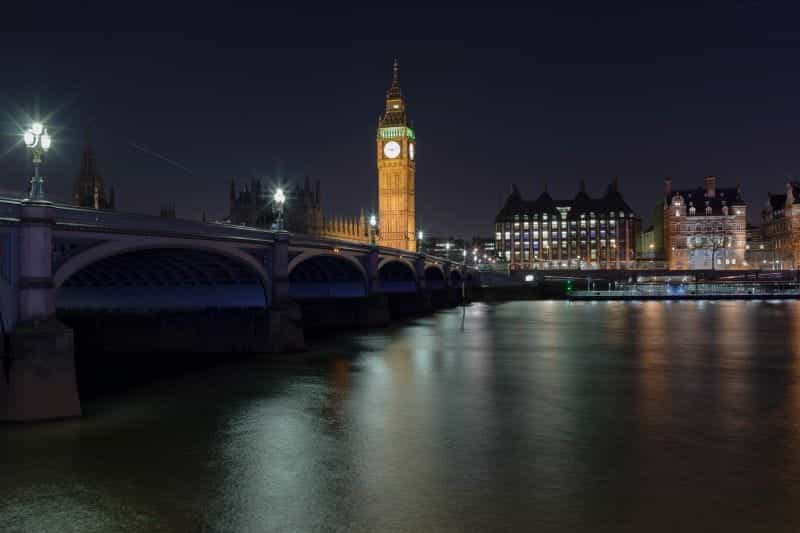 Ministers Resign En Masse
DCMS minister Chris Philp has resigned, as part of a growing movement calling for the Prime Minister to go. As minister for Tech and Digital, Philp was at the helm of the long-running review of the 2005 Gambling Act. A white paper was due to be published imminently, but that could now be delayed.
Philp is amongst sixty Conservative government ministers and aides that have resigned in protest of Boris Johnson's leadership. The mass exodus began on July 5th, when former Chancellor of the Exchequer Rishi Sunak and former Secretary of State for Health and Social Care Sajid Javid resigned, withdrawing their support for the Prime Minister.
Sunak was swiftly replaced in that post by Nadhim Zahawi. Despite accepting the role, Zahawi joined the ranks in calling for Johnson to go. Steve Barclay has taken over Javid's role, but has remained supportive of the Prime Minister. Other cabinet ministers to resign include Welsh Secretary Simon Hart, Northern Ireland Secretary Brandon Lewis and Education Secretary Michelle Donelan.
Donelan was promoted to Education Secretary after Zahawi's promotion to Chancellor. However, as the crisis continued, she quit after less than 48 hours. Minutes later Johnson finally caved to the pressure, telling 1922 Committee chairman Sir Graham Brady that he would stand down.
The deluge of resignations came in the wake of the government's latest scandal. Allegations of sexual assault against former Deputy Chief Whip Chris Pincher stretching back over a decade emerged on July 3rd. Further allegations have since been made amongst calls for Pincher to be expelled from the Tory party.
In the following days, a number of ministers came out in support of Johnson, telling news outlets that he was unaware of any complaints when he appointed Pincher as Deputy Chief Whip. However, it was alleged that the Prime Minister had been aware of Pincher's behavior and jokingly referred to him as "Pincher by name, pincher by nature" in 2020.
An interview with the BBC's Chris Mason on July 5th saw the Prime Minister admit that he had made a "bad mistake" by not acting on a misconduct complaint made against Pincher. The admission that he had repeatedly lied triggered the largest number of ministerial resignations in a 24-hour period since 1932, and the largest number of such resignations on record.
White Paper Likely to be Delayed
The government crisis is hitting the headlines, and will likely have ramifications for other sectors. As Minister for Tech and the Digital Economy, Chris Philp oversaw the government's review of the 2005 Gambling Act. The wide-ranging review sought to overhaul the UK's gambling legislation, with a particular view to modernize rules on online gambling.
The gambling review, which was launched in December 2020, has already faced criticism over a series of delays. Initially expected to take just a year, the findings of the review have yet to be published. The white paper is in its final stages, although there is still a rift amongst ministers on issues like a gambling levy.
Chris Philp addressed the gambling review in his resignation letter, in which he called for the Prime Minister to resign. Underlining his commitment to the gambling review and the Online Safety Bill, Philp said that integrity, honesty and trust in politics are equally important. He continued:
"The Gambling Review is with No 10 at the moment for final approval, containing strong measures to protect people from the ravages of gambling addiction. I have met with the families of those who have committed suicide as a result of gambling addiction, and I strongly urge you to deliver the review in full and undiluted."
Philp's resignation, and the wider disarray in the government are likely to cause further delays to the publication of the white paper. It has been reported that Johnson has selected a new cabinet, with appointments still emerging.
If approved by Johnson, there is still some possibility that the white paper could be released soon. However, the last cabinet reshuffle, in which former gambling minister John Whittingdale stood down, was amongst a number of factors that significantly slowed the progress of the review.
Election for Conservative Leader
The DCMS was also scheduled to announce its decision regarding a potential ban on gambling firms sponsoring Premier League shirts on July 21st. With less than two weeks to go, that timeline is looking doubtful.
The Prime Minister must now to turn to more pressing matters, namely the election for a new Conservative party leader. A number of MPs have already expressed their interest in running for the top job, including Brexiteers Steve Baker and Suella Braverman.
Names to watch include Rishi Sunak and Sajid Javid, who led the movement of resignations. Michael Gove, the only minister to have been fired by the Prime Minister for disloyalty, is also a contender. Gove has previously run twice for Tory leader and Prime Minister, coming in third place behind Johnson and Jeremy Hunt in 2019.
Hunt is likely to join the leadership race, as are Nadhim Zahawi, Penny Mordaunt, Ben Wallace and Tom Tugendhat. Liz Truss, a staunch Johnson loyalist, has also been pegged as one to watch. Popular amongst Tory party members, Truss is less admired by the public and has been mocked over her infamous "cheese and pork speech".
During his resignation speech, Johnson vowed to continue as Prime Minister until the fall, although some ministers have urged him to leave sooner. Labour leader Sir Keir Starmer said the party would bring a vote of no confidence in the national interest if the Tories don't get rid of Johnson immediately.
The loss of a no confidence vote could lead to a general election, but would require further rebellion from Conservative MPs. If the Prime Minister were to stand down with immediate effect, Deputy PM Dominic Raab could serve as interim Prime Minister. Ordinarily, the next general election would not be due until January 2025.
Have you enjoyed this article? Then share it with your friends.
Share on Pinterest