A new study carried out by 1account has found that the UK's gambling industry is in favor of utilizing digital IDs. The consultation found that harnessing the new technology could offer a range of benefits for players and operators, including a safer gambling experience. The government is also trialing other uses for digital IDs, such as in retail alcohol sales and nightlife venues.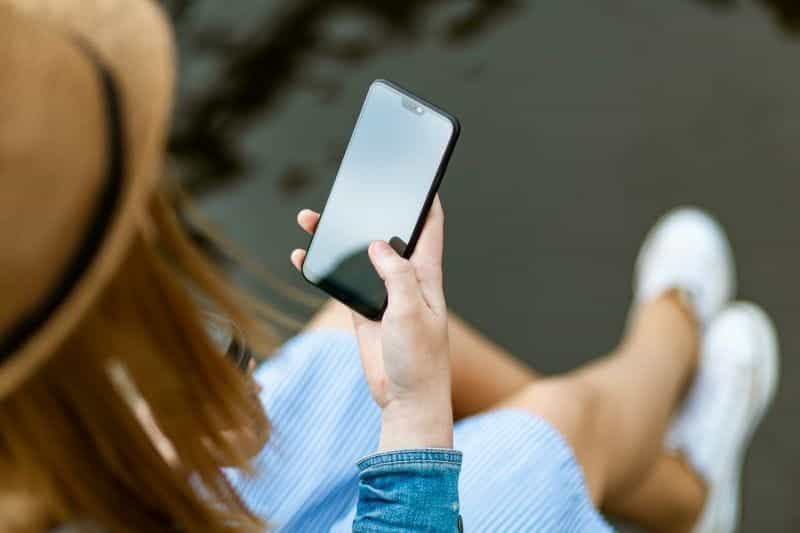 Boosting Player Protections
Britain's gambling industry is ready to welcome digital identification as a means to protect at-risk and problem gamblers, according to a study carried out by 1account. The age verification and digital ID company conducted a consultation into the matter, in which stakeholders unanimously agreed that linking players' various betting accounts would be beneficial for all gamblers.
1account cited research carried out by the Gambling Commission, which shows that the average online gambler in Britain has three betting accounts. Figures show that around 24 million adults in the UK gamble, accounting for 35% of the population. Of those, 10.5 million players regularly bet online.
The study's participants indicated that digital IDs connecting multiple accounts would offer valuable insights into players' behavior, adding further know-your customer benefits. 1account provides KYC and anti-money laundering services, helping operators to improve their regulatory compliance. As well as gambling operators, the firm also offers its services to companies in the vaping, alcohol and commerce industries.
Former William Hill CEO Ralph Topping, who now sits on 1account's advisory board, spoke about the benefits of digital identification. He said that some operators provide tools which enable players to see their net deposit position, meaning their deposits minus withdrawals. That figure marks the financial position of their gambling activity.
That data can however be complicated by customers that use more than one online gambling account. Digital IDs that link multiple accounts together allow customers to gain a much fuller picture of their overall gambling activity. They can view a consolidated view of their balances, transaction history and net gains or losses.
Access to this information allows players to make more informed choices and in turn reduce gambling harms. The consultation consisted of face-to-face and written briefings with both online and bricks-and-mortar operators. Suppliers, regulators and the government's Department for Digital, Culture, Media and Sport also participated.
Government Backed
Respondents in 1account's consultation did state that there would be a need to tread carefully when it comes to data sharing. While players and operators would benefit from the unified gambling picture that the service offers, there are concerns that the data could also be used to target advertising.
The news comes as the UK's gambling industry faces its most significant regulatory overhaul in decades. The government is in the process of finalizing its Gambling Act Review, which is expected to result in a set of industry curbs. These could include a ban on gambling operators sponsoring football club shirts, greater advertising restrictions and new rules for online casino VIP schemes.
A white paper is likely to be published soon, as it has been reported that the government was waiting for the winner of the National Lottery License Competition to be announced first. In March, European lottery giant Allwyn beat the incumbent Camelot to the prize. Camelot is expected to challenge the Commission's in the high court, which could lead to a drawn-out legal battle.
Verification and affordability checks have been a key concern for ministers conducting the review. Minister for Tech and the Digital Economy, Chris Philp, has been leading the review since the cabinet reshuffle last September. Speaking at December's GambleAware conference, Philp recommended that operators harness technology and data to carry out their checks more effectively.
It is no surprise then that the DCMS has come out in support of the use of digital IDs. Online tools that protect vulnerable and problem gamblers are already a key component in the strategy to reduce gambling harms. Self-exclusion tools such as GAMSTOP and Gamban allow customers to block access to gambling sites.
Nightclub Trial
Digital IDs could be a welcome addition to the player protections toolbelt, as a way of helping those who want to monitor and keep their gambling at a certain level. These services would also support operators in being able to make responsible decisions on behalf of their customers, and recognize indicators of harm sooner than is currently possible.
Overall, the evidence indicates that the gambling industry has a strong appetite for the use of digital IDs, as do lawmakers. Digital IDs are set to become more commonplace over the coming years, and the government is already looking at how other sectors would benefit from the new technology.
In March, the Home Office announced a "sandbox" trial to test new age verification technologies in alcohol sales. Amongst other technologies, digital IDs are being looked at as a means of improving compliance and protecting children from underage sales. The trials are already underway and will run until the end of May. Alongside 1account, participants include Asda, Tesco and Morrisons.
Tru nightclub in Surrey is at the heart of another government-backed trial to test the use of digital IDs at nightlife venues. Revelers can use 1account's app to gain admission to the club, instead of having to use the usual PASS identification cards. The trial could spell an end to the problem of losing IDs on nights out.
Users will still need to have a valid driving license, passport or PASS card to create a digital ID with 1account. The app also takes a selfie of the user, matching their features with their proof of ID to ensure that a fake hasn't been used. Once created, the digital ID can be scanned by a QR reader to prove that the holder is over 18.
Have you enjoyed this article? Then share it with your friends.
Share on Pinterest