iGaming player acquisition service Gambling.com Group has announced that it has appointed Michael Quartieri to its board of directors, after he was recommended by the Nominating and Corporate Governance Committee and received final approval from the Board. Quartieri has served as Executive Vice President and Chief Financial Officer at Scientific Games from 2015 to 2020.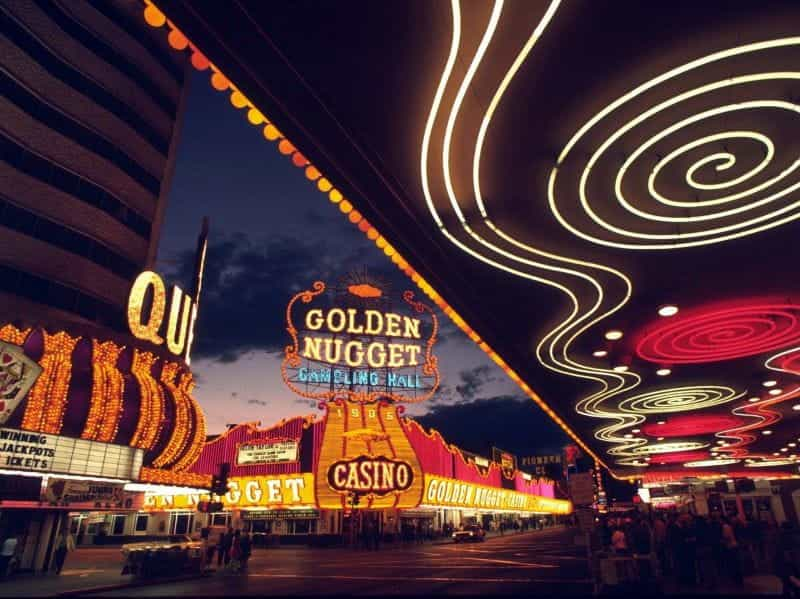 Quartieri Has Previously Worked at Las Vegas Sands and Scientific Games
The Gibraltar-based iGaming provider of player acquisition services Gambling.com Group has revealed that it has appointed Michael Quartieri to its board of directors, after the executive was recommended by the Nominating and Corporate Governance Committee and gained approval from the Board.
Quartieri has both extensive and impressive experience in the gaming and entertainment industries, having served as Chief Financial Officer of Dave & Buster's Entertainment since January 2022. There he is responsible for leading the company's finance, accounting and supply chain management, as well as handling investor relations.
Before joining Dave & Busters, Quartieri spent time as Executive Vice President and Chief Financial Officer at Scientific Games from 2015 to 2020. There he oversaw over $700 million in acquisitions and helped direct the fruitful $352 million IPO of the company's subsidiary SciPlay Corporation.
Quartieri has also worked as the Executive Vice President, Chief Financial Officer and Corporate Secretary at LiveOne, which is a global platform for livestream and on-demand audio, video and podcast content. Here he directed all aspects of the company's financial operations, strategic initiatives, and M&A initiatives.
As for his gambling world experience, he also served nine years at Las Vegas Sands, heading multiple roles including Senior Vice President, Chief Accounting Officer and Global Controller. Quartieri rounds off his impressive resume with 13 years at Deloitte & Touche, where he rose to the position of Director of Audit and Assurance Services, focusing in gaming and hospitality.
Quartieri Will Serve as Member of Audit Committee and Nominating & Governance Committee
As for his upcoming position at the Gambling.com Group, Michael Quartieri will act as a member of the Audit Committee and the Nominating & Governance Committee. As for his educational qualifications, Quartieri holds a Master of Accounting and a Bachelor of Science in Accounting from the University of Southern California and is also a Certified Public Accountant.
Chief Executive Officer of Gambling.com Group, Charles Gillespie, praised Quartieri's extensive experience, citing it as a great asset to the company's board of directors:
"Michael brings an exceptional track record to Gambling.com Group and is a renowned and highly respected executive within the gaming and entertainment industry, as well as among institutional investors and analysts. His broad business acumen in operations, mergers and acquisitions, international business, capital formation, and investor relations will be a great asset to our board of directors."– Charles Gillespie, Chief Executive Officer, Gambling.com Group, Press Release
Quartieri spoke for himself in a shared statement and expressed his excitement at joining the Gambling.com Group's board of directors, praising Gillespie and his co-founder for having built a strong worldwide business:
"I am excited for the opportunity to join Gambling.com Group's board of directors and work with the management team as the company continues its growth as a leader in performance marketing for online gambling. Charles, along with his co-founder and COO Kevin McCrystle, has built a successful international business that is well-positioned to take advantage of one of the largest U.S. growth opportunities today — regulated online sports betting and iGaming."– Michael Quartieri, Board Member, Gambling.com Group, Press Release
React Gaming Picked Interim CEO in July 2022
In other recent executive-level news, owner of the Loot.bet brand React Gaming announced earlier in July 2022 that it was appointing Leigh Hughes as its interim chief executive, after former executive Laurent Benezra stepped away from his role as president and chief executive, as well as director of the brand.
Hughes is an entrepreneur and venture capitalist holding over 20 years of experience working with private and public companies across the globe, concentrated primarily on the North America, Australia and the Asia-Pacific regions.
Much of Hughes' time is also taken up by Comverj Ventures, a project which he founded and which aims to aid clients to pinpoint initiatives for change in the fields of mergers and acquisitions, capital markets, business strategy and innovation.
React Gaming board member Philip Nolan, characterized the hiring of Leigh Hughes as the company's new interim executive as a move intended to let loose React Gaming's full potential:
"Over the last year, React Gaming has emerged as a leading esports and iGaming company, mainly through its acquisition of Loot.bet. Given the corporation's current development stage and market environment, we considered that a change of leadership was needed to unlock React Gaming's full potential."– Philip Nolan, Board Member, React Gaming, Press Release
Scientific Games Withdrew Sci Play Offer in January 2022
Speaking of Scientific Games, which served as Executive Vice President and Chief Financial Officer of for 5 years, the online casino provider Scientific Games startled observers in January 2022 when it announced that it was withdrawing its all-stock offer to acquire the remaining 19% equity interest it had yet to own in mobile social games developer SciPlay.
Scientific Games first made the offer to merge with SciPlay in July 2021, and despite its decision not to purchase the remaining equity in SciPlay, it will of course still retain its 81% economic interest and 98% voting interest in the company.
Barry Cottle, President and Chief Executive Officer of Scientific Games, reassured observers that SciPlay remains a key asset in the online casino provider's development of iGaming offerings:
"We remain committed to our strategy of leveraging our unparalleled portfolio of hit franchises, world-class talent and premium content engine to develop great games fully cross-platform. SciPlay remains a strategic asset and has the opportunity to drive meaningful value as it grows its social casino market share and expands into the $20B casual genre leveraging its expertise in engagement and monetization."
Have you enjoyed this article? Then share it with your friends.
Share on Pinterest