The burgeoning online gaming provider Fubo Gaming has revealed that the full launch of its online Fubo Sportsbook brand in New Jersey is now underway, following the completion of a soft play period, which was imposed by the state's Division of Gaming Enforcement regulatory process. Pre-event and in-play bets will be a major feature of the sportsbook.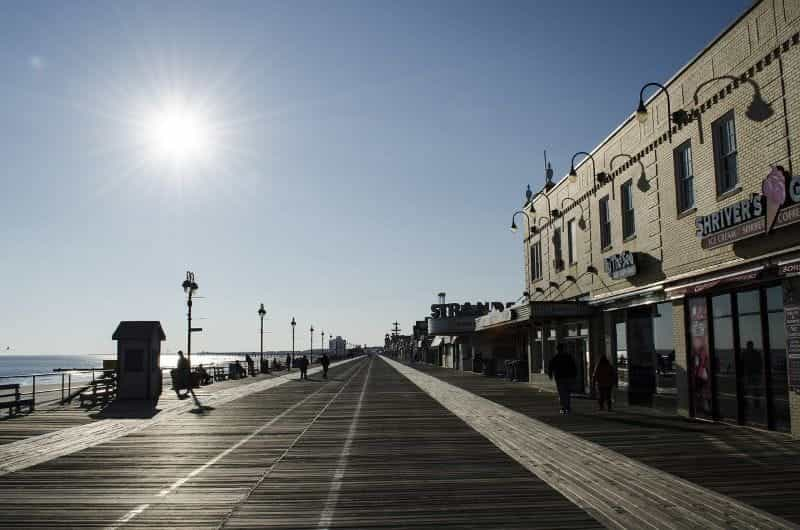 Sportsbook Arrives Just In Time for Launch of 2022 NFL Season
Up and coming online gaming operator Fubo Gaming has announced the complete launch of its online Fubo Sportsbook brand in the state of New Jersey. The provider recently successfully completed a soft play period, acting in line with the state's Division of Gaming Enforcement regulatory process.
This news means that sports betting fans physically located in New Jersey will now have the ability to wager pre-event and in-play bets on a wide selection of sports and competitions, including out-of-state collegiate sporting events.
Interestingly enough, Fubo Sportsbook's launch in New Jersey was only possible thanks to an agreement it made together with Caesars Entertainment. Fubo Gaming already had a footing in the state via a deal it finalized together with NFL franchise the New York Jets.
In 2021, Fubo Gaming unveiled a new 7,000sq ft lounge at the Jets' MetLife Stadium, which is also located in New Jersey. Sports fans at the facility will now be able to bet on Jets games from the comfort of their mobile devices, and NFL fans in particular will be pleased to hear the Fubo Sportsbook's launch has arrived just in time for the launch of this year's NFL season in September 2022.
Fubo Sportsbook Also Currently Available in Arizona and Indiana
Commenting on the launch of Fubo's sportsbook in New Jersey, president Scott Butera remarked that the state is quickly becoming one of the more significant sports betting markets in the country:
"Launching Fubo Sportsbook in New Jersey is an important early step in the development of our integrated platform, which includes a recently improved user experience and enhanced product capabilities. As one of the largest and most established sports betting markets in the US, New Jersey will allow Fubo to analyze and efficiently develop the most engaging product features that are focused on driving streaming customers into wagering. [The state] is known for having deeply passionate sports fans, who, we believe, will enjoy our one-of-a-kind immersive sports wagering and viewing experience in time for football season."– Scott Butera, President, Fubo Gaming, Press Release
Echoing Butera's statements was David Gandler, co-founder and CEO, FuboTV, who called the sportsbook's launch in New Jersey a noteworthy moment for the company:
"An integrated wagering platform, offering both live video and a sportsbook, is, we believe, the best gaming experience for consumers. Today's launch marks an important milestone for Fubo Sportsbook. Our book is now available in three states, including one of the top wagering markets in the country, just 10 months after launching our first. We remain committed to interactive wagering and continue to explore potential partnership opportunities for Fubo Sportsbook."– David Gandler, Co-Founder and CEO, FuboTV, Press Release
Finally, New York Jets vice president of business development and ventures, Jeff Fernandez, celebrated the fact that the team can now make full use of its partnership with Fubo, noting how the sportsbook app will offer players a safe and immersive betting experience:
"We are thrilled to fully activate our partnership with Fubo, providing Jets fans access to the Fubo sports betting experience on the app and in the Fubo Sportsbook Lounge as we kick off the 2022 Jets season. With the official launch of Fubo Sportsbook in New Jersey, the Fubo Lounge and Fubo's wagering app will provide an opportunity for our fans to responsibly gamble on sporting events from one of the best experiential settings in the NFL."
Esports Entertainment Group (EEG) Debuted NJ Betting Platform in April 2022
In other recent New Jersey betting news, in April 2022, the esports and online gambling company Esports Entertainment Group (EEG) announced that it was finally ready to launch its VIE.gg esports betting platform in New Jersey.
The news made it the first operator to be awarded the right to launch full esports betting operations in the Garden State. Its VIE.gg platform made its subsequent debut on Monday, April 4th, 2022, after completing a successful "soft play" trial phase enforced by the New Jersey's Division of Gaming Enforcement – much like Fubo Sportsbook just did.
Grant Johnson, the CEO of Esports Entertainment Group, claimed that the provider was pleased with the soft trial period, before going on to note just how important esports is set to become for the United States gambling market:
"We are pleased with the completion of the soft play period, which is a testament to all the hard work by our team over the past year. As the first licensed esports-focused betting site in North America, we're thrilled to fully launch the VIE.gg platform in New Jersey, one of the largest and most promising jurisdictions for sports wagering in the country."– Grant Johnson, CEO, Esports Entertainment Group (EEG), Press Release
Betway Joined Forces with New Jersey Devils in November 2021
And all the way back in November 2021, Super Group-owned online gambling provider Betway came out and revealed that it had just recently signed a multi-year partnership deal with the National Hockey League (NHL) team the New Jersey Devils.
Betway logos and branding now enjoy prominent TV-visible signage throughout the Devils' Prudential Center home arena, along with presence on the dasherboard, in the Zamboni tunnel and in-bowl staircase branding, as well as in-bowl LED ring and scoreboard advertising.
CEO of Betway Anthony Werkman sees this new visibility as being a huge boost to the operator's footing in the burgeoning US sports betting scene:
"We're very excited to be adding the New Jersey Devils to our existing North American sports sponsorship portfolio. Our partnership with the Devils will give us great exposure via the extensive list of marketing rights, which will enable us to showcase our products to customers in New Jersey."
Have you enjoyed this article? Then share it with your friends.
Share on Pinterest