Twenty football clubs in the UK have penned a joint letter to the government, calling for an end to all gambling advertising in football. In collaboration with charity The Big Step, the football clubs have argued that gambling is having a negative impact on fans. They say that the sport does not need to be financially reliant on partnerships with betting firms, and that alternative sponsorships can be sourced.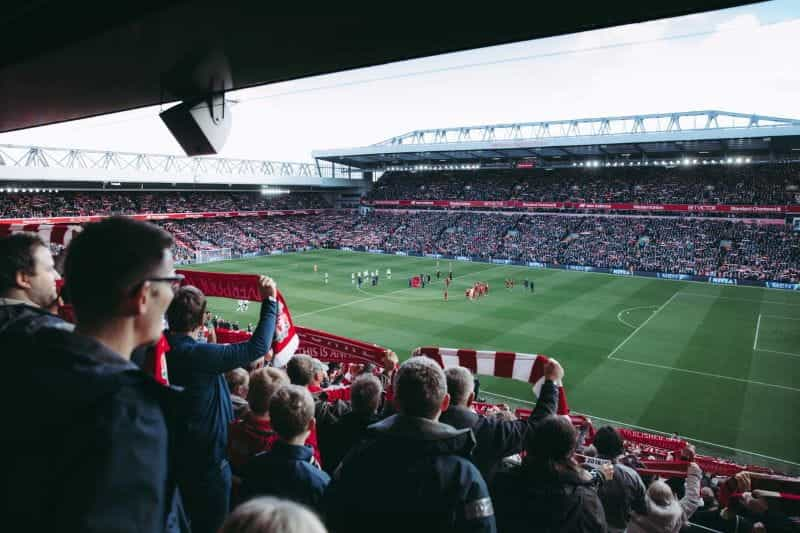 Call For Government Action
The Big Step has submitted an open letter to the government, urging them to take action on the level of gambling ads and sponsorships in football. The letter has been signed by directors and executives from twenty English football clubs. None of the EFL and non-league clubs that have backed the letter are currently affiliated with betting partners.
The football clubs have strongly rejected the notion that football is dependent on revenues generated by gambling advertising. The clubs, which include Bolton Wanderers, Tranmere Rovers and Luton Town, are calling on the government to take action beyond banning shirt sponsorship.
The open letter has been directed to the Department for Digital, Culture, Media and Sport, which is responsible for overseeing the UK's gambling legislation. It is currently in the midst of a review of the 2005 Gambling Act, which it is seeking to modernize.
The Gambling Act is widely accepted to be antiquated and no longer fit for purpose, as it was passed long before online gambling became the multi-billion industry it is today. The results of the review are expected to be announced soon, and could include a range of curbs. A ban on gambling firms sponsoring football club shirts is understood to be a likely addition to the new rules.
Nine out of twenty Premier League clubs have betting sponsors on the fronts of their shirts, with further clubs featuring gambling sponsorship on shirt sleeves. Overall, every team in the Premier League bar one has a working relationship with a gambling company.
Some are concerned that football clubs have become too reliant on these lucrative sponsorships. In particular, smaller clubs that are still grappling with the aftermath of the pandemic could struggle to stay afloat without these partnerships. However, the twenty football clubs that have signed The Big Step's letter have strongly rejected that idea.
Social Responsibility
In the open letter, the owners, directors and executives of the football clubs cite the growth of gambling sponsorships and advertising in football as harmful for fans. The twenty clubs have officially backed The Big Step's campaign to "kick gambling advertising out of football".
The letter continues, stating that the clubs have a social and ethical responsibility to their young fans, which is not compatible with the 400 suicides linked with betting in England every year. The campaigners are urging the government to do more to sever the ties between football and gambling than ban shirt sponsors.
A voluntary whistle-to-whistle ban was introduced in 2019, stopping betting ads in live televised games. However, the campaigners say that this has been largely ineffective, as it is still virtually impossible to watch a football league game without seeing gambling adverts. Stadium cladding, LED screens and player shirts are all emblazoned with betting branding and logos.
One Premier League game was found to contain 700 of these adverts. The letter says that the public and players are on side when it comes to cutting gambling partnerships. The main barrier to doing so is the financial impact on clubs, which it believes has been overstated.
The twenty supporting clubs are proof that partnerships with the gambling industry and not necessary for football's survival. They have sourced other forms of sponsorship and have even gained partnerships as a result of their socially responsible stance. In the Scottish Premier League, Hearts have managed to avoid taking gambling sponsorships, and say that it has been fairly easy to find alternatives.
A report commissioned by the Peers for Gambling Reform supports The Big Step's argument, as it found that a ban on gambling sponsorships in football would cause revenues to fall by just 2.5%. For campaigners, that is a small price worth paying.
Combatting Gambling Harms
According to the letter's authors, funding football through gambling ads is neither sustainable nor fair. The gambling harms charity has called on the government to introduce a rights levy, to force the betting industry to contribute to the sport that it generates billions from.
The charity is not alone in its mission to boot gambling out of Britain's best-loved sport. Representatives from football recently met with members of the All-Party Parliamentary Group on Gambling Related Harm to discuss future actions. Ultimately, the campaigners want to see a world in which young football fans can go and watch their favorite clubs play in stadiums free of gambling advertising, and with no inducement to gamble.
The Big Step's campaign is part of Gambling with Lives, a charity launched by the families and friends of young people that have taken their own lives due to gambling harms. The campaign also runs Football Supporters Against Gambling Adverts, a platform that provides supporters groups the opportunity to discuss issues around gambling in football.
The Big Step has partnered with Lewes FC and Tranmere Rovers to spread its message, and has plans to partner with more clubs in the coming year. Players from Lewes FC wear shirts featuring the Gambling with Lives logo, and goalkeeper Lewis Carey has spoken out about his own battle with gambling addiction.
The twenty clubs that signed the open letter are Luton Town FC, Glasgow City FC, Bolton Wanderers FC, Tranmere Rovers FC, Forest Green Rovers FC, Drogheda United FC, Chippenham Town FC, Dulwich Hamlet FC, Billericay Town FC, Lewes FC, Clapton Community FC, Seaford Town FC, Newhaven FC, Headingley AFC, Gretna Green FC, Bonnyrigg Rose Athletic FC, Wyndham Athletic FC, Ipswich Wanderers FC, Estudiantes FC and Darlington Railway Athletic FC.
Have you enjoyed this article? Then share it with your friends.
Share on Pinterest