French lottery and gambling operator FDJ Group have added a third major partnership this year to their portfolio following an agreement with the Ligue 1's reigning champions and global footballing brand Paris Saint-Germain, until the end of the 2025 season. The partnership was made through FDJ's betting brands, ParionsSport en ligne and ParionsSport point de vente.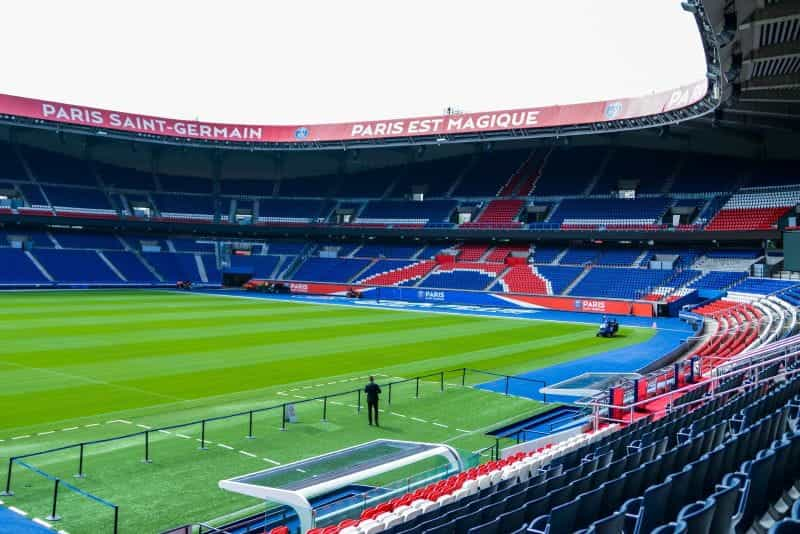 The ParionSport brands are also associated with the French Rugby Federation, through a deal that was closed in February, and with another major Ligue 1 club in Olympique de Marseille, whose existing partnership with ParionSport was extended till 2025, days after the Paris Saint-Germain deal announcement.
Although those are considerable deals on their own, this partnership with Paris Saint-Germain will provide FDJ visibility on a global scale, given that Paris Saint-Germain is one of the richest clubs in the world and employs three of football's biggest names in Kylian Mbappe, Lionel Messi, and Neymar Jr. The two FDJ brands will be visible as 'premium partners' across the club's various online and offline digital avenues throughout the course of this partnership.
Details of FDJ's deal with Paris Saint-Germain
Both ParionsSport en ligne and ParionsSport point de vente will have significant coverage on Paris Saint-Germain properties, including at the Parc des Princes stadium where the teams plays all home games. Paris Saint-Germain's apps and websites will also have the two ParionsSport brands listed as partners, and the en ligne brand will promote exclusive bets involving Paris Saint-Germain on their sportsbook's social media handles. The point de vente – which translates to point of sale – brand will use its network of over 28,000 partners across France to offer bets, including from the stadium and its vicinity for selected matches.
In the larger picture, Paris Saint-Germain will involve themselves in the FDJ Group's various endeavors to promote responsible and safe gambling as the country's largest operator in the space. No football tournaments or matches receive as many bets as those involving Paris Saint-Germain; Marc Armstrong, Chief Partnerships Officer of Paris Saint-Germain, suggested that this partnership with FDJ would help them promote 'ethical and responsible' betting.
"We are delighted to welcome Française des Jeux into the Paris Saint-Germain family. FDJ is a major player in the sports betting industry. We share their ambition to perform at the top level and are both highly committed to social responsibility. Together, we will treat our fans to ever more innovative experiences while ensuring that we promote ethical and responsible sports betting."
Paris Saint-Germain are unparalleled in France
In the 2021-22 season, Paris Saint-Germain won the Ligue 1 title to equal AS Saint-Etienne's 10 titles and become the joint-most successful team in the upper division of French football, which began in 1930. An important piece of context here is that Paris Saint-Germain weren't themselves formed until 1970, which was 40 years after the league itself began. This supreme rise in performance has almost entirely been fueled by the club's takeover at the hands of Qatar Sports Investment (QSi) – which is affiliated with the Qatari state – in 2011. The purchase put Paris Saint-Germain's finances several notches above any other club in the country, allowing them to sign global superstars of the kind mentioned earlier in this piece; they have since won eight of their 10 Ligue 1 titles.
As such, getting on one of world sport's premium online destinations should provide big opportunities for the FDJ Group, who are themselves one of France's biggest brands in the gambling and lottery scene. Ahead of the 2022-23 season, Paris Saint-Germain have unveiled that Qatar Airways will be the primary jersey sponsor on the jerseys that are made by Nike – a solid measure of the club's sphere of influence in modern sport. Richard Courtois, CEO of the Sports Betting Unit for the FDJ group, said this association would strengthen their foothold in French sports.
"We are delighted about this first partnership with Paris-Saint-Germain. We are proud to team up with such a popular and successful club. This long-term partnership strengthens our position as a major stakeholder in sports betting in France and will enable us to share exclusive experiences with the club's fans. We will activate this partnership responsibly and enthusiastically in order to reach the whole PSG and betting community."
Have you enjoyed this article? Then share it with your friends.
Share on Pinterest