The 2022 Eurovision Song Contest is just six weeks away. As defending champions, Italy plays host to the competition. Turin's Pala Alpitour, the largest indoor sporting arena in Italy, is the chosen venue.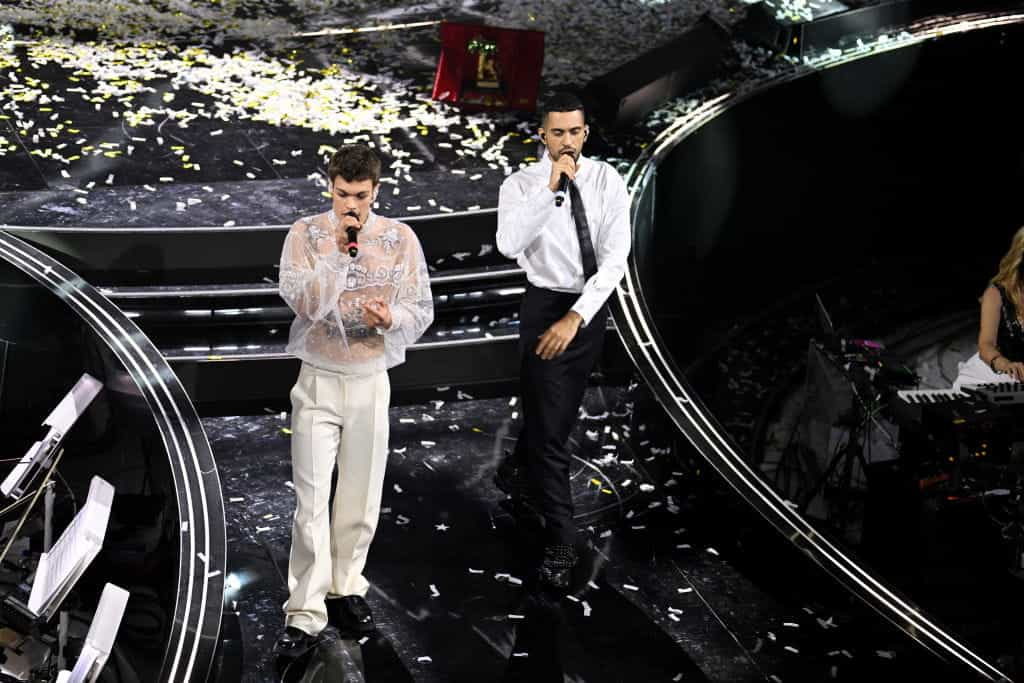 Italy is just 7/2 to retain its Eurovision crown. The country's 2022 song, Brividi is a duet by singers Mahmood and Blanco. Their ballad won the Sanremo Music Festival at the beginning of February. It is a competition that doubles as the Italian Eurovision qualifier.
Italians are fanatical about Eurovision and, on average, gamble more on the show than any other nation. This does go some way towards explaining Italy's short odds.
But Brividi, a word that translates into 'Shivers', is a big seller. 300,000 sales in Italy took the song to the top of the country's charts. The song also went to number one in Switzerland and reached number three in Lithuania.
Sweden Hold On to the Best Eurovision Record
Sweden has an outstanding record in the Eurovision Song Contest. The nation has won the competition six times – most recently in 2015 – and has finished in the top three on seven other occasions.
The Scandinavian country rarely brings a poor song to the party. During the past ten years, they have failed to finish outside the top seven just twice.
Hold Me Closer, performed by 30-year-old Cornelia Jakobs, won Sweden's qualifying competition, Melodifestivalen.
Unlike the Italian entry, this song is performed in English and has a clap-along factor that Eurovision audiences often like. In a normal year, particularly at the 5/1 currently on offer, this would be a good bet.
Russia Banished as Ukraine Smashed in the Betting
But 2022 is no normal year. Russia's invasion of Ukraine has produced outrage and an outpouring of sympathy for the besieged country and its people.
Consequently, Russia has been banished from this year's Eurovision and punters have pounced on Ukraine to win the contest.
Bookmakers have slashed the odds of a Ukrainian victory during the past month. Stefania, performed by folk-rap group Kalush Orchestra, is now the even-money Eurovision favorite.
The Crimean Reminder
Ukraine's official Eurovision entry was not the song initially selected. It was Alina Pash who won the original Ukrainian selection show.
However, it later transpired the artist had breached a Eurovision rule introduced in 2020 – that bars artists who have performed in Russia since 2014 or have entered Crimea in violation of the legislation of Ukraine.
This serves as a reminder of the Eurovision Broadcast Union's feelings towards Russia. It is an emotion shared by viewers and voters and is best demonstrated by the success of the Ukrainian Eurovision entry in 2016.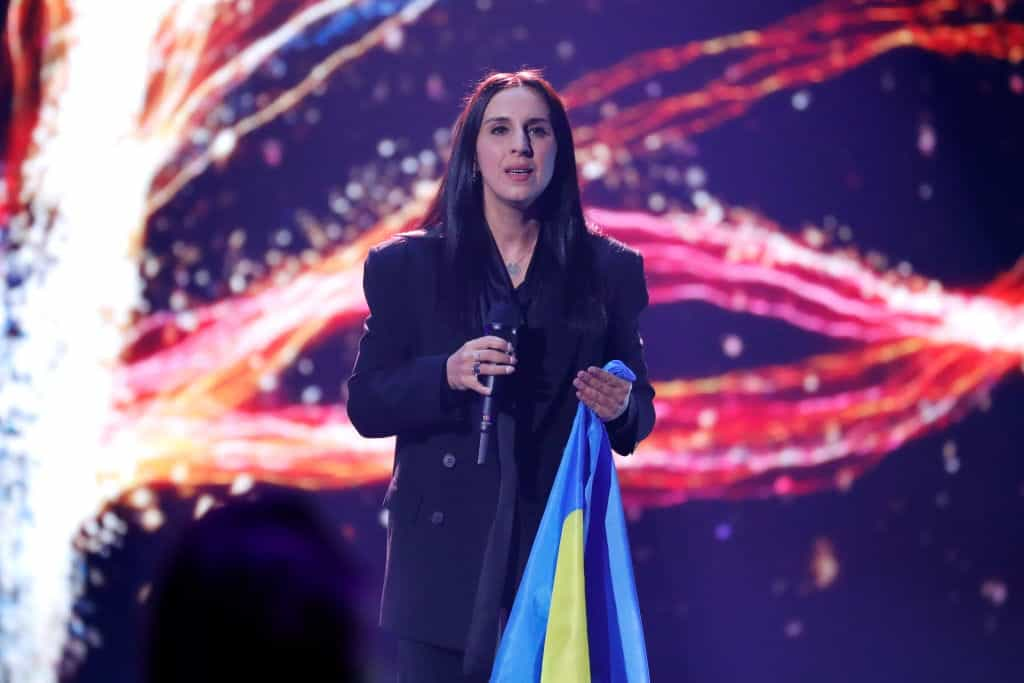 That year the winning song, 1944, was performed by Jamala in Crimean Tatar. Its lyrics highlighted the deportation of the Crimean Tatars, during World War Two, by the Soviet Union at the hands of Stalin because of their alleged collaboration with the Nazis.
It was a political hot potato that took a clever swipe at Russia for that country's annexation of the Crimean Peninsula in 2014.
Fighting on Two Fronts
Undeniably, when compared to previous, past and subsequent winners, 1944 was a relatively weak song.
But, with the televoters from 40 of 41 voting nations giving the tune a points award, it defied big ante-post odds to win.
Eight years later, is history about to repeat itself? Stefania – a Moroccan-style rap song with plenty of flutes – could be the biggest certainty since Emma Raducanu converted her US Open victory into a Sports Personality of the Year award.
However, in recent weeks Eurovision fan sites have picked up on reports that group member MC Kilimmen is serving in the Ukrainian Territorial Defense in Kyiv.
Similarly, Oleh Psiuk the band's frontman, leads a 30-strong volunteer group supplying medicines and helping people flee the war from his home city of Kalush.
Travel Concerns
The big question would appear to be, will the members of Kalush Orchestra be able to make the trip to Turin to perform at the 2022 Eurovision?
It seems unlikely. The Ukrainian government has ordered all men under the age of sixty to stay in Ukraine and to join the fight where necessary.
"I just don't know how that will go at the moment," said singer Oleh Psiuk in an interview with a Dutch news website on Monday. "We are really hopeful that it will work. Then we leave briefly and we come back immediately."
Betting Uncertainties
This potential no-show is something online bookmakers have considered. Ladbrokes rules clearly state: 'Bets on countries that subsequently withdraw from the competition will be deemed as losing selections.'
But, when contacted by Online-Casinos.com, Barry Orr spokesman for Betfair Casino and Betfair Sportsbook declared: "Nothing is set in stone but considering the circumstances, I'd imagine that our sportsbook could void all win bets placed on Ukraine should they not take part in the competition."
Chad Yeomans from another hybrid online casino and sportsbook, Betway, told Online-Casinos.com: "We haven't offered [Eurovision] prices at all this year. We feel it's best not to price something up that could be so heavily affected by the political situation happening right now."
Sweden Is a Safer Play
Yeomans added, "to give a personal opinion, I think that if Ukraine doesn't end up taking part, Cornelia Jakobs for Sweden is definitely the one I'd want to be on should it come down to the actual songs."
Backing Sweden in Eurovision 2022 at the current 5/1 may not be such a foolish ploy. While the public votes will surely go the way of Ukraine, they will only count for half of the final scores.
Will the judges be as sympathetic to the war-torn country as the phone voters? More importantly, will the Ukrainian artists be able to make their way to Italy in early May? If they cannot, Sweden's price will shrink dramatically.
Have you enjoyed this article? Then share it with your friends.
Share on Pinterest