Flutter Entertainment-owned brands PokerStars and FanDuel have struck a partnership with Maple Leaf Sports and Entertainment (MLSE), which owns Toronto's National Basketball Association (NBA) and National Hockey League (NHL) teams. FanDuel's sportsbook will become the official sports betting partner of MLSE, while Pokerstars will act as its official gaming partner, both offering Ontario players various entertainment options.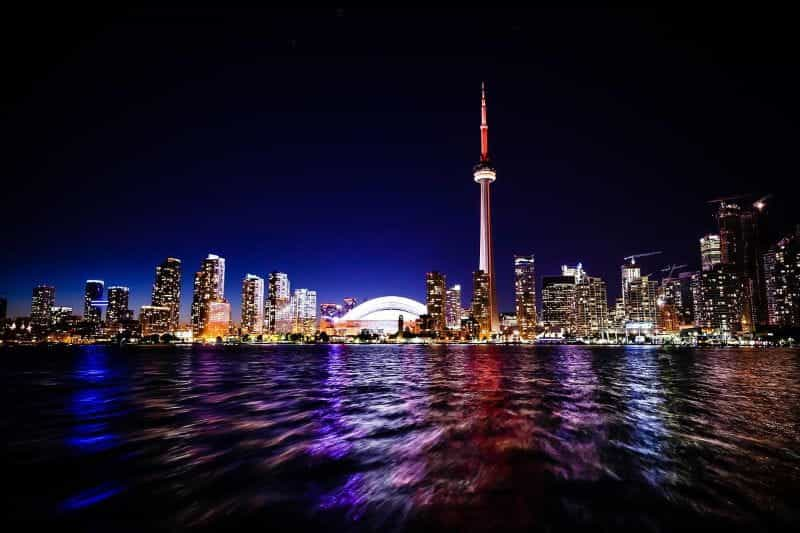 FanDuel Withdrew its Fantasy Product in Ontario in March
FanDuel and PokerStars, which are both owned by Flutter Entertainment, have announced that they have entered into a partnership with Maple Leaf Sports and Entertainment (MLSE), which is the owner of Toronto's National Basketball Association (NBA) and National Hockey League (NHL) teams.
As part of the deal, FanDuel's sportsbook will take on the role of an official sports betting partner of MLSE, while Pokerstars will serve as its official gaming partner. Players in Ontario will be able to enjoy a slew of entertainment options as a result of the partnership, including the likes of sports, poker and casino gaming.
Furthermore, FanDuel's sportsbook, PokerStars and Pokerstars Casino will also all gain the right to use MLSE branding in advertising and marketing. Finally, both operators will be featured prominently during Toronto Maple Leafs and Toronto Raptors games.
Earlier this year, FanDuel, as well as other operators such as Bet365 and Unibet, was lucky enough to receive a license to operate in the Canadian province of Ontario before it launched its regulated online gambling market at the start of April 2022.
Due to Ontario's numerous regulations for licensees, FanDuel was forced to withdraw its daily fantasy product from Ontario in March 2022. While FanDuel's sportsbook still remains active in the province, PokerStars must keep waiting to be certified by the Alcohol and Gaming Commission of Ontario, which regulates the province's online gaming market, before it is able to launch its betting product.
FanDuel and PokerStars Can Also Pen Marketing Integration Deals
On the occasion of FanDuel and PokerStars' partnership with Toronto's NBA and NHL teams, general manager over at FanDuel Canada, Dale Hooper, said the operator wanted to partner with highly recognizable franchises when bringing sports betting to Ontario players:
"The Maple Leafs, Raptors and Toronto FC are pioneering franchises and major pillars in Canadian sports culture. As we bring FanDuel to Ontario, we want to collaborate with globally recognized enterprises like MLSE to bring unique content experiences to some of Canada's most dedicated sports fans."– Dale Hooper, General Manager, FanDuel Canada
Another feature of the partnership is the ability for FanDuel and Pokerstars to score marketing integration deals with MLSE teams, including the likes of Toronto FC, the Toronto Argonauts and the Toronto Marlies.
Tom Warren, who is PokerStars' managing director, said the operator has major plans for the province, and that its recent partnership with MLSE enables it to deliver these plans:
"We have epic plans for our community in Canada, and are excitedly looking forward to creating some incredible experiences in our birth country, when we launch very soon. Partnering with MLSE gives us the opportunity to reach passionate fans across Ontario with a wide remit of poker and casino, heighten experiences wherever we can, and be a part of some major winning moments."– Tom Warren, Managing Director, PokerStars
For its part, Jordan Vader, Senior Vice President of Global Partnerships at Maple Leaf Sports and Entertainment (MLSE), said the franchise operator was excited to be joining forces together with Flutter Entertainment ahead of the iGaming market launches in Ontario:
"We are thrilled to partner with Flutter Entertainment, a global leader and one of the most trusted operators in the sports betting industry. As the Online Gaming markets open in Ontario, we have worked hard to find partners who aligned with both our vision for innovation, and our values including a shared commitment to responsible gaming. We look forward to working with Flutter and providing a platform for them to engage with the millions of 19+ Ontario residents who are fans of our teams."
FanDuel Partnered with Chicago's United Center in February 2022
Back in February 2022, the FanDuel Group revealed plans to open a brand new retail sportsbook at the United Center located in Chicago, Illinois – home of National Basketball Association (NBA) team the Chicago Bulls and National Hockey League (NHL) franchise the Chicago Blackhawks.
The scope of the project is ambitious – it is expected to cover two floors, allowing fans who come to the venue to attend a sports game to place a wide range of bets across a host of sports events and contests.
FanDuel already has somewhat of an established presence in the city of Chicago, with partnerships in place with both the Chicago Bulls and Chicago Blackhawks. While the operator awaits regulatory approval, United Center and FanDuel will work together to construct a non-wagering space next to the main atrium.
Joint executive vice president and chief executive of the venue, Howard Pizer, highlighted FanDuel's leading position in the industry:
"As an industry leader in sports betting with a large and loyal existing customer base, FanDuel has a proven track record of innovation and excellence making them the perfect partner in developing the sportsbook at the United Center. It is designed to give sports fans a brand new, fully immersive sportsbook lounge experience unlike any other."
FanDuel Appointed First Canadian GM in October 2021
FanDuel's expansion into Ontario's nascent iGaming should come as little surprise seeing as the operator appointed its first-ever general manager for the burgeoning Canadian betting market back in October 2021.
Dale Hooper is now in charge of developing and implementing the provider's long-term strategy in Canada, having previously spent time at multinational professional services network Deloitte, where he focused on Canada's legal cannabis industry.
Hooper is excited to be joining FanDuel at such a significant time for Canada's legal betting industry:
"It is an incredible time to be a part of the growing sports gaming industry, and I look forward to joining Amy and the team as we bring the #1 sportsbook to Canada. I am proud to be joining the industry leader at such a momentous time."
Have you enjoyed this article? Then share it with your friends.
Share on Pinterest