FanDuel Group has finalized a multi-year partnership renewal to become the Official Sports Betting Partner of MLB's New York Yankees. Under the terms of the agreement, FanDuel will be allowed the use of New York Yankees' branding. It will also have premium VIP hospitality accommodations at Yankee Stadium along with integrated FanDuel signage.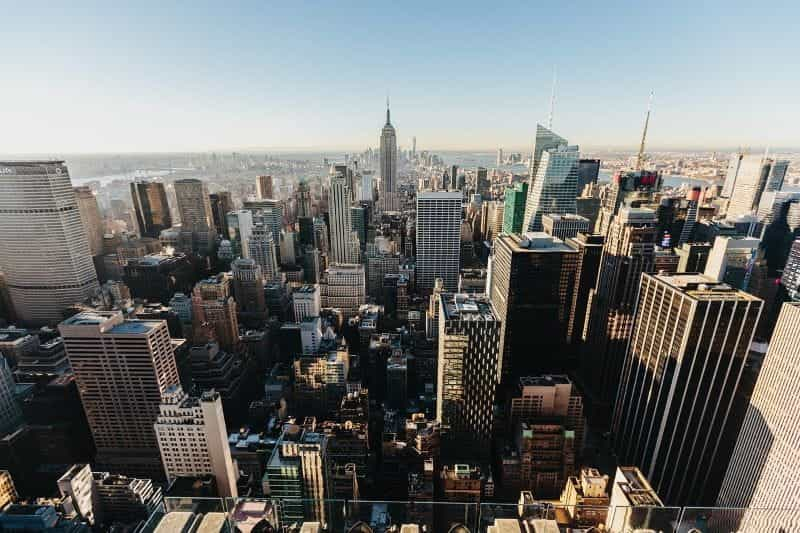 FanDuel To Receive Signage Displays During Television Broadcasts
The highly popular sports betting operator FanDuel Group has just announced a multi-year partnership renewal to become the Official Sports Betting Partner of Major League Baseball's (MLB) New York Yankees. FanDuel is one of the several licensed mobile sports betting operators which has been offering legal sports betting in New York since January 2022.
The details of the exclusive agreement between FanDuel and the New York Yankees will see the operator gaining the unique privilege of using New York Yankees branding in its products.
Furthermore, FanDuel will now enjoy premium VIP hospitality accommodations at Yankee Stadium along with, most importantly, integrated FanDuel signage in right-field and rotational signage behind home plate during television broadcasts – something which is sure to be of major use to the sports betting operator's presence in a somewhat crowded market.
Yankee Stadium Presence Likely to Strengthen FanDuel's Presence in Tri-State Area
To mark the occasion of FanDuel extending its partnership with the New York Yankees, thereby becoming its official sports betting partner in the process, Mike Raffensperger, CMO of FanDuel Group, touted the team's globally famous brand, as well as its deeply passionate fanbase:
"There is no more globally recognized sports brand than the New York Yankees, and as a New York-based company we're delighted to remain partners with our hometown team. One of our company values is to be absurdly fan-focused and there is no fanbase more passionate about their team than Yankees fans which makes this a natural fit."– Mike Raffensperger, CMO, FanDuel Group, Press Release
As for the Yankees, Michael J. Tusiani, who is the team's Senior Vice President in Partnerships, said the team was pleased to be prolonging the two's partnership, while also believing their relationship will help FanDuel continue to grow its presence in the Tri-State area of New York, New Jersey, and Connecticut:
"We are very excited to be continuing our relationship with FanDuel—our Partner since 2020. We hope that FanDuel's Yankee Stadium presence and customer engagement will continue to strengthen its brand as a sports betting operator within the tri-state area."
For those not yet fully aware, FanDuel Group is a leading sports-tech entertainment company focused on changing the way sports fans engage with their favorite sports, teams, and leagues. Its portfolio consists of leading brands across gaming, sports betting, daily fantasy sports, advance-deposit wagering, and TV and media.
The sports betting operator is headquartered in New York but also holds offices in California, New Jersey, Florida, Oregon, Georgia, and Scotland. FanDuel Group is owned by Flutter Entertainment plc, a leading international sports betting and gaming operator, trading publicly on the FTSE 100 index of the London Stock Exchange.
Operator Partnered With Toronto NBA and NHL Teams in April 2022
FanDuel isn't only aiming to expand its presence in the United States, however, having signed a partnership in April 2022 with Maple Leaf Sports and Entertainment (MLSE) – owner of Toronto's National Basketball Association (NBA) and National Hockey League (NHL) teams.
Much like with the New York Yankees, FanDuel's sportsbook will take on the role of an official sports betting partner of MLSE as a result of the partnership. FanDuel's sportsbook, as well as its PokerStars and Pokerstars Casino brands, will also all gain the right to use MLSE branding in advertising and marketing.
Along with other sports betting operators such as Bet365 and Unibet, FanDuel received its license to operate in the Canadian province of Ontario in March 2022. However, due to Ontario's many regulations for licensees, it was forced to take down its daily fantasy sports product in the province.
General manager at FanDuel Canada, Dale Hooper, explained that the operator was eyeing highly recognizable franchises to partner together with when bringing sports betting to Ontario players:
"The Maple Leafs, Raptors and Toronto FC are pioneering franchises and major pillars in Canadian sports culture. As we bring FanDuel to Ontario, we want to collaborate with globally recognized enterprises like MLSE to bring unique content experiences to some of Canada's most dedicated sports fans."– Dale Hooper, General Manager, FanDuel Canada, Press Release
FanDuel Partnered With Chicago's United Center in February 2022
In February 2022, FanDuel revealed its plans to open a state of the art retail sportsbook at the United Center in Chicago, Illinois. The venue is currently home to the National Basketball Association team the Chicago Bulls and National Hockey League franchise the Chicago Blackhawks.
Pending regulatory approval, FanDuel's sportsbook will likely span over two floors and will allow fans who patronize the venue to place a wide range of bets on a host of sports events and contests.
United Center's joint executive vice president and chief executive, Howard Pizer, boasted the operator's leading position in the sports betting industry in its ability to provide an immersive betting experience for sports fans:
"As an industry leader in sports betting with a large and loyal existing customer base, FanDuel has a proven track record of innovation and excellence making them the perfect partner in developing the sportsbook at the United Center. It is designed to give sports fans a brand new, fully immersive sportsbook lounge experience unlike any other."
Have you enjoyed this article? Then share it with your friends.
Share on Pinterest