Malta-based iGaming platform provider EveryMatrix has officially secured licensing in the US state of West Virginia. It is one of many states the business has applied for licensing in, as more and more states legalize online betting and sports betting. The operator announced its intention to seek a license in West Virginia in January 2021.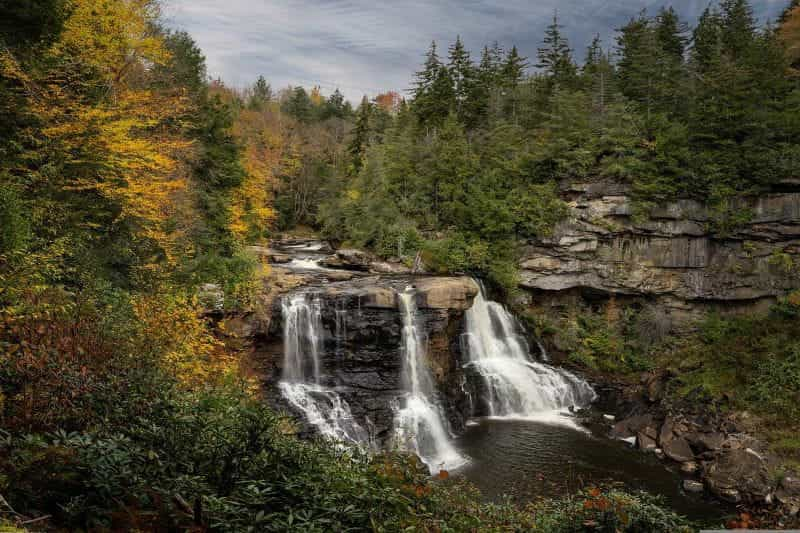 EveryMatrix Will Distribute Content by Armadillo Studios and Spearhead Studios
The Malta-based iGaming platform supplier EveryMatrix has revealed that the company has finally secured official licensing in West Virginia. It is one of many licenses the business has applied for as of late in states that have legalized online betting and sports betting markets. The supplier's efforts are clearly beginning to pay off.
EveryMatrix was granted a license to supply the state with its gaming products upon approved certification, following a successful review of license applications by the West Virginia Lottery Commission.
As for its next immediate moves, the company is currently preparing to go live by establishing hosting facilities and working to get its products certified. It will distribute gaming content from its subsidiary studios Armadillo Studios and Spearhead Studios with the help of an integration carried out by EveryMatrix's Casino Integration Platform, CasinoEngine.
Platform Also Recently Announced New Partnership with IGT
To mark the occasion of EveryMatrix receiving its long-awaited license to operator in the state of West Virginia, Erik Nyman, President of EveryMatrix Americas, touted the supplier's further deals with other major US operators:
"EveryMatrix has filed several licenses in states that have regulated casino and sports, and we are pleased to see these efforts are paying off. Alongside licensing, we also have multiple deals with large U.S. operators that will be ready soon," he added. "It will take a lot of time and dedication to become a leading supplier of turnkey services for gaming in the U.S., but this is another crucial step in that direction."– Erik Nyman, President, EveryMatrix, Press Release
And Nyman wasn't exaggerating about EveryMatrix's ongoing deals with operators in the country, with the company also announcing recently a brand new partnership with International Game Technology (IGT).
The deal will see EveryMatrix offer slots across North America that utilize patented game features within IGT's portfolio and other features of IGT's game patent licensing program, in a move that will certainly help expand EveryMatrix's footprint across the nation.
Nyman once again emphasized how the IGT partnership will help the iGaming supplier deliver more content to its partners in the United States:
"Signing a patent license agreement with IGT was an important milestone in our U.S expansion. Through this agreement, EveryMatrix will have access to IGT's game feature patents, allowing us to distribute our gaming content to partners across North America."
For its part, Stephen Calogero, VP and Deputy General Counsel, Global Gaming and Intellectual Property at IGT, welcomed EveryMatrix to the company's game licensing program:
"We are pleased to add EveryMatrix as a member of the game features licensing program which has fostered unprecedented innovation for game mechanics across the industry."
EveryMatrix Announced Intention to Pursue WV License in January 2022
As previously mentioned, iGaming supplier EveryMatrix first revealed its intention to apply for an operating license in the state of West Virginia back in January 2022, along with the state of Michigan. The company described both locales as "highly attractive" markets for its ventures.
At this point in time, EveryMatrix was only active in the state of New Jersey, while also holding agreements with operators such as Resorts Digital and Kindred Group, though it already chose to clarify that it would certainly be expanding into more states in the near future.
EveryMatrix US president Erik Nyman explained that its applications for licenses in West Virginia and Michigan was in line with its overall growth strategy:
"To support our business advances and multi-state partnerships, we have now filed license applications in West Virginia and Michigan. This follows our clear path and ambition to be live with our technology and products in states that allow for a full casino and sports betting offering. I am very pleased with EveryMatrix's progress in the US and looking ahead to an exciting 2022."
iGaming Supplier Opened First US Game Studio Back in June 2021
Technically, one could say EveryMatrix's first forays into the US gambling market began in June 2021, when it announced that it was opening a mobile gaming development studio in Miami named Armadillo Studios.
The studio was the first of its sort in the United States for EveryMatrix, tasked with developing online casino games for the provider with insight into US player behavior and gaming logic.
The studio is run by two EveryMatrix executives: chief executive officer Razvan Haiduc and chief operations officer David Stoveld. Haiduc has plenty of experience in the gaming industry, having worked in EveryMatrix's payments division since 2019. Stoveld has experience in various different gaming production companies, such as the renowned Scientific Games, as well as NetEnt and Kalamba Games.
EveryMatrix CEO Ebbe Groes was already optimistic at this stage that the supplier has the potential to become a global leader:
"We're more than happy to contribute to U.S. gaming culture with a wide portfolio of casino games which will be managed entirely by our team in Miami. Having Razvan and Dave in the studio's management team brings us confidence that we can be a leading casino supplier in the U.S. market by 2023."– Ebbe Groes, CEO, EveryMatrix, Press Release
Have you enjoyed this article? Then share it with your friends.
Share on Pinterest