Global betting and gaming group Entain has been awarded the Advanced Safer Gambling Standard, in recognition of its high player protection standards. It received the award from gambling harms charity GamCare, which works to make gambling safer in the UK. The operator is the largest of its kind to receive the top level of accreditation.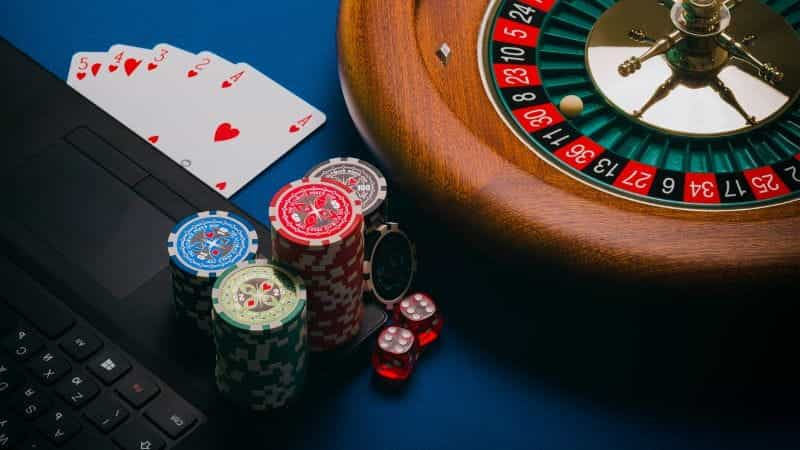 Market Leader
Leading operator Entain is proud to announce that it has been awarded the Advanced Safer Gambling Standard by GamCare. The award acknowledges Entain's high standards when it comes player protections and social responsibility in its UK online and land-based activities.
The Safer Gambling Standard is an independent quality standard designed to assess the effectiveness of measures that businesses put in place to protect customers from gambling harms. Entain is the largest operator to receive the award at its highest level of accreditation.
It received an Advanced Level 3 award for its online activities, and the Advanced Level 2 award for its land-based activities. The award will reinforce Entain's position as an industry leader when it comes to supporting safer gambling and combatting gambling-related harms. Chief Governance Officer at Entain Robert Hoskin was grateful for the award:
" We are proud to be recognized by GamCare and its Safer Gambling Standard in this critically important area of responsible betting and gaming, and in particular with their highest accreditation. Sustainability, and with that – responsibility, is at the heart of our strategy and is fundamental to the way we do business."
Hoskin went on to add that Entain is committed to ensuring that its customers are provided with a safe and trusted environment to play in, be that online or at its retail shops. The operator is motivated to uphold its title as an industry leader and will continue to pursue the highest standards.
Before receiving the award, Entain was assessed in ten different areas and marked against 58 separate criteria. The process included a close analysis of the operator's safer gambling strategy, procedures, policies and controls. Information was gathered through interviews with employees, website reviews and on-site visits.
Social Responsibility
By placing sustainability at the core of its strategy, Entain has been able to establish itself as a market leader when it comes to responsible betting and gaming. Its award-winning Changing for the Bettor safer gambling strategy utilizes a holistic approach to protect customers from gambling harms. It has invested heavily into research, treatment and education to combat and reduce instances of harm.
The operator has effectively harnessed data, technology and evidence-based insights as part of its approach to delivering the most sophisticated player protections. In 2021, Entain launched ARC, its Advanced Responsibility and Care program. Through the use of groundbreaking AI technology, ARC is able to tailor affordability checks and protections to each individual customer in real time.
First trials of ARC in the UK have shown positive results. The program has shown a risk assessment accuracy of more than 80%. Furthermore, a 120% uplift in the use of safer gambling tools by those at greatest risk has been evidenced. Overall, the number of customers increasing their risk levels has fallen by 30%.
Entain has committed to sharing the expertise it has gained through ARC with regulators and other operators worldwide. This spirit of collaboration will help to ensure that standards continue to go up and that betting and gaming fans around the world can continue to benefit from improved player protections.
Entain, formerly known as GVC Holdings, is one of the world's biggest betting and gaming groups. It is listed on the London Stock Exchange and is a constituent of the FTSE 100 Index. Punters will however be more familiar with Entain's brands than its overarching group. It operates such popular brands as Ladbrokes, Coral, BetMGM, bwin, partypoker and Foxy Bingo.
Reducing Gambling Harms
GamCare developed the Safer Gambling Standard as a means to independently assess measures to protect gamblers from harm. The charity is able to rank gambling businesses, providing consumers with a useful tool with which to identify the safest places to gamble. It lists assured businesses on its website by their level of award.
The charity is the UK's leading provider of free information, advice and support for people affected by problem gambling. Its goal is to work alongside the gambling industry to support consumers and bring down rates of gambling-related harm. GamCare is proud to name Entain as the latest addition to its list of assured businesses.
Speaking on behalf of the organization, Head of Industry Standards at GamCare Dan Whitlam praised Entain's remarkable efforts. Whitlam explained that Entain has been recognized with the Advanced level of the award in recognition of the wide range of safer gambling measures it has adopted, which exceed the social responsibility provisions of its license. He went on to add:
"The Safer Gambling Standard is an independent quality standard, which incorporates the experience of our service users, the huge level of collected evidence and industry research across numerous fields and GamCare's many years of experience working across the sector. These safer gambling measures can help protect people from experiencing gambling related harm."
Have you enjoyed this article? Then share it with your friends.
Share on Pinterest