The Dutch Gambling Authority, the Kansspelautoriteit, has said that its policy to crack down on unlicensed gambling operators has worked. The KSA's chairman René Jansen has said in a speech at the Annual Gaming Industry Event the prevalence of illegal online gambling has significantly reduced. This has happened since the executive board's new enforcement policies came into place. He admitted that they had failed in their mission to become a textbook example of how an online gambling market should open up but said he did not think the KSA could have done more. He was critical of some of the operators, however.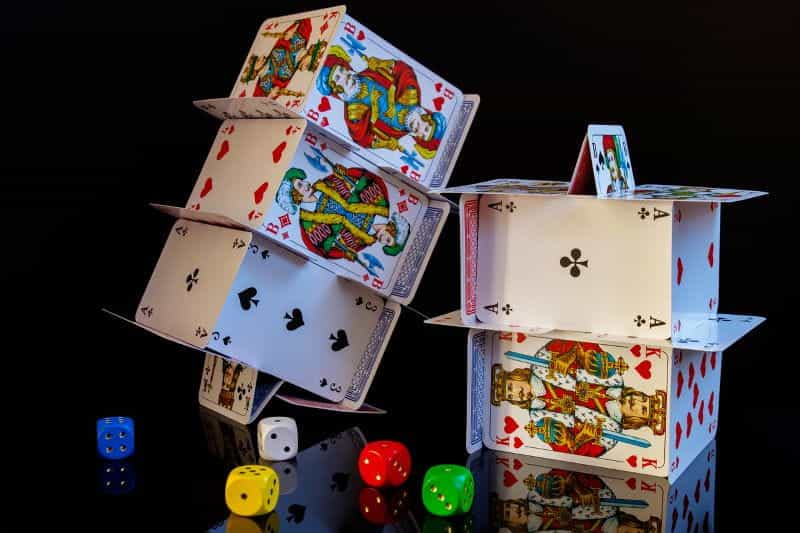 What did Jansen have to say about the gambling market
The Dutch gambling market is being closely watched around the world by other countries and states who are considering opening up regulated markets. In addition, the country is high on the target list for all businesses who have an interest in the igaming and sports betting market. Prior to the opening up of the regulated market, last year several big names had been warned to block Dutch users from accessing their sites if they wanted to get a license in the future. That part of the KSA's strategy appears to have been successful.
Jansen said that investigations had been launched into one hundred and fifty-eight providers who had been operating illegally in the Dutch market. Of these, one hundred and forty-two had now taken measures to mean that players in The Netherlands could no longer access their sites. This means they are no longer accessible from within the country. The remaining sixteen sites will receive follow-up investigations and may find themselves sanctioned in the near future. Since October 1st a large number of providers had discontinued offering their products and games to Dutch players. Jansen said that these sixteen sites that were still under investigation had been told that they would be subjected to penalties and were no longer live.
"That is exactly what we wanted to achieve. The aim of the law, after all, is to take players away from illegal operators and direct or channel them to legal operators. These operators offer a safe environment and – under our supervision – devote enough attention to gambling addiction. In this context, I can also report that in recent months our enforcement department investigated 158 gambling websites as part of our new enforcement policy. These investigations established whether it was possible for players to gamble on those sites from the Netherlands. I am pleased to say that follow-up investigations are only being carried out in 16 of those cases. The remaining 142 websites have discontinued their activities in the Netherlands. All of this is to say that, equally, things are going very well."– René Jansen, Chairman, KSA, KSA website
Frustration with operators
While Jansen said that the enforcement was working, he also expressed frustration that the industry itself was still not exercising as much control as had been hoped. One area he drew attention to was the use of social media by the operators enticing gamblers to place 'another' bet. He said that the purpose of advertising had meant to be to encourage people to move across to the regulated legal sites. He said the law did not prohibit the amount of advertising but did focus on content and time slots when companies can and cannot advertise.
"We intervened when an operator advertised odds on the website of the Eredivisie – the Dutch Premier League. We warned one operator to stop advertising on Twitter during a football match. The operator in question had been enthusiastically tweeting about the score in the hope of encouraging players to place new bets, which is prohibited as it encourages impulsive gambling. We reprimanded another operator who had been posting betting odds on a football news site, where clicking on certain odds would inadvertently redirect a visitor to the gambling website. This is similarly prohibited: advertising must be recognisable"– René Jansen, Chairman, KSA, KSA website
He also said that the KSA is in the process of reviewing another thirty license applications which have flooded in after the country's initial cooling-off period expired on April 1st. One company who must be hoping that they will get one of the new licenses soon will be Kindred who announced that they had seen a drop in revenue in Quarter One following their withdrawal from the Dutch market last year.
How have Kindred been affected?
The operator saw its revenue fall by 30% for the first quarter of the year compared to the same trading period in the previous year. The £105 million drop to £247m was attributed to their decision to withdraw from the Netherlands.
Kindred is one of the operators that had agreed to block all Dutch customers from October 1st, 2021, so that it can receive a gaming license in the current round. They were not the only big name to make this decision which saw Betsson, Casumo, Entain, and LeoVegas do the same.
Kindred Group has online business operations across Europe, the USA, and Australia. They have over thirty million customers across nine brands. It aims to provide great entertainment in a safe, fair, and sustainable environment. The company employs around 2,000 people and is listed on the Nasdaq Stockholm Large Cap. They are a member of the European Gaming and Betting Association and are the founding member of the Betting Integrity Association.
Originally, when they did not get a license in the first tranche, their Chief Executive Officer, Henrik Tjarnstrom had said that he did not think it was necessary to block Dutch customers as long it did not target them. However, they then requested clarification and announced that all its sites would remain closed to players from the Netherlands while it is awaiting an operating license.
When it announced that it was making a full withdrawal, Kindred advised that it expected the move to cost the company £12 million a month in earnings before interest, tax, depreciation, and amortization.
Have you enjoyed this article? Then share it with your friends.
Share on Pinterest