Sports entertainment platform DAZN has debuted its new betting product in the UK. A beta version of the offering will be piloted ahead of its expansion into international markets later this year. The launch of a DAZN betting product has long been awaited, as the entertainment platform has recruited a significant number of gambling industry veterans, not least its CEO Shay Segev.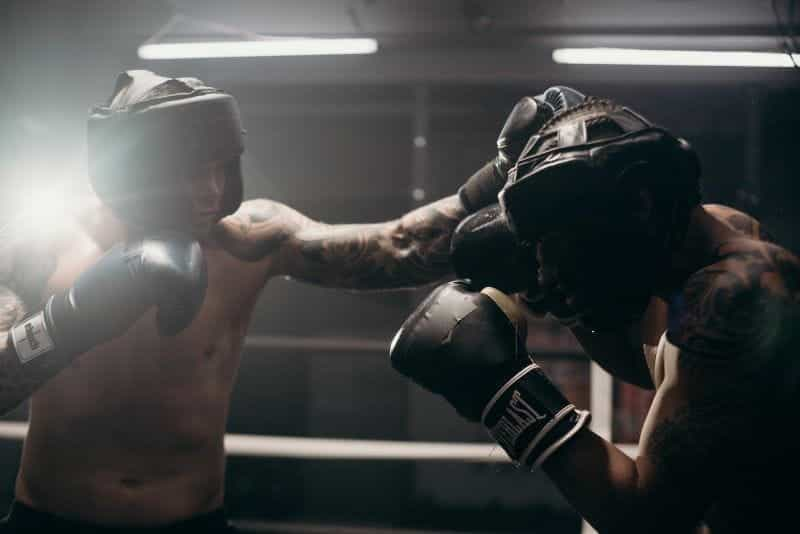 New Betting Platform
Over-the-top streaming platform DAZN has announced the launch of its new betting product to customers in the UK. The United Kingdom is the first market to be offered DAZN Bet, where the beta product will be piloted. DAZN will monitor its performance as it prepares to roll out the new product in further markets, which are to include Spain and Ontario, Canada.
DAZN has long been keen to enter into the sports betting market, and the launch of DAZN Bet marks a pivotal point for company. The streaming platform aims to become a "one-stop shop", offering sports fans everything that they want in one convenient package.
In a press release, the broadcaster stated that DAZN Bet seeks to invigorate the casual betting market by offering a more sociable, recreational and relevant experience for sports fans. Consumers in the UK can already head over to DAZN Bet's new site, where they can create accounts and place their wagers.
Those residing outside of the UK can also head over to the website to stay up to date with news on when the product will be launched in their country. The broadcaster claims that soon its customers will not only be able to watch live and on-demand sport, but read and listen about sport, place bets, and buy NFTs, tickets and merchandise.
DAZN Bet is the result of a strategic partnership with DAZN. CEO of DAZN Bet, Mark Kemp, was delighted to unveil the new betting platform to sports fans in the UK. He has high hopes for the product, which he thinks will elevate DAZN above the competition. Kemp stated:
"Today's launch is only stage one. We are on a mission to create a richer product that is integrated into DAZN's sports streaming service, where possible, providing sports fans with something much more immersive and interactive than what is currently available. It is a journey, and we begin it today."
International User Base
Since its launch in 2016, DAZN rapidly established itself as an innovative and exciting sports broadcaster. By 2018, the company was estimated to be worth £3 billion and was hailed as a tech unicorn. Unlike traditional TV broadcasters, DAZN brands itself as an over-the-top streaming service. This means that sports fans can view its content directly via the internet.
DAZN now streams live and on-demand content to viewers in more than 200 countries and territories. The service holds domestic broadcasting rights for top professional football leagues, including Spain's La Liga, Germany's Bundesliga, Italy's Serie A and Japan's J League. In the UK, the platform is perhaps best known for its boxing coverage. It has partnered with Matchroom, Anthony Joshua and Golden Boy.
DAZN has been led by Shay Segev and James Rushton since 2021, when Segev suddenly left FTSE 100 betting and gaming group Entain. The pair acted as co-CEOs until January 2022, when Segev was named sole CEO of DAZN. Segev has since onboarded a number of his former Entain colleagues, including Sandeep Tiku and Ian Turnbull.
Under Segev's leadership came a range of new innovations to the entertainment platform, such as features allowing users to chat to one another, play games, choose commentators and watch matches in online watch parties. With Segev's wealth of expertise in the gambling industry, it comes as no surprise that betting was next on the cards for DAZN.
In April, DAZN announced that Mark Kemp would lead the news sports betting unit as CEO of DAZN Bet. Kemp's career prior to DAZN Bet includes positions as Managing Director of Ladbrokes Coral and UK Tote, as well as CEO of BoyleSports. At the same time, DAZN partnered with Pragmatic Group as its solutions provider for DAZN Bet.
BT Sport Deal Falls Through
At the beginning of the year, it was reported that DAZN was close to securing a deal to acquire BT Sport for around $800 million. As one of the UK's top premium sports TV networks, the purchase of BT Sport would have significantly strengthened DAZN in its ambition to launch a sports betting offering in time for the 2022/2023 football season.
However, that deal fell through when BT Sport reached an agreement with Warner Bros. Discovery last May. The pair have since been given the green light by the Competition and Markets Authority to proceed with a 50:50 joint venture. BT Sport and Warner Bros. Discovery have begun the process of combining their assets to launch a sports offering in the UK and Ireland.
At the time, BT Group stated that BT Sport and Eurosport UK would initially hold onto their separate brands and product positions. Once the venture has been successfully established, the two operations will be united under one single brand.
Thanks to the extensive portfolios of broadcasting rights held by both BT and Warner Bros. Discovery, fans can look forward to watching a wide range of sports. Amongst the top-tier rights held by the venture are UEFA Champions and Europa Leagues, the Olympic Games, Premiership Rugby and tennis Grand Slams.
At present, no comment has been made on whether the joint venture could lead to the creation of a betting product. President and Managing Director of Warner Bros. Discovery Sports Europe, Andrew Georgiou welcomed the news that the venture would go ahead, saying:
"Combining the capabilities, portfolios and scale of BT Sport and Eurosport UK will be a big win for fans in the UK & Ireland, offering a new destination that will feature all the sport they love in one place. We now look forward to closing the transaction and having the opportunity to further engage all stakeholders in the process of forming and developing the JV."
Have you enjoyed this article? Then share it with your friends.
Share on Pinterest