Crystal Palace FC has ended its sponsorship deal with online gambling operator W88. The Premier League side has instead agreed a deal with used car marketplace cinch ahead of the 2022/23 season. The move comes as speculation mounts as to whether the UK government will ban gambling companies from sponsoring Premier League shirts.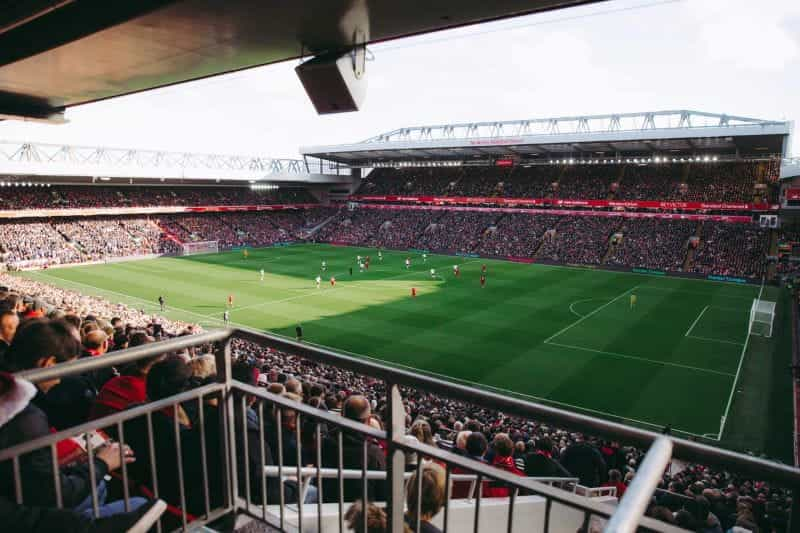 W88 Deal Over
Crystal Palace has named online car dealership cinch as its new front of shirt sponsor, replacing a deal with online gambling firm W88. The Premier League side is the latest in a growing number of clubs reconsidering their connections with the gambling industry.
Crystal Palace first partnered with W88 for a front of shirt sponsorship ahead of its 2020/21 campaign. The deal saw the online betting and gaming firm's logo featured on the club's adult shirts for professional players and for fans. Crystal Palace welcomed its new principal partner and shirt sponsor into a deal that lasted two years, replacing a previous deal with ManBetX.
At the time, supporters were mystified as to what kind of company W88 was and why it was sponsoring "the Eagles", as they call their club. W88 is an Asian gambling firm, primarily based in the Philippines. It offers online betting, casino, poker and lottery games to markets in Australia, Canada, Malta, Slovakia and Beijing.
W88 operates in the UK under a white label agreement with Midnight Gaming Limited, which holds remote casino, bingo and betting licenses. It has shown little interest in expanding its GB offerings, as its target markets are in Asia. Despite its limited presence in the UK gambling market, the operator was keen to have its brand featured front and center of the Premier League.
The Premier League is the most watched sports league in the world, and is broadcast to 643 million homes across 212 territories. The top tier of the English football league system boasts a potential audience of 4.7 billion people. It is also the most widely distributed sports program in Asia.
A Family-Friendly Brand
After two years with W88, Crystal Palace has announced that for its upcoming season its shirts will feature the logo of a new sponsor. Cinch operates a successful online platform that allows users to buy and sell used cars. Its website is the UK's fastest growing online car marketplace.
The multi-year contract will see cinch act as the official front of shirt sponsor for both Crystal Palace's men's and women's teams. It will also become the club's official training wear partner, replacing online payment solution AstroPay. Cinch is set to benefit from brand exposure across Crystal Palace's online channels, fan shirts, Academy teams and at Selhurst Park stadium.
The Croydon club is not cinch's first foray into sports sponsorship. Its roster of partnerships also includes England Cricket, Northampton Saints Rugby and SPFL. Announcing the deal, Commercial Director at Crystal Palace Barry Webber described cinch as a well-established and family-friendly brand. Webber added:
"This is an incredibly exciting time for our partnership to begin, as we enter our 10th successive season in the Premier League with a squad packed full of international talent, whilst cinch continues its impressive expansion and innovation in the car market. We look forward to helping each other secure our respective ambitions."
Avril Palmer-Baunack, Chairman of Constellation Automotive Group, which owns cinch, was equally elated to reveal the new partnership. Describing cinch as an ambitious brand, she said that the deal would support its expansion in the UK car market. The value of the club's new partnership with cinch has not been revealed, although it is estimated that previous sponsor W88 paid Crystal Palace in the region of £6.5 million per season.
Government Ponders Ban
Last week, sources told the BBC that a draft version of the government's white paper on future gambling legislation proposed a ban on gambling firms sponsoring the shirts of Premier League football clubs. It is expected that the official white paper will be published in the next few weeks, as the government draws its review of the 2005 Gambling act to a close.
Campaigners responded positively, saying that they would welcome the move if included in the final white paper. However, some have ventured that the proposal does not go far enough to tackle the level of gambling advertising in football. They say that in order to be truly effective, the ban should apply to all teams in the English Football League.
What's more, delays to the government's gambling act review mean that even if a ban is brought in, it would be too late to implement for the coming season. As exemplified by Crystal Palace, Premier League clubs are already finalizing their sponsorship contracts ahead of the new season. The 2022/23 season is due to start on August 6th.
That means that if brought in, the ban on gambling firms sponsoring Premier League club shirts could only be applied to the 2023/24 season at the earliest. There have been discussions over whether some Premier League sides could end their sponsorships sooner, although this would be voluntary.
While it seems that the time is right for clubs like Crystal Palace to part ways with their gambling sponsors, it is likely that many clubs will choose to see out their deals while it is still possible. Gambling sponsorships are amongst the most lucrative in football, and dominate the shirts of Premier League teams.
For the top-flight teams, these sponsorships are important but not nearly as vital as those for clubs lower down in the football pyramid. Grassroots and low league clubs are reliant on sponsorship deals to keep going, as financial struggles have been heightened by the pandemic.
Have you enjoyed this article? Then share it with your friends.
Share on Pinterest