In Colombia, the gaming authority Coljuegos has continued its campaign against illegal slots and other forms and gambling. An additional 55 slot machines and 104 other pieces of gambling paraphernalia have now been seized by businesses in two departments, or districts: Quindío and Risaralda. This follows many illegal gaming machine seizures over the previous two years.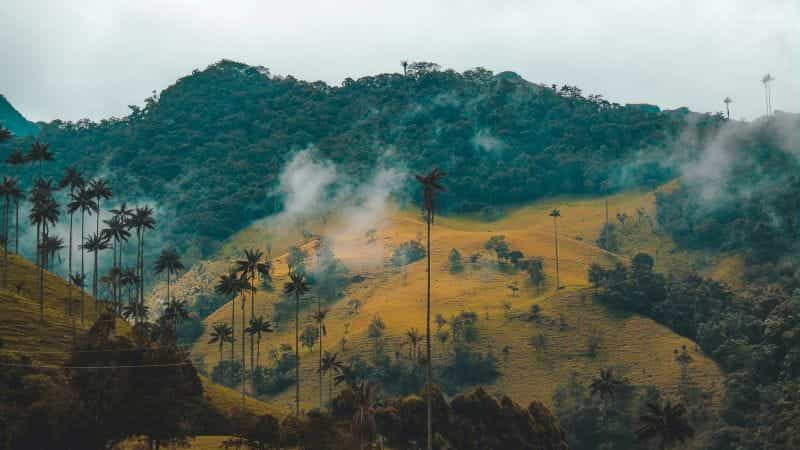 Colombia's crackdown on illegal gaming
In the fall of 2021, the Colombian Federation of Entrepreneurs of Games of Luck and Chance — Fecoljuegos — announced that they would inspect slot machine standards across the country. The idea was to make sure that machines in use would reflect international standards, to ensure safe gaming for players as well as less opportunity for money laundering and other illegal gaming tactics.
Coljuegos had already seized 800 illegal machines in 2020 and 2021. These were machines found during raids on various establishments. The raids focused on unlicensed machines, in other words, machines that did not abide by Coljuegos' standards nor contribute license fees and tax money to local authorities.
The gaming regulator has continued its efforts. In May, it targeted the departments of Antioquia and Norte de Santander, seizing a total of 146 machines. This time, 20 establishments were inspected during this particular raid.
Neighboring districts Quindío and Risaralda in the central west of the country have been the latest part of this ongoing campaign. Coljuegos carried out its search with help from the police force to find unlicensed machines and other gaming equipment that otherwise operated illegally. A total of 159 pieces of gaming equipment were taken this time. There were 55 electronic slot machines, several sports betting kiosks and an entire bingo hall.
What is at stake when it comes to illegal gaming in Colombia?
Though player safety and gaming integrity is of importance in Colombia, a more quantifiable aspect of the threat posed by illegal gaming is the amount of money at stake for local projects. Specifically, these local gaming industries would benefit the health sector in these departments.
According to Coljuegos, the machines seized in the latest raid represent about $690,000 USD that could have benefited health projects, if the machines had been licensed and taxed in accordance with the law. The punishment for this avoidance is high: If these operators are found guilty, they could be fined up to $1.2 million USD in total.
Another law established in 2010 stipulates that these establishments could also be fined per illegal slot machine. The amount would be calculated by multiplying the current monthly minimum wage by 100, though it is unclear why the fine is calculated in this way or to whom the collection would be delivered.
Aside from steep monetary fines, guilty establishments will also be completely prohibited from becoming licensed operators for a total of five years. All seized gaming machines will be destroyed. Guilty parties may also face imprisonment of between six to eight years.
From Colombia's recent memorandum with IBIA regarding regulated sports betting, and its goals of strengthening slot machine standards, it seems clear that authorities there are keen to make the country a leader in regulated gaming. The benefits are clear: safer betting for locals and tourists, as well as taxation benefits for local districts and public projects including health and more.
Have you enjoyed this article? Then share it with your friends.
Share on Pinterest