Independent charity GambleAware has released a call for applications, as it prepares to launch its own Lived Experience Council. The initiative will support the charity's commitment to combatting gambling harms by engaging with members of the community that have experienced them directly. The news follows the launch of its £4 million research hub at the University of Bristol last month.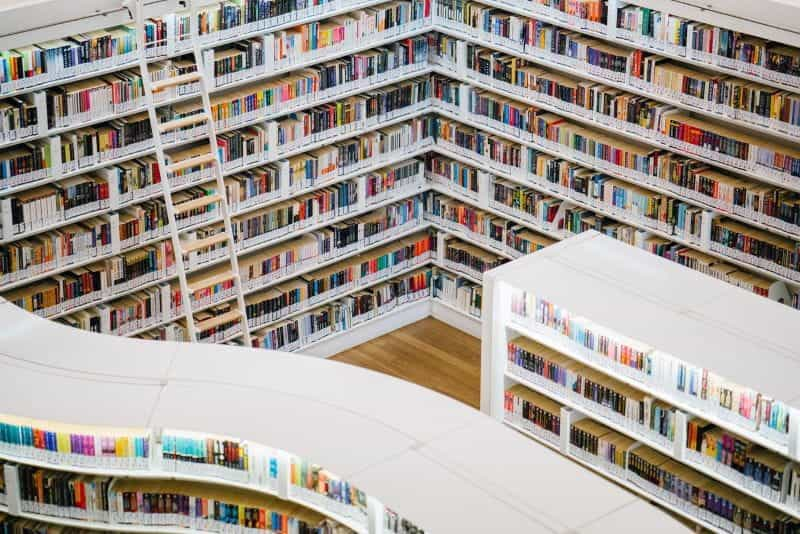 Call for Applications
Leading gambling harms charity GambleAware is in the process of launching a new Lived Experience Council. It has announced a call for applications, seeking people that have experienced gambling harms. Individuals are invited to apply, whether they have lived experience of gambling harms themselves, or have been impacted by the effect of gambling harms on someone they know.
Those whose applications are accepted will be given the opportunity to share their expertise and experience with GambleAware and its Board of trustees. Their input will then be used to inform the charity's decision making and to support its mission to make gambling safer.
GambleAware has underlined its commitment to ensuring that it takes a collaborative approach to supporting communities that are most in need. Members of the Lived Experience Council will be expected to provide independent advice across GambleAware's activities and programs, guiding its governance and strategic development.
Members will also be provided with a rotating observatory and advising seat at the charity's Board meetings, ensuring that their voices are always part of the conversation. While GambleAware is seeking members for the new council, it is also searching for individuals that are willing to share their experience of gambling harms to advise its everyday work.
CEO of GambleAware Zoë Osmond was keen to encourage anyone interested in applying to get in touch. She explained that new council and community members would be given a unique platform to offer their insight and expertise and help the charity to create a society rid of gambling harms. Osmond added:
"We are committed to meaningful and inclusive involvement of those with lived experience of gambling harms to ensure their voice is amplified across all areas of our work. As an imperative step in this process, we are pleased to be launching and opening the call for applications for GambleAware's new Lived Experience Council."
Working with Communities
GambleAware's new Lived Experience Council follows on from its continuing work to provide funding and support to community groups focused on tackling gambling harms. As an independent, grant-making charity, GambleAware commissions prevention and treatment services across Scotland, Wales and England. It currently has more than £56 million of funding under active management.
These services are operated in partnership with specialist organizations and agencies. The services are designed to encompass three main areas; the National Gambling Treatment Service, national health campaigns and practical support for local services, and finally research to improve knowledge on effective prevention measures.
GambleAware is regulated by the Charity Commission for England and Wales, as well as the Scottish Charity Regulator. It also has a framework agreement with the UK's gambling regulator, the Gambling Commission, to deliver the National Strategy to Reduce Gambling Harms. As a charity it is completely independent, although it receives voluntary donations from operators within the gambling industry.
The charity has previously collaborated with community groups to establish the ALERTS group, which was launched as a parallel governance structure to the National Clinician's Network Forum, part of the National Gambling Treatment Service. All members of the group have experienced harms associated with gambling or and have received treatment.
GambleAware has also acknowledged the importance of a nationally representative network across Great Britain. It offered a grant to help create GLEN, the Gambling Lived Experience Network, which is supported by community-centered organization Expert Link.
Data shows that up to 2.9 million people in Great Britain are at risk of gambling harms, which can impact people financially, physically and psychologically. Each year, it funds access to free and confidential treatment for up to 12,000 people and 41,000 calls to the National Gambling Helpline. The helpline is open 24/7, and information, advice and support can be sought on the phone or via live web-chat.
Innovative Research Hub
GambleAware's latest announcement follows on from the launch of a pioneering new Gambling Harms Research Centre at the University of Bristol. £4 million has been invested into the venture, which seeks to build a greater understanding and evidence of the impacts of gambling harms across the UK.
The Gambling Harms Research Centre is Great Britain's first academic research center with a sole focus on new and multidisciplinary approaches to gambling harms. It hopes to bring new disciplines into the field while strengthening research capacity in the UK and internationally.
It is led by a renowned team of research experts, whose knowledge ranges across a spectrum of subjects. These range from public health and consumer research, to personal finance. Together these leading experts aim to spearhead an initiative that will go on to reduce and prevent negative effects associated with problem gambling.
GambleAware awarded the independent hub a grant, without which the project would not be possible in its current form. An independent panel of experts selected the project after a rigorous and competitive selections process.
Co-Director Agnes Nairn, Pro Vice-Chancellor of Global Engagement and Professor of Marketing, described the field as an under-researched area in dire need of attention. Concern for those who could be at risk of gambling harms is high at the moment, as the growth of online gambling coupled with the rising cost of living add stress to the issue. Nairn continued:
"We desperately need interdisciplinary research on a large scale to truly understand the complexities of gambling harm as a serious, current public health issue. The University of Bristol, home to world-leading research centres in Health, Innovation, Poverty, Co-production and Digital Futures, has already brought together researchers from every Faculty to be part of the new Hub."
Have you enjoyed this article? Then share it with your friends.
Share on Pinterest