The Danish Gambling Authority, Spillemyndigheden, has issued notices regarding several breaches of the anti-money laundering act by land-based Casino Copenhagen. Key among these are breaches regarding an incomplete risk assessment, a lack of business procedures, and a whistleblower scheme that doesn't ensure sufficient anonymity for anyone making a report.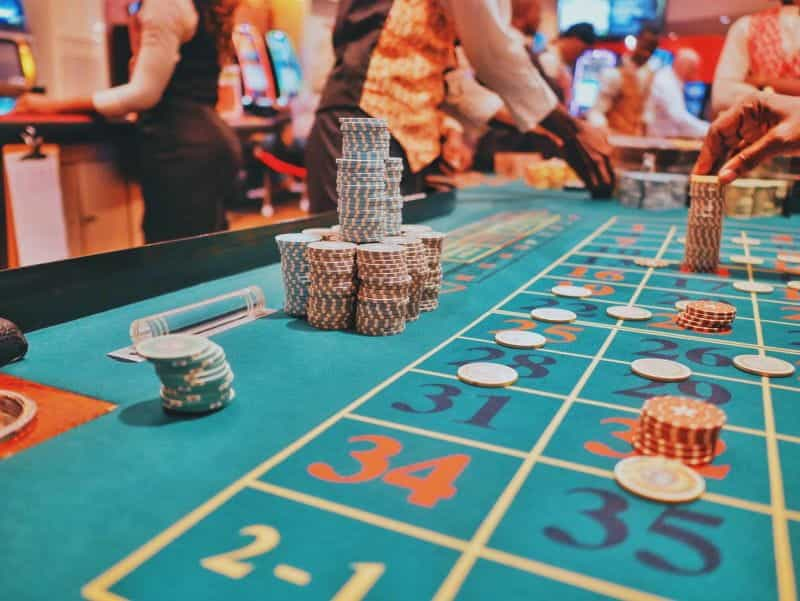 This is the second high-reputation operator to face reprimands from the Spillemyndigheden in under a week with regards to the anti-money laundering act. Last week, German's bookmaker Tipwin Ltd. was reported to the police by Spillemyndigheden for lack of policy adherence and insufficient information on their exposure to money laundering as well as terrorist financing.
Why did Casino Copenhagen get reprimanded?
In total, Casino Copehnagen has received notices on five fronts – rules on risk assessment, business procedures, policies, training, and the whistleblower scheme. The Spillemyndigheden also pointed out that Casino Copenhagen would need to assess their payouts of winnings for any risks that are listed under the anti-money laundering act. In a statement, the authority listed out their violations as follows:
"Reprimand A is given because Casino Copenhagen generally had made an incomplete risk assessment of the risks associated with their business, including types of games and customers as well as payment methods. Several areas were not subject to a risk assessment. When the risk assessment did not sufficiently describe the factors associated with their customers, products and transactions, the risk assessment did thereby not cover all areas of their business model. In addition, Casino Copenhagen had not described the inherent risk, the mitigating measures and the residual risk for the areas that were in fact dealt with in the risk assessment."
"Reprimand B is given because Casino Copenhagen did not have sufficient written business procedures. The business procedures lacked a general description of the performance of the tasks and the business procedures were incomplete in relation to politically exposed persons (PEPs), customer due diligence measures, and the obligations to investigate and report."
"Reprimand C is given because it was not possible to identify from Casino Copenhagen's material that they in fact had policies for the business, which they are obligated to have."
"Reprimand D is given because the material that Casino Copenhagen used to train their staff was of a general character and therefore was not sufficient to ensure that their employees have an adequate knowledge of money laundering in relation to Casino Copenhagen as a business."
"Reprimand E is given because Casino Copenhagen's whistleblower scheme did not ensure sufficient anonymity for anyone making a report via the scheme."
In addition to these reprimands, the authority said the pressing issue for Casino Copenhagen was the aforementioned lack of risk assessment of confirmation of payout winnings. The outcome for Casino Copenhagen, as a result, is a single order to make sufficient changes to that part of their business.
Obligation to act
In summarizing their order, Spillemyndigheden said that on many fronts, Casino Copenhagen were under no obligation to act on their reprimands. This, the authority explained, was based on the fact that the operator had already sent an updated risk assessment document, updated business procedures and policies, and an updated whistleblower scheme.
However, the operator does have an obligation to act with regard to the insufficiency in the assessment of payout winnings. A failure to act on this, and a propensity for repeated offenses could lead to more reprimands – and in serious cases, a report to the police as was the case with Tipwin Ltd.
Danish regulator tightening the screws
As more European countries are beginning to take iGaming regulations seriously, Denmark's Spillemyndigheden has emerged as one of the more strict regulators alongside the Dutch Gambling Authority, Kansspelautoriteit, and the German regulator Gemeinsamen Glücksspielbehörde der Länder (The German Federal States' Joint Gambling Authority).
Casino Copenhagen's reprimand is one of a few recent instances of Spillemyndigheden intervening with an operator in the country. In February, Reel Denmark had been cautioned along similar lines, while as recently as May, they had reprimanded Hillside (New Media Malta) PLC for failing to investigate the origins of the funds used by a younger player.
The most high-profile reprimand, as mentioned earlier, was that given to Tipwin Ltd. which was accompanied by a report to the police. Tipwin Ltd. have been given three months to investigate and repair the holes that the Spillemyndigheden found in their business procedures.
Have you enjoyed this article? Then share it with your friends.
Share on Pinterest