The Gambling Commission has fined Camelot UK Limited £3.15 million over failures associated with its mobile app. The full penalty will be paid by the current lottery operator to good causes, after an investigation carried out by the regulator uncovered a number of shortfalls which impacted consumers. The fine follows the news earlier this month that Camelot has lost its stronghold over the National Lottery license after nearly thirty years at the helm.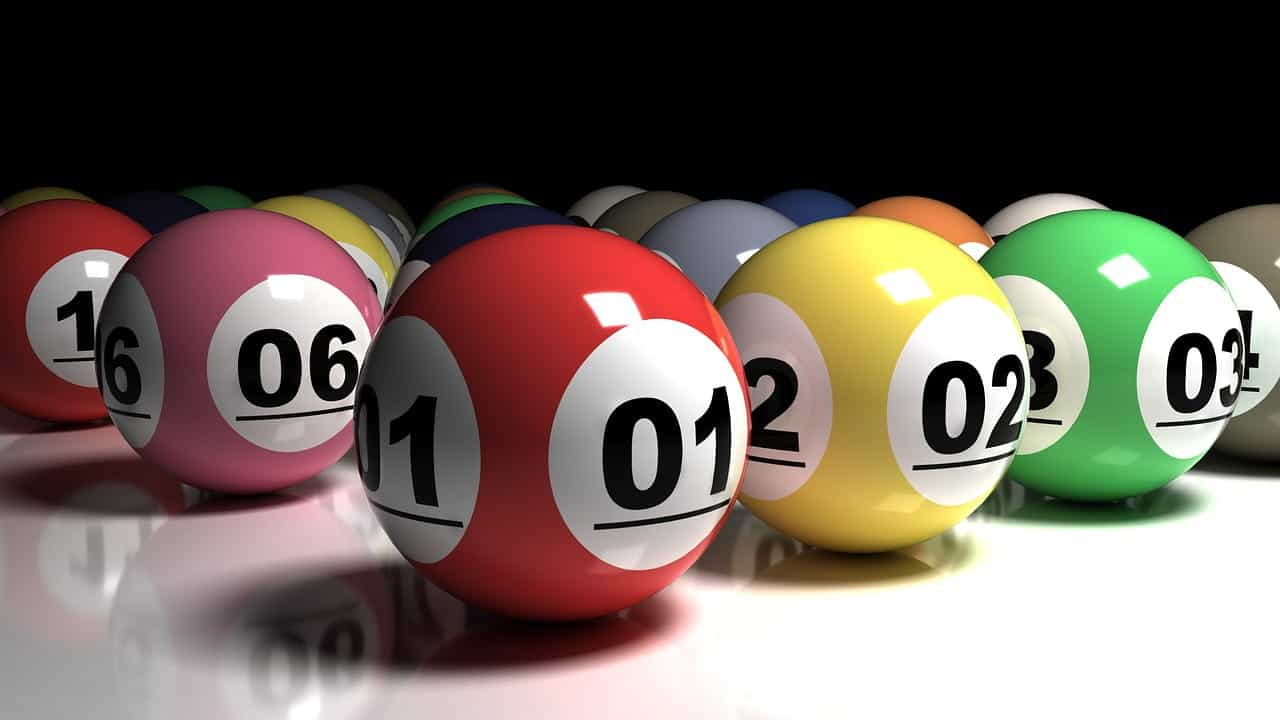 Malfunctioning App
The Gambling Commission has revealed that National Lottery operator Camelot will be made to pay £3.15 million. The financial penalty comes as a result of an investigation carried out by the gambling watchdog, which uncovered shortcomings in its mobile app. Three failures were discovered to have negatively impacted Camelot's customers. All £3.15 million of the fine will be directed towards funding good causes.
The first failure concerning the National Lottery app came when up to 20,000 players were informed that their winning draw-based ticket was a non-winner. Some customers that scanned their tickets using the device's QR scanner between November 2016 and September 2020 were erroneously told that they had not won, when in fact they had.
Camelot could only estimate how many customers were affected by the issue, as the QR-code ticket scanner function is only intended for use by retail players. It estimated that the mistake could have cost players in the region of £48,000 to £68,000. After identifying the issue and informing the regulator in September 2020, it disabled the QR scanner.
A second failure arose when 22,210 players who purchased a single a draw-based ticket via the app were charged for and received two tickets. Many customers inadvertently bought duplicate tickets for the same draws because they believed their original purchase had failed.
The issue occurred in October 2020, when on purchasing tickets, players were logged out of the app. While it appeared to players that their purchase had not gone through, it had in fact been completed successfully. Logging in to the app presented players with the "Buy Now" button again, adding to the confusion.
The Commission can state that all players impacted by this failure have been identified and compensated. Many have been refunded for their duplicate wagers, while duplicate wagers that won have been honored.
Push Notifications Sent to Self-Excluders
Thirdly, the regulator found that the app had sent out marketing messages to users of the app that had either self-excluded through Gamstop or had been identified by the operator as exhibiting signs of gambling harm. These push notifications advertised jackpot rollovers, game updates and news of winners.
None of the 65,400 at risk players that received these push notifications were permitted by the app to purchase a National Lottery product. Nevertheless, this particular mistake marks a significant failure for Camelot. Earlier in March, Sky Betting and Gaming was fined £1.17 million after sending promotional emails to customers that has self-excluded or opted out of receiving marketing materials.
Self-exclusion is a tool used by customers that are concerned that they are having trouble controlling their gambling. The facility is available to all consumers, both online and at bricks and mortar gambling premises. Gamstop is free and enables users to self-exclude for periods of six months, one year or five years.
At the time, CEO of the Commission Andrew Rhodes hoped that the incident would serve as an example to other operators. Rhodes urged gambling firms to ensure that their systems are robust enough to consistently prevent those that have self-excluded or expressly rejected marketing from being invited to gamble.
Operators are required by law to ensure that they carry out their business in a responsible way, without causing harm to customers. As such, sending marketing materials to customers that are vulnerable or at risk of addiction is a serious license breach. Remarking on Camelot's app failures, Rhodes said:
"We are reassured that Camelot has taken steps to make sure that their National Lottery app is fit for purpose. However we must caution Camelot that any failings on their duties will be met with consequences. Today's announcement reinforces that any operator failing to comply with their license requirements will be investigated by the Commission and we will not hesitate to issue fines if requirements are breached."
Camelot Lose License
Camelot has responded to the Gambling Commission's announcement, confirming that it has already paid the fine. A spokesperson for the lottery operator stated that Camelot has accepted the outcome of the regulator's investigation, and apologized that some of its controls fell short of requirements.
They added that Camelot acted on the issues immediately and reported them to the Commission promptly. Camelot is also keen to point out that it did not act negligently, nor were returns to Good Causes impacted by the errors. Since its launch in 1994, the National Lottery has raised more than £45 billion for over 660,000 projects.
However, Camelot's reign as operator of the National Lottery is set to come to an end in February 2024. Earlier this March the Gambling Commission announced competitor Allwyn as its preferred applicant for the fourth lottery license. The European lottery giant, led by Czech billionaire Karel Komárek, will be granted the license for ten years.
Camelot has been named as "reserve applicant", meaning that it will be handed the license if Allwyn is unable to take it up, for some unforeseen reason. One of those that has expressed concerns over the competition's winner is MP for Watford, Dean Russell.
Russell raised Allwyn's alleged ties to Russia at Prime Minister's Questions, highlighting Komárek's joint-venture with Gazprom. He also voiced concern for his constituents, as Camelot is one of Watford's major employers. Deputy Prime Minister Dominic Raab countered Russell's argument, noting that Komárek is a vocal opponent of Vladimir Putin.
Komárek is currently in talks with the Czech Republic government to nationalize the venture, removing the involvement of Gazprom. He has previously responded to media speculation, describing his opponents as ignorant of his experience growing up under the repression of the Soviet Union. Allwyn and KKCG have openly condemned the Russian invasion of Ukraine in the strongest possible terms.
The lottery operator has been active in offering its support to Ukrainian refugees, converting one of its offices in Prague into a safe center for those that have fled the conflict. It has also organized trucks transporting food, hygiene products, mattresses, sleeping bags and other supplies to Lviv and other affected areas of Ukraine. Its entertainment lotteries are raising funds for the Red Cross, while employees have been encouraged to take part in volunteer work.
Have you enjoyed this article? Then share it with your friends.
Share on Pinterest