At long last, Brazil has shared its sports betting guidelines with the public. The South American country's government has been in discussions over legalizing sports betting for a considerable amount of time, leaving fans eager for more information. The recently published rules are a positive sign that regulated sportsbooks in Brazil are finally making headway and will likewise be available to the public soon.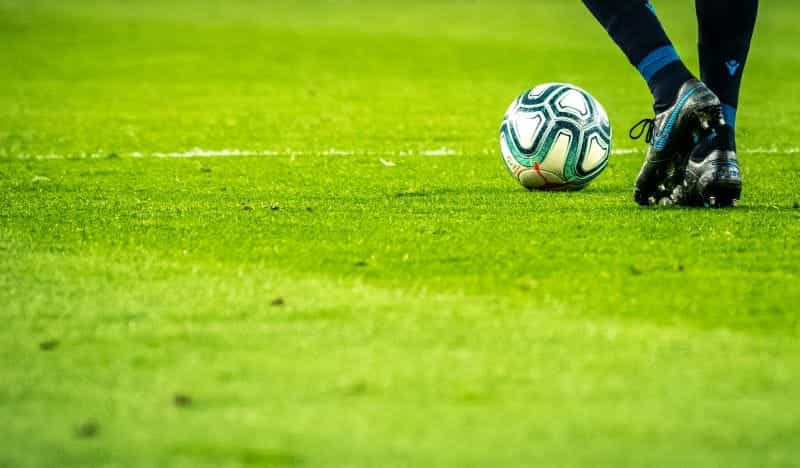 SECAP and the Ministry of the Economy Work Together
The new rules for Brazilian sports betting have been published by the national Secretariat of Evaluation, Planning, Energy and Lottery, otherwise known as SECAP. Though SECAP published these guidelines, the group overseeing licensing and overall regulating of sportsbooks in Brazil is the Ministry of the Economy.
According to SECAP's information, the Ministry of the Economy will regulate future sports betting dealings in the country but also name a deadline for current sportsbook operators there to comply with new rules. Brazil, like many LATAM countries, has had various forms of gambling available. While not expressly forbidden, they are unregulated and therefore not overseen by the state or taxed like regulated gaming would be.
Though this has made sports betting — and other forms of gaming — available for fans in Brazil, it has meant that the government gains no benefits, for example vital tax revenue that can be put towards public works projects, education, and even tourism, as is done with some of Brazil's popular lottery games.
While appealing to some businesses, including foreign entities operating within Brazil's gray area when it comes to sports betting, unregulated business is largely seen to be a risk to participants who have little recourse if they are not paid out for a bet, or run into other issues with an operator. Therefore it has been in the public interest to regulate sports betting in Brazil, and many legislators and citizens welcome the move, including President Jair Bolsonaro.
SECAP's New Sports Betting Rules for Brazil
With sports betting in Brazil being a hot topic for the last few years, it is no wonder that many providers would like to get in on the action. Knowing this, SECAP has agreed that there will be no limit to the number of license-holders in the country. However, license fees are extraordinary, at BRL $22.2 million — or $4.4 million USD — a pop.
Each license will be valid for five years, once purchased and approved by the Ministry of the Economy. Foreign operators will be allowed to continue operations within Brazil; however, they must set up Brazilian subsidiaries to be eligible. Each subsidiary will also be judged by its ability to continue operating, based on how much capital it holds and capacity for growth in the future.
According to the rules set out by SECAP, this will be determined by the subsidiary's share capital versus its projected volume of bets. They have opted for this approach for more flexibility in granting licenses, as opposed to stipulating specific amounts of capital each company must hold.
Furthermore, every operator will have the possibility of hosting bets for not only traditional sports like soccer and fight matches, but also esports betting. The main requirement about which sports will be available has to do with the age of the players; no bets will be allowed on games wherein players are underage.
The new licensing scheme in Brazil also has information for corporate responsibility when it comes to compulsive gaming. Every company granted a license must agree to share information on responsible gaming to all of its players, and must act in support of responsible gaming wherever possible. This stance must be reflected in marketing communications as well.
From the amount of detail about the responsible gaming topic included in the new regulations, it seems possible that Brazil's powerful religious lobby may have had a hand in the matter. Though the president has supported the legalization of sports betting, he has flip-flopped about other regulated gaming nearing the next election in October of this year.
Beyond this, every license holder also needs to be contracted with an organization like IBIA to ensure the integrity of its betting services. Any information shared with this body must also be shared with the Ministry of the Economy in Brazil to oversee safe, fair betting, and to flag any potential abuses of the system.
When will regulated sports betting launch in Brazil?
Legalized, regulated sports betting will launch in Brazil within the next year, but likely much sooner. President Bolsonaro is meant to sign the regulations into law on May 10. They should then be in effect within 90 days, or three months' time. More details about the licensing process, however, may not be available for as much as four months.
In the meantime, the Ministry has said that they will allow a staggered launch of the system wherein some licenses will be granted sooner. The idea is to use these as a test pilot for the overall regulatory system. So far, no tax rate has been stipulated in the initial rules, but it will likely be based on revenue, rather than stakes, which was a previous system that has since been overhauled.
Have you enjoyed this article? Then share it with your friends.
Share on Pinterest