Bolivia's Gaming Control Authority has been making a push to confiscate as many illegal gaming devices as possible in the South American country. The authority reports that they have successfully claimed over 400 illegal devices in 2022 alone. This has taken place over a total of 15 separate raids in Santa Cruz and beyond.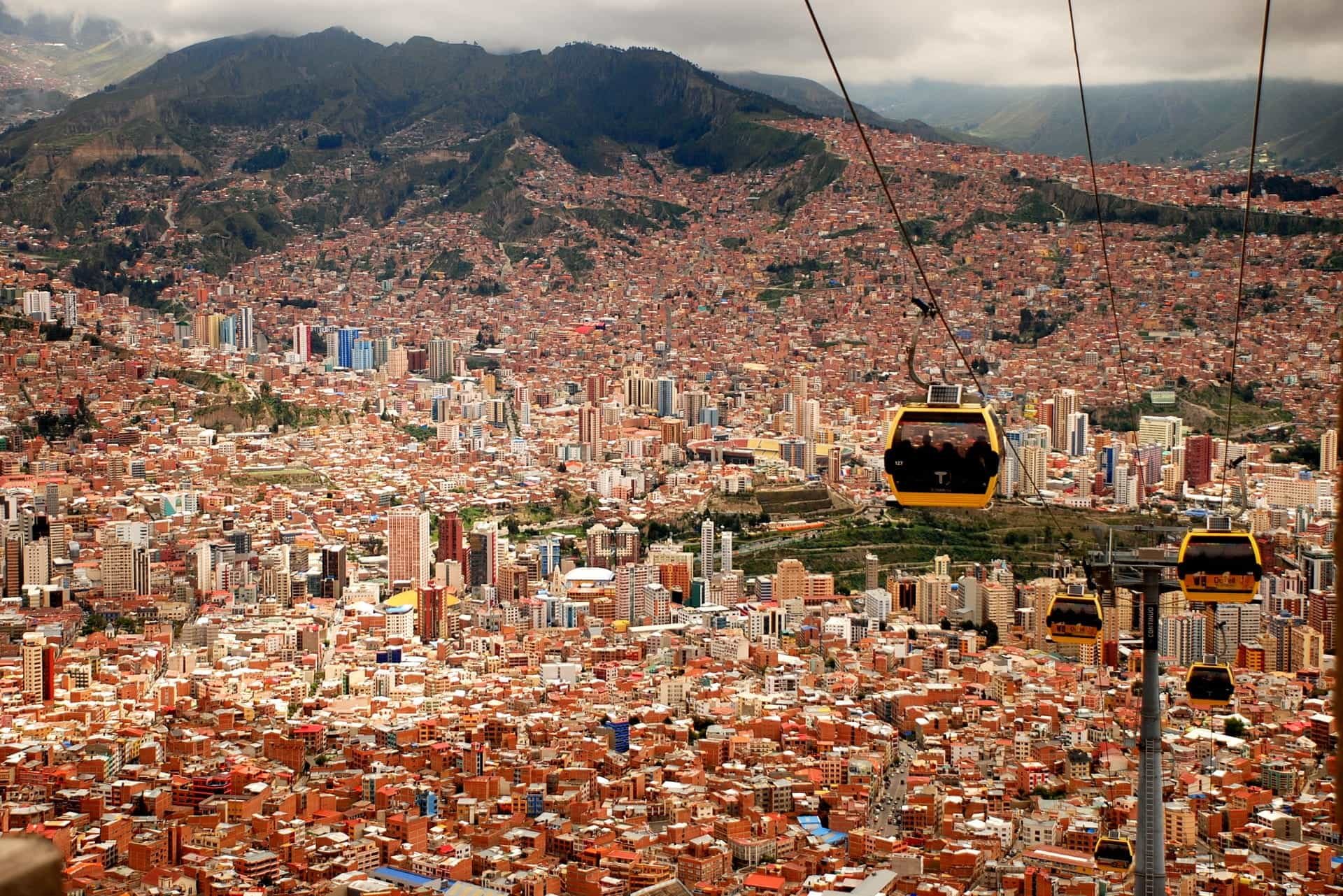 Additional illegal machines taken in Santa Cruz
Santa Cruz has been the main focus of the Gaming Control Authority's operations in Bolivia. It is said to be the city where illegal gaming is most active in the entire country. The authority made another action towards reducing illegal gaming last week by confiscating even more machines from a clandestine gaming operator.
This time, 43 more illegal slot machines were taken by the organization. This operation took place at an illegal gaming house on the street known as Avenida Andrés Manzo. This adds up to the total of over 400 machines seized in Santa Cruz in 2022, though the total includes devices other than slot machines as well.
What happens to illegal gaming devices?
Once they are seizing, the Gaming Control Authority destroys illegal gaming machines. This only happens after the machines are processed according to local and federal guidelines. The machines complete this administrative processing and then are disabled, so they cannot be used again. Many are completely destroyed by a recycling company.
How do illegal operators avoid being caught?
As Bolivia cracks down on illegal gaming, operators become more savvy about avoiding its efforts to seize machines. One trick they have come up with is constantly moving their locations. They inform customers via WhatsApp messages. Still, despite these efforts, the Gaming Control Authority manages to track down operators and intervene in many clandestine gaming efforts.
The authority reiterated its intention to continue pursuing the shut down of illegal gaming houses. It complies with the Bolivian federal guidelines on gaming in order to uphold the law and protect citizens from unauthorized gaming providers. It also aims to promote transparency and fairness in the gaming industry.
A crackdown on illegal gaming across LATAM
In July, agents from the Gaming Control Authority were attacked during one particular raid. This took place on July 7th, and resulted in 61 machines being seized, and charges being made against the attackers who ran that gaming ring. Those in charge there tried to prevent players from leaving. Officers from the authority were confronted in the process.
Aside from Bolivia, many Latin American countries are trying their best to curb illegal gaming within their borders. As more countries make efforts to regulate gaming and collect tax from it for important public projects, illegal gaming must be seriously addressed and curtailed. Colombia is another such country, with the authority Coljuegos seizing many illegal machines throughout the last two years. In 2021, Puerto Rico also announced an effort to crack down on illegal slot machine activity.
Have you enjoyed this article? Then share it with your friends.
Share on Pinterest