The UK's Betting and Gaming Council has unveiled details of its ambitious "levelling up" strategy for the next five years. Members of the betting and gaming industry aim to generate up to 15,000 tech jobs over that period, as part of plans to help the country recover post-COVID. Those jobs will help to drive up safer gambling standards, and will be made available across the whole of the UK.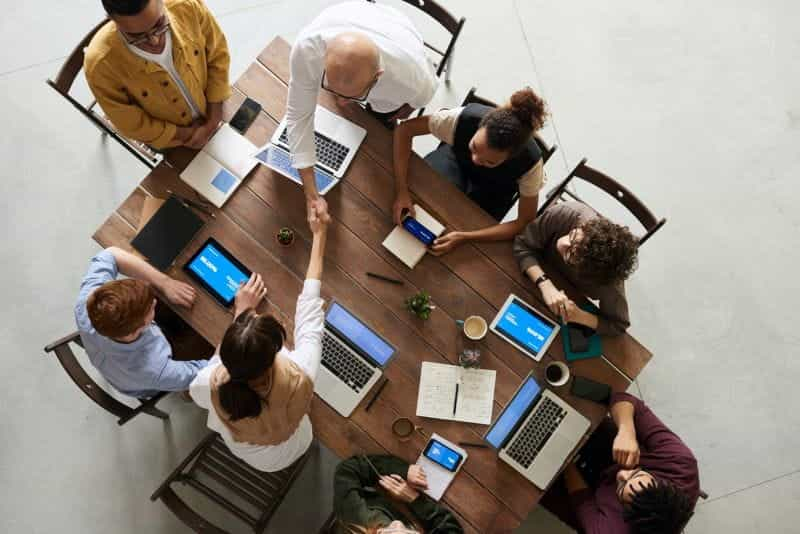 15,000 New Jobs
The Betting and Gaming Council has published details of how the betting and gaming industry plans to "level up" the UK. The BGC is the UK's only industry standards body, representing 90% of the nation's bookmakers, casinos and online operators. Its members are now keen to help kick-start the UK's economy following the difficulties of the pandemic.
BGC members will create 15,000 tech jobs over the next five years, in a move that promises to benefit the whole of the UK. 10,000 highly skilled technology jobs are already directly employed by the online betting, gaming and bingo sector, followed by a further 30,000 supported posts.
Industry experts have predicted that more jobs will be generated outside of London, based on current global growth trends for betting and gaming businesses in the UK. Members of the Betting and Gaming Council have been praised in a report published by the Purpose Coalition for their effort in providing jobs, skills and investment outside of the capital.
The Purpose Coalition consists of the UK's most innovative purpose-led leaders and organizations. Amongst its most esteemed members are the BBC, NHS Trusts, Amazon, UK councils and universities. Its latest report notes that BGC members are pioneers when it comes to entertainment and technology development, and have prioritized the UK's recovery from the coronavirus pandemic.
BGC CEO Michael Dugher was pleased that members had received recognition through the Purpose Coalition's report. According to Dugher, the report will help to provide the BGC with a framework to deliver meaningful progress and ensure that members contribute across the UK. Dugher added:
"The BGC wants to build a world class industry that is better understood, respected and a fully engaged member of the communities in which we operate. We are proud to work with the Purpose Coalition on the Levelling Up Goals and it is great to see how our members are providing high skilled, well-paid jobs across the retail, hospitality, and tech sectors."
Benefitting Local Communities
BGC members are keen to help Britain "build back better", while helping sectors to expand across the length and breadth of the UK. A significant proportion of the tech roles that members are keen to deliver on will reinforce the industry's commitment to raising safer gambling standards, in particular online.
Almost two thirds of industry posts are currently based outside of London, with nearly 20,000 in the West Midlands. Members like bet365 have founded their businesses locally in places like Stoke, where 4,000 people are employed, and Leeds, where 1,700 jobs are supported. Modernized retail betting shops help to generate footfall on the high-street, while casinos help to support the tourism and hospitality sector.
The Purpose Coalition supports organizations and companies by helping them to measure their "Levelling Up" work. This is done by setting goals and assessing achievements. Its newly published report has found that the regulated betting and gaming sector is excelling in a number of key areas. These include making highly skilled jobs, benefitting the economy and investing in local communities.
MP for Stoke-on-Trent Central Jo Gideon has welcomed the Purpose Coalition report's findings. The conservative MP has been an outspoken advocate of the economic benefits that betting and gaming firms can offer their local areas. Gideon stated:
"BGC members, such as Bet365 in Stoke-on-Trent, are at the forefront of entertainment and technology development and are a true British success story. Bet365 alone employs over 4,500 staff in Stoke-on-Trent. These are high skilled, good quality jobs that provide excellent long term career opportunities for families across the area."
Like Dugher, Gideon is weary that the government may put the industry's valuable contribution at risk when it publishes its new gambling regulations this year. After facing a number of delays, ministers are finally drawing their review of the 2005 Gambling Act to a close. A number of wide-ranging changes are expected to bring laws up to date with the modern age, although some fear that the black market could stand to benefit.
Economic and Social Contribution
The UK's regulated betting and gaming industry is responsible for around 119,000 jobs. It generates £4.5 billion in taxes for the Treasury, and is already a great contributor to the national "Levelling Up" mission. Not only are BGC members creating jobs, they are also investing in their workforces.
Members have pledged to create 5,000 industry apprenticeships between now and 2025, alongside a further £20 million spend on training and development programs. Diversity and inclusion initiatives are helping to empower employees and build confidence.
Through their foundations, BGC members have shown their commitment to supporting their local communities through difficult times. To name a small portion, the Bet365 Foundation, the Bally's Foundation and the Entain Global Foundation have all addressed key areas in which they can effectively give back.
Employees have gotten involved with partners, charities and organizations to help their local communities. Team Talk Project Kindred has carried out valuable work supporting isolated men in Derby, while Sky Bet has partnered with Macmillan Cancer Support.
BGC members have also committed to going green and working towards net zero carbon emissions. This year saw the launch of Flutter's sustainability strategy, the Positive Impact Plan, in which it will tackle e-waste, reduce its carbon emissions and embrace renewable sources of energy.
Safer gambling is another top priority for BGC members. Work carried out to combat gambling harms has already seen problem gambling rates fall to 0.2%. Lord Walney, Chair of the Purpose Business Coalition, has praised the leadership displayed by the BGC. According to Lord Walney:
"This analysis highlights the positive economic and social contribution made by members of the Betting and Gaming Council who are sustaining well paid high-tech jobs in several communities that are the focus of the government's levelling up drive."
Have you enjoyed this article? Then share it with your friends.
Share on Pinterest