BetMGM and Carnival Corporation are joining forces to bring world-class retail and mobile sports betting, as well as iGaming offerings, to cruise ships. As a result of the partnership between the two, gaming will be available on over 50 ships ported all around the United States, covering the Carnival Cruise, Holland America and Princess Cruises lines.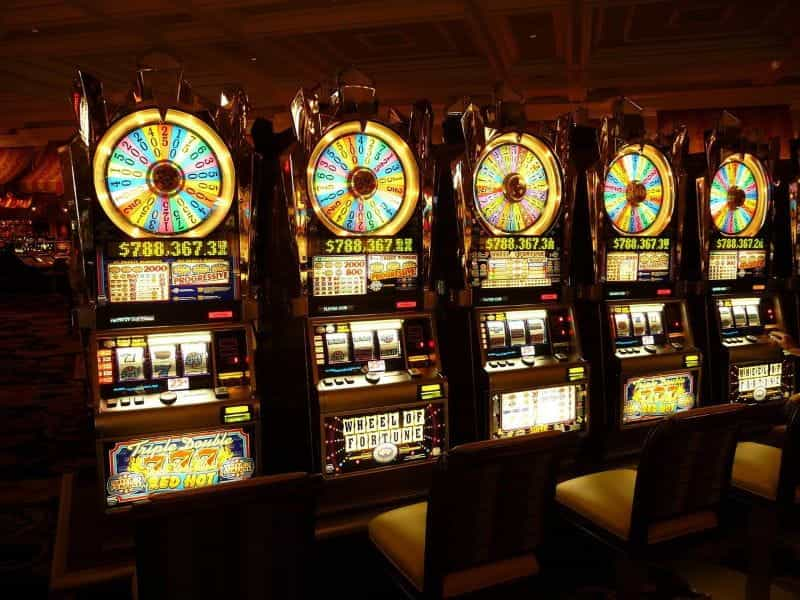 BetMGM Platform Will Roll Out on Cruises in the Next Coming Months
Renowned casino and sportsbook operator BetMGM has announced an exclusive partnership with British-American cruise operator Carnival Corporation to deliver world-class retail and mobile sports betting and iGaming experiences to cruise ship guests all around the country.
As a result of the partnership between the two, a wealth of gaming opportunities will soon be available on over 50 ships ported around the U.S., featuring the likes of Carnival Cruise Line, Holland America Line and Princess Cruises. BetMGM's betting platform will be implemented in gradual phases over the coming months.
Commenting on the exclusive collaboration with cruise operator Carnival Corporation, BetMGM CEO Adam Greenblatt sees the project as yet another chance to continue to grow BetMGM's presence:
"We've found an ideal partner in Carnival Corporation and look forward to providing our sports betting and iGaming products to its millions of passengers. This is another great opportunity for us to further expand BetMGM's footprint."– Adam Greenblatt, Chief Executive Officer, BetMGM, Press Release
BetMGM and Carnival Corporation Will Also Collaborate on Promotional Activations
According to the newly announced agreement between BetMGM and Carnival Corporation, the cruise operator will be putting BetMGM-branded digital and cash-based sports betting on offer across its various cruise lines, along with digital real-money gaming products on-board Carnival's US-branded ships while they are sailing in international waters.
Another aspect of the deal between the two will see both operators work together on building co-marketing and promotional activations. Marty Goldman, who is the Senior Vice President of Global Casino Operations for Carnival Corporation, expressed his excitement around the collaboration, promising cruise ship guests immersive betting experiences:
"We're very proud to be able to deliver the excitement and engagement of sports betting and iGaming to our guests through our partnership with BetMGM. Our two leading global hospitality organizations will provide a wide array of immersive digital content as a complement to our exceptional shipboard casinos."– Marty Goldman, Senior Vice President of Global Casino Operations, Carnival Corporation, Press Releases
BetMGM Preparing to Expand Gift Card Offering in 2022
After first unveiling officially branded gift cards for sale in convenience stores across the US back in September 2021, BetMGM and the New York-based sports technology and marketing company TAPPP announced an "aggressive expansion" of the gift card distribution network in May 2022.
The number of stores carrying the gift cards will grow twofold, from roughly 6,000 stores to 12,000. TAPPP claims that, since the launch of the cards, the initiative has experienced an industry-leading redemption rate of 99%, with up to 75% of customers redeeming their purchases within just 2 hours.
BetMGM gift cards were only available in 12 states when the expansion was announced in May 2022, though launches in Wyoming and Mississippi were already in the works. Matt Prevost, Chief Revenue Officer of BetMGM, reiterated the fact that the betting card project has exceeded all of the provider's expectations:
"The launch of our prepaid sports betting card business has exceeded all expectations, and we are looking forward to even greater success as legal sports betting continues to enter new markets across the country. The program's expansion this quarter is the latest phase of our continued successful partnership with TAPPP to provide customers with an easy and responsible way to fund their BetMGM accounts."
Houston Astros and BetMGM Partnered Together in May 2022
In further BetMGM news, the sports betting and digital gaming operator became the exclusive Sports Betting Partner of MLB's Houston Astros in May 2022, symbolizing the company's first-ever partnership in the state of Texas.
In what is sure to be a huge boost to BetMGM's presence in the state, BetMGM branding will be clearly displayed at Houston's Minute Maid Park, featuring a permanent outfield wall sign and rotational promotional messaging behind the stadium's home plate.
For their part, Houston Astros fans will receive in return the ability to participate in a wealth of VIP experiences which are normally exclusive to BetMGM customers, such as throwing out the first pitch, on-field access to batting practice, VIP getaways for away games, and much more.
BetMGM CEO Adam Greenblatt hailed the addition of the Astros to BetMGM's portfolio as a huge gain for the sports betting operator:
"The Houston Astros are a monumental addition to our portfolio of strategic partnerships with professional sports teams across the U.S. The organization's passionate fan base will be key to the growth of BetMGM throughout the South as we look for new ways to engage fans with unique experiences that go beyond the game."
Giles Kibbe, Senior Vice President and General Counsel for the Astros, reassured fans that the team's partnership with BetMGM would enable the team to more directly engage with them:
"We are looking forward to our partnership with BetMGM. As we continue to strive for new ways to add to the fan experience, this partnership will provide another way for the Astros to engage with our fans."
Have you enjoyed this article? Then share it with your friends.
Share on Pinterest