iGaming operator giant BetMGM together with the New York-based sports technology and marketing company TAPPP have announced a major "aggressive expansion" of BetMGM's gift card distribution network. The number of stores carrying the prepaid cards will approximately double from around 6,000 to more than 12,000 in the current quarter of 2022.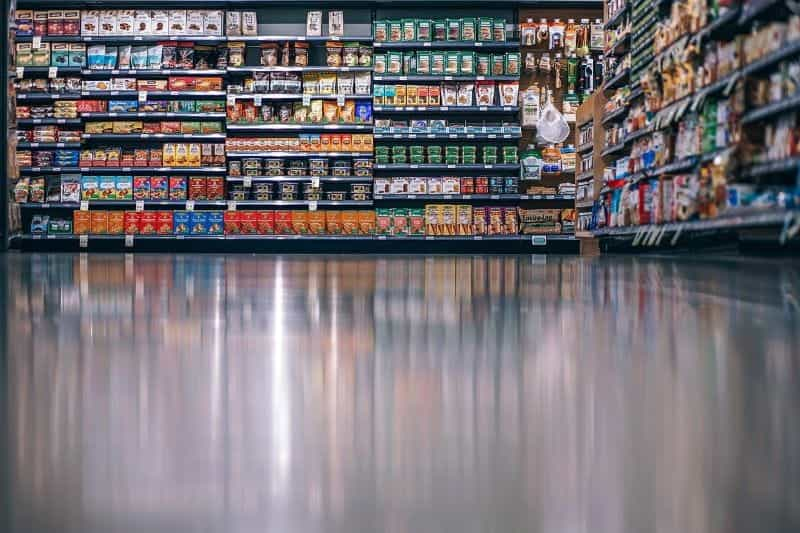 BetMGM Gift Card Business Sees Redemption Rate of 99%
If you're a frequent retail grocery shopper in the United States, you'll likely be seeing more BetMGM gift cards very soon: New York-based sports technology and marketing company TAPPP together with the iGaming giant have announced an "aggressive expansion" of BetMGM's gift card distribution network.
In a partnership that originally launched back in September 2021, BetMGM's partnership with TAPPP has succeeded in attracting new customers, while also providing existing customers "with a fast, flexible option to fund their BetMGM accounts in states in which sports betting is legal."
According to TAPPP itself, since the beginning of BetMGM's gift card venture, the business has seen an industry-leading redemption rate of 99%, with nearly 75% of customers redeeming their purchases within just 2 hours.
As of writing, BetMGM gift cards are currently on sale in 12 states, including recent launches in New York and Pennsylvania, with upcoming launches in Wyoming and Mississippi currently in the works.
Forthcoming Expansion Will Push Further Into Grocery Retail Segment
In a press release on the matter, TAPPP clarified what exactly the expansion of BetMGM's gift card offering will look like in practice, revealing that "this quarter's expansion will push the distribution network further into the grocery segment, a vastly underutilized retail space in sports betting prepaid cards, and within big box/home improvement retailers."
Matt Prevost, Chief Revenue Officer of BetMGM, went onto emphasize that the betting card business has surpassed all of the provider's expectations, clarifying that the initiative with TAPPP is meant to allow customers to fund their BetMGM accounts in safe and seamless ways:
"The launch of our prepaid sports betting card business has exceeded all expectations, and we are looking forward to even greater success as legal sports betting continues to enter new markets across the country. The program's expansion this quarter is the latest phase of our continued successful partnership with TAPPP to provide customers with an easy and responsible way to fund their BetMGM accounts."– Matt Prevost, Chief Revenue Officer, BetMGM, Press Release
Helping support BetMGM's marketing and acquisition campaigns is TAPPP's API-driven platform, which provides real-time redemption data. The New York-based sports technology and marketing company also provides BetMGM with strategic support, payment servicing, and sales analytics, with the purpose of helping drive sales and customer retention.
BetMGM Gift Cards First Unveiled Back in September 2021
As already mentioned, sports betting operator BetMGM began to offer officially branded gift cards for sale in convenience stores all across the United States back in September 2021, as the result of an exclusive partnership deal with payment provider TAPPP.
The first release of the gift cards saw them stocked in 6000 locations across eight states, at least at first, and could be bought in denominations of $25 and $50. TAPPP is the prepaid consumer marketplace of Singapore-based Swissclear Global.
Head of payments at BetMGM Maria Tomlinson said that one of the reasons behind launching the gift cards was the need to reach customers in quick and accessible manners:
"One of the biggest pieces of feedback we get from our customers is that they want a simple and convenient way to fund their accounts. Just in time for the start of football season, we're thrilled to introduce an option for players to quickly and securely fund their BetMGM accounts, while avoiding deposit failures."– Maria Tomlinson, Head of Payments, BetMGM, Press Release
Meanwhile, TAPPP founder and CEO Sandy Agarwal explained the payment provider's partnership with BetMGM fell directly in line with its long-term goals:
"BetMGM is synonymous with sports betting and will now be ubiquitous in some of the largest retailers across the U.S. They are the perfect partner in our journey to make sports betting and iGaming more accessible. Expanding the available funding options for sports bettors along with providing the ability to share in the BetMGM experience through gifting perfectly aligns with TAPPP's mission, to create more access and engagement for fans."
BetMGM Partnered with Houston Astros in May 2022
In other recent BetMGM news, the casino and iGaming operator recently became the exclusive Sports Betting Partner of MLB's Houston Astros in May 2022, marking BetMGM's first partnership in the US state of Texas.
BetMGM can now enjoy the fact that its signage will be prominently displayed at Houston's Minute Maid Park, including the likes of a permanent outfield wall sign, as well as rotational promotional messaging behind the stadium's home plate.
For their part, Astros fans will now be able to take part in a variety of VIP experiences normally reserved for BetMGM customers, such as for example throwing out the first pitch, on-field access to batting practice, and VIP getaways for away games
BetMGM CEO Adam Greenblatt explained that the team is crucial to the operator's continued expansion throughout the American South:
"The Houston Astros are a monumental addition to our portfolio of strategic partnerships with professional sports teams across the U.S. The organization's passionate fan base will be key to the growth of BetMGM throughout the South as we look for new ways to engage fans with unique experiences that go beyond the game."
Have you enjoyed this article? Then share it with your friends.
Share on Pinterest