The increasingly popular sportsbook provider Betfred USA Sports has revealed that it has finally launched its sportsbook offering at the Silver Reef Casino Resort in Washington. The sportsbook complex, which will take over a space formerly occupied by a bar, will feature multiple high resolution video walls, sportsbook seating, multiple betting stations and self-service kiosks.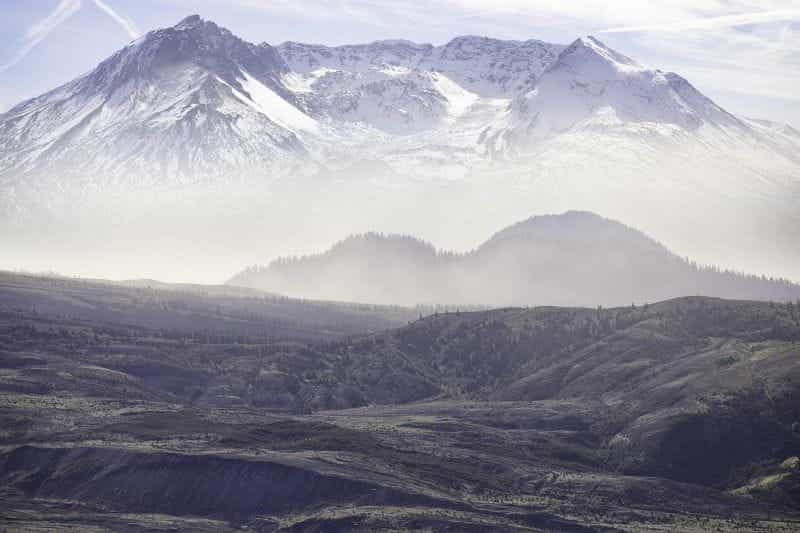 Honorary First Bet Made by Former NFL Quarterback Warren Moon
Betfred USA Sports, a major sportsbook operator seeking to grow its presence in the United States sports betting scene, has come out and revealed that its popular sportsbook product has been launched at the Silver Reef Casino Resort in the Pacific Northwestern state of Washington.
Betfred's sportsbook complex will be situated in an area in the Silver Reef Casino Resort which was formerly taken up by a bar. The facility is expected to feature multiple high resolution video walls, sportsbook seating, several betting stations and self-service kiosks, as well as of course food and beverage.
The Silver Reef Casino Resort is operated by the Lummi Nation, a tribal casino operator, and is physically situated between Seattle and the Canadian city of Vancouver. It hosts more than 1,000 slots, 206 hotel rooms, as well as an 18-hole championship golf course.
Betfred USA's sportsbook itself first launched on August 31st, 2022, and was christened by an honorary first bet made by Warren Moon, who is a former National Football League quarterback and who has played with teams such as the Houston Oilers and Minnesota Vikings.
Speaking on behalf of the operator, Betfred USA Sports chief operating officer, Bryan Bennett, leveraged the company's extensive 50-year experience in the bookmaking world and revealed that it has been keeping the state of Washington in mind for quite some time now:
"We look forward to utilizing our 50 years of bookmaking experience to make the Betfred Sportsbook at Silver Reef Casino Resort the go-to destination for sports wagering in the state. We've long been eyeing the state of Washington and are excited to enter the market in partnership with Lummi Nation and the team at Silver Reef Casino."– Bryan Bennett, Chief Operating Officer, Betfred USA Sports, Press Release
Retail Sports Betting was Legalized in Washington in 2021
In terms of the recent history of sports betting in the state of Washington – retail sports betting was already legalized in the state in 2021, following the state agreeing on new compacts with a number of local tribes.
These groups were previously the only ones that could offer gambling services in the state, as was somewhat par for the course around the United States. On top of simple retail wagering, these tribal operators may also offer mobile bets, but only at their own physical properties.
For its own part, Betfred currently holds betting licenses in Arizona, Iowa, Pennsylvania, Louisiana and Colorado, with Ohio, Nevada, Maryland, and lastly Virginia, pending it receiving the necessary regulatory approval.
Marty Sauvage, the chief executive of Silver Reef Casino Resort, which is where Betfred USA Sports' recently launched sportsbook will be housed, explained that the casino is honored to be hosting the facility – something which will surely benefit its guests' betting experience:
"We are extremely excited about opening and operating the sportsbook with our partner Betfred. The sportsbook will be a fantastic new amenity for our guests and will enable us to continue delivering the premier gaming and resort experience in the Northwest."– Marty Sauvage, Chief Executive, Silver Reef Casino Resort, Press Release
A brief survey of the current situation of the Washington sports betting market reveals that Flutter Entertainment-owned FanDuel Group is now partnered with the Suquamish Clearwater Casino Resort, while BetMGM has secured a deal with the Puyallup Tribe of Indians to operate retail sports betting at the Emerald Queen Casino. Finally, Caesars Entertainment opened its own retail sportsbook in Washington this past February 2022 at the Muckleshoot Casino in Auburn.
Betfred Partnered with Cincinnati Bengals in July 2022
In other Betfred-related news, the sportsbook operator's US division revealed just recently in July 2022 that it was stepping into an exclusive partnership with the Ohio National Football League (NFL) team the Cincinnati Bengals.
The multi-year deal between the two will see Betfred assume the role of the team's official sports betting partner. The partnership will also feature a selection of fan engagement activations, promotions, and free-to-play gaming opportunities.
Betfred's business in Ohio doesn't stop at the Cincinnati Bengals, however, with the company also revealing its intentions to unleash a mobile sports betting app in Ohio, given that it receives the appropriate licensing and regulatory approvals from the state.
Betfred Group chief operating officer Mark Stebbings sees the deal with the Bengals as a vital opportunity for the operator to further entrench its standing in the US sports betting market:
"This is an exciting opportunity to partner with the Bengals as we continue to expand Betfred across the US and into Ohio with the launch of sports betting in the near future. The Bengals are a premier franchise with a passionate fanbase and a history of innovation that aligns with our brand. We look forward to engaging with fans across the state as we introduce them to unique betting promotions and content throughout the year."
Betfred Entered into Maryland Betting Market in July 2022
Betfred also made its presence known in the state of Maryland's betting market when it signed a market access deal in Maryland with the off-track betting operator and restaurant Long Shot's, based in Maryland's Frederick County.
Thanks to the deal, Betfred can now offer both retail and online sports betting to sports betting fans physically present in the Old Line State. The two are currently at work on a temporary retail sportsbook set to open nearby the Maryland Jockey Club's off-track betting facility, which is located within Long Shot's.
Betfred Sports chief operating officer Bryan Bennett expects a highly lucrative partnership between Betfred and Long Shot's:
"When combining Betfred's 50 years of bookmaking experience and Long Shot's success with off-track betting, we believe this will be a formidable partnership to compete in the Maryland sports betting space."
Have you enjoyed this article? Then share it with your friends.
Share on Pinterest