Betfred's sports betting division, known as BetFred Sports, has announced that it has signed a market access deal in Maryland with the off-track betting operator and restaurant Long Shot's, based in Maryland's Frederick County. As a result of the deal, Betfred will now be able to offer both retail and online sports betting in the state.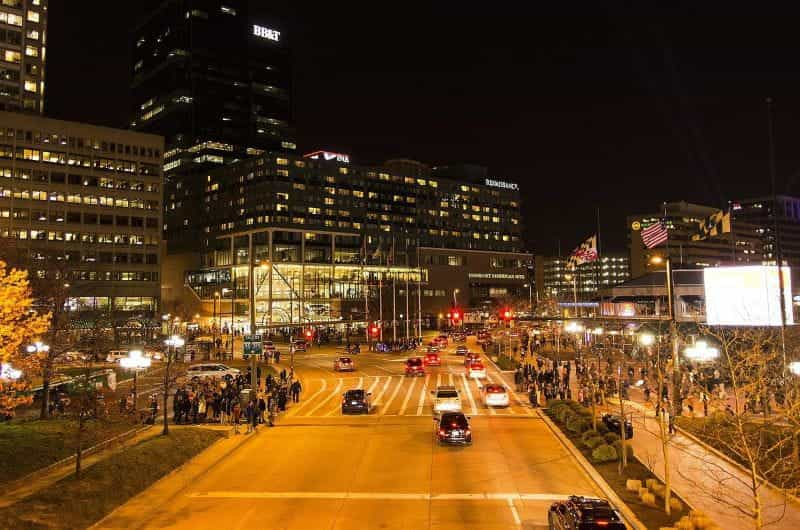 Temporary Retail Sportsbook to Open in Time For 2022 NFL Season
Maryland's sports betting scene has a newcomer in the form of Betfred's sports betting division, Betfred Sports, which has revealed that it has stepped into an exclusive market access deal in the state together with the off-track betting complex and restaurant Long Shot's, located in Frederick County, Maryland.
As a result of the market access deal between Betfred Sports and Long Shot's, Betfred will now be in a position to offer both retail and online sports betting to sports betting fans located in the Old Line State.
The first moves of the partnership will see a temporary retail sportsbook open right next to the Maryland Jockey Club's off-track betting facility, which is located within Long Shot's. This project is scheduled to launch just in time for the 2022 National Football League season in September 2022. The facility will feature in-person betting windows and self-serve betting kiosks.
As for future plans, a permanent sportsbook facility with a video wall, theater-style seating, and food and beverage facilities are indeed in the works and is currently scheduled to open early next year in 2023.
Of course, Betfred would also very much like to unveil its online sports betting offering in the state of Maryland but, given that this vertical's launch is still in limbo, these plans still remain subject to approval from the relevant regulators.
Online Sports Betting Launch Still Being Held Up in Maryland
Sports betting finally arrived in the state of Maryland when the Governor of Maryland, Larry Hogan, signed a bill to legalize both online and retail sports betting in 2021. Prior to this, voters had approved sports betting during a November 2020 referendum.
And while retail betting has been active in the state since December 2021, online sports betting has yet to launch, leading Governor Hogan to angrily call on regulators to ensure that the vertical is ready for launch in time for the upcoming National Football League (NFL) season, which begins on September 8th, 2022.
Meanwhile, back to the partnership between Betfred Sports and Long Shot's, Betfred Sports chief operating officer Bryan Bennett believes the combination of both company's experience and success will result in a highly fruitful partnership:
"When combining Betfred's 50 years of bookmaking experience and Long Shot's success with off-track betting, we believe this will be a formidable partnership to compete in the Maryland sports betting space."– Bryan Bennett, Chief Operating Officer, Betfred Sports, Press Release
For its part, Long Shot's chief executive Alyse Cohen said the betting facility was over the moon to be partnering with Betfred, describing Long Shot's as one of the foremost betting complexes in the state of Maryland:
"We were at the forefront of bringing sports betting to Maryland and specifically to Frederick. We are thrilled to open a sportsbook at Long Shot's in partnership with Betfred Sports. We are proud that Long Shot's is one of the premier off-track betting locations in the State and we look forward to achieving similar success with sports wagering."– Alyse Cohen, Chief Executive Officer, Long Shot's, Press Release
Maryland Governor Slammed Mobile Betting Delay in June 2022
As already mentioned, in June 2022, Maryland Governor Larry Hogan, ordered the state's Sports Wagering Application Review Commission (SWARC) to "immediately accelerate and intensify" their efforts to license online betting operators ahead of the launch of the NFL season in September 2022.
Hogan attributed the delay partly due to the "overly complex" nature of the state's sports betting legislation, supposedly existing to appease certain special interest groups instead of running the most efficient system. Despite the situation, he still feels that the delays are "unacceptable".
He therefore urged the SWARC to prioritize the awarding of online licenses to operators that have already received retail licenses, more based on a first-come-first-served basis, rather than the current points system.
Another improvement to the licensing process suggested by Hogan was the release of a strict and clear timeline for online wagering, the issuing of drafts of the application form, and quickly communicating all of this clearly to all involved parties.
Hogan ended his remarks by claiming that he shares the frustration of Maryland gamblers surrounding the delayed launch of iGaming in the state:
"Marylanders have grown frustrated waiting for mobile sports wagering as they have watched it become available in state after state across the country, including our neighboring jurisdictions of Delaware, Pennsylvania, West Virginia, Virginia and Washington DC. I share their frustration, and I call upon you to immediately take the steps that I have outlined."– Larry Hogan, Governor of Maryland, Statement
Maryland's Sports Betting Market Officially Launched in December 2021
Maryland's retail sports betting market finally launched in December 2021, with the occasion being celebrated by Governor Larry Hogan placing the state's first legal bet at the MGM National Harbor's retail sportsbook.
The Maryland Lottery and Gaming Commission's (MLGCC) Sports Wagering Application Review Commission (SWARC) paved the way for the vertical's official launch by issuing five sports betting licenses to land-based casinos in November 2021.
These lucky few licensees were: Penn National's Hollywood Casino in Perryville, Caesars Entertainment's Horseshoe Casino in Baltimore, Cordish Companies' Live! Casino & Hotel in Hanover, the MGM National Harbor in Oxon Hill and Churchill Downs' Ocean Downs Casino in Berlin.
Hogan celebrated the market's launch as the result of more than a years' worth of effort:
"Today marks the culmination of more than a year of effort to get sports betting up and running here in the State of Maryland. In addition to allowing Marylanders to bet on football, basketball, and more, sports betting will also help to keep more dollars in-state and will provide another critical revenue source for public education without raising taxes on families and small businesses."
Have you enjoyed this article? Then share it with your friends.
Share on Pinterest