Sports betting platform BetBull has announced that it will cease all operations on July 3rd. The brand has not offered an explanation to its customers, but has advised them that they can withdraw funds from their accounts. BetBull's mobile betting app was popular amongst sports fans thanks to its innovate social features.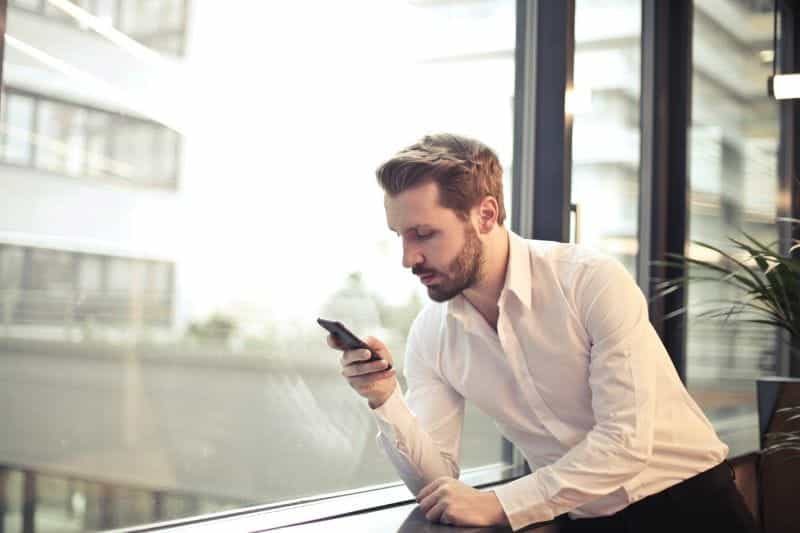 Customers to Withdraw Funds
Innovative sports betting platform BetBull has made the difficult decision to cease all of its operations in the coming weeks. Publishing an update to customers on its website, management revealed that the popular sportsbooks will close down on July 3rd 2022.
Until then, customers can log into their accounts and withdraw their funds as usual. After that date, BetBull's Customer Support team will assist customers by processing withdrawals manually. Those seeking help can contact the platform's Customer Support team via email at Support@BetBull.com.
Betting fans can no longer register new accounts with BetBull, as the last date to do so was June 20th. It also stopped accepting deposits on the same day. From midnight on June 24th, the only activity that users can carry out on the website is withdrawals.
BetBull has recommended that customers withdraw funds in the usual way before it ceases its operations. It has promised that it will make every attempt to return any account balance to customers via their stored payment method if they have not withdrawn funds by that date. Customers are advised that refunds may take up to 21 days to be processed.
BetBull has stated that in instances where it is not able to make refunds, it will contact customers directly via email to collect updated details. Customers do not need to close their accounts. Those whose accounts are locked or timed-out can still withdraw funds by contacting Customer Support.
Open bets on events that will be completed by midnight on June 26th will remain active, and will be settled as usual. Any open bets that are ongoing after that time will be voided and the stake amount will be returned to the customer's account. Customers have until midnight on June 26th to cash out of open bets.
US Partnership
BetBull was launched in 2015 by betting and gaming entrepreneur Sadok Kohen. The platform was marketed as a proprietary built mobile-first sportsbook, targeting those who like to bet on the go in the UK and other regulated European markets. BetBull soon became a competitive force in its niche, leading to big developments for the company.
In 2018, BetBull entered into a US joint-venture partnership with casino operator Wynn Resorts. Hot on the heels of the overturning of PASPA, the pair were amongst the first on the scene to take on the emerging US sports betting market. With BetBull's expertise and Wynn's resources and US presence, it proved to be a recipe for success.
As part of the partnership, Wynn Resorts worked with BetBull to launch the Wynn Interactive division. Kohen helmed the venture as President and CPO. Alongside BetBull, Wynn launched two more betting apps; WynnBET and Wynn Slots. Kohen leads WynnBET, which focuses on casino and sports betting entertainment, as President.
By the end of 2020, Wynn Resorts had boosted its shareholding in BetBull to 71%. Wynn Interactive is now operational in nine US states, with plans to expand further as the market grows. New York is the latest state that Wynn Interactive has entered, since online betting officially became legal in the Big Apple in January.
The closure of BetBull has seemingly come out of the blue, and the company has provided little in the way of explanation as to why it has called time on the popular app. Media outlets have speculated that the decision had more to do with regulatory headwinds than financial problems, as Wynn's most recently published accounts reported a six-figure operating profit.
With more restrictive legislation expected in the UK once the government completes its review of the 2005 Gambling Act, it seems that Wynn has opted to focus its efforts on its US operations. While Wynn's partnership with BetBull provided the support it needed to launch its US apps, sources claim that BetBull did not make a profit in the UK.
Social Betting
Last week, Stephen Power, better known as the Racing Blogger, was busy providing social media content for the platform at the Royal Ascot. Last month also saw contributions from football ambassadors Darren Brent and Ray Parlour at the UEFA Champions League final between Liverpool and Real Madrid.
Fans of BetBull enjoyed its unique ability to offer online betting as a social activity amongst friends. With the tagline 'Never Bet Alone', BetBull was effective at utilizing new media and disrupting the sports betting market. Customers could use the app to track the progress of bettors and interact with others that had backed the same sporting outcomes.
Customers reacted to the news on twitter, with some describing the end of BetBull as a shame. Many praised the platforms social features, but criticized the site's latest update. In particular, users were not fond of its new limits and refurbished interface.
Sportsbooks in the US are looking to the UK for guidance on how the public react to betting and gaming trends. The concept of social betting took a while to take hold in the UK, as many operators which predated the rise of social media failed to invest in it. Nowadays social media has become an intrinsic part of most operators' marketing strategies.
Various bookmakers have attempted corner the market with their own social betting offerings, but many have been met with failure. These include WhatsApp for betting, Paddy Power's Messenger Betting, Sky Bet's Group Bets and Friend-to-friend betting. In the US, the concept has received a better reception.
Most notable is DraftKings, which hosts a Twitter-style social platform where customers can post bets and build a social following. DraftKings recently launched Bet Groups, a feature that allows groups of friends to follow or fade each other's bets. In 2021, the number of customers that used its social features rose by 67% between Q3 and Q4.
Have you enjoyed this article? Then share it with your friends.
Share on Pinterest