The 2022 Star Sports & TRC English Greyhound Derby 2022 enters its second round this weekend. 96 greyhounds are still in contention for the £175,000 winner's prize and a place on the Greyhound Derby Roll of Honor that features famous names such as Mick The Miller, Rapid Ranger and Westmead Hawk.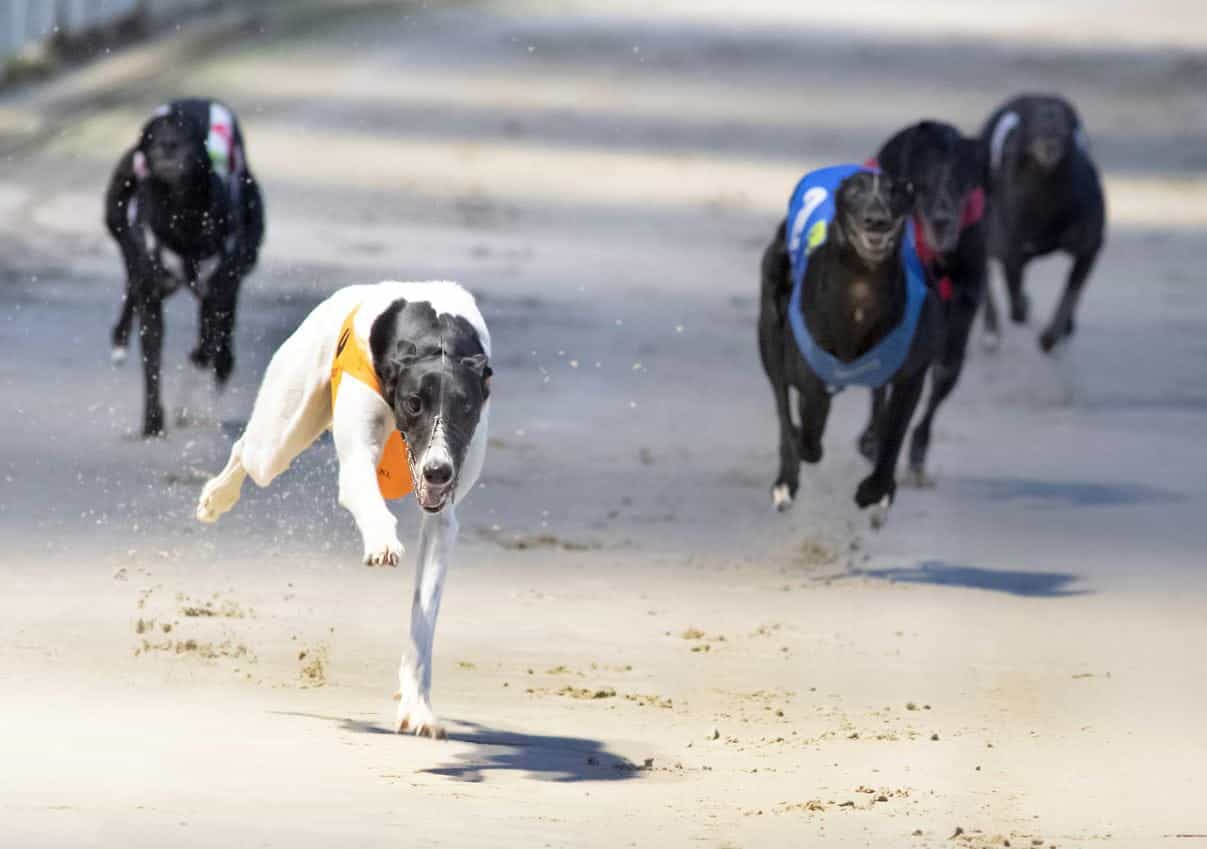 Irish-trained Ballinabola Ed tops the Derby betting list following a sparkling first-round victory where the puppy breached the 29-seconds mark. He is available at 10/1, two points clear of Lautaro, a greyhound that broke Towcester's track record when winning his first-round assignment for trainer Patrick Janssens.
Defending champion, Thorn Falcon, failed to win his first-round contest after encountering early trouble. However, bookmakers are respectful of his chances and make him 16/1 in the ante-post market.
Lawrence Expert Eye Has Been Taken by Improving Ed
Paul Lawrence, a greyhound racing commentator and host of the popular Greyhound Watchalong YouTube channel, is full of enthusiasm for the 2022 Derby. "I honestly think this is one of the best Greyhound Derby's I have ever seen," he exclaimed when talking to Online-Casinos.com.
"Quality runs deep throughout the competition. That's underlined by the fact the bookies went 20/1 the field at the outset. It really is such an exciting Derby this year," Lawrence said before giving an insight into his fancies for the 2022 contest.
"Ballinabola Ed is a young dog with the potential to improve. He is a really exciting dog, one of the best puppies I have seen in a long time. But Lautaro is also an improving dog that is clearly getting better with experience."
"He is the best hope for the home contingent and comes from Patrick Janssens' kennels which has an enormously strong team this year. Pat has a very strong hand," Lawrence continued. "In addition to Lautaro and Thorn Falcon he has Deelish Frankie, Bockos Belly, Aussie Captain and Romeo De Niro."
"Thorn Falcon is a wide-seed and there are only eight wide-seeds left in the competition. It means he will always get a good draw to work from. He goes from trap-6 in the final second-round heat on Saturday night. That race features another dog I like, Scarty Yank. He has good all-around pace and is already into 25/1 from 66's."
How to Watch the Greyhound Derby
The remainder of the 2022 Greyhound Derby will be televised on Racing Post Greyhound TV. It is available on Sky channel 437, Freesat channel 250 and Freeview channel 264. Today's leading online sports betting sites will also stream the action live. From the third round onwards, all Derby heats will take place on Saturday evenings.
Towcester Racecourse reports the gala Derby final meeting – scheduled to take place on June 25 – will feature an array of live music and entertainment plus a wide variety of food and drink stalls. The track's restaurant, VIP boxes and the trackside marquee are sold out, but general admission tickets are still available for £30. Gates will open at 3 pm.
Have you enjoyed this article? Then share it with your friends.
Share on Pinterest