Prominent iGaming operator 888 Holdings and gambling technology provider Playtech have announced that they are expanding their already-active content partnership in order to expand their presence in the burgeoning US betting market. Playtech will make available its live casino and random number generator (RNG) games to 888casino in a variety of states – the first one being New Jersey.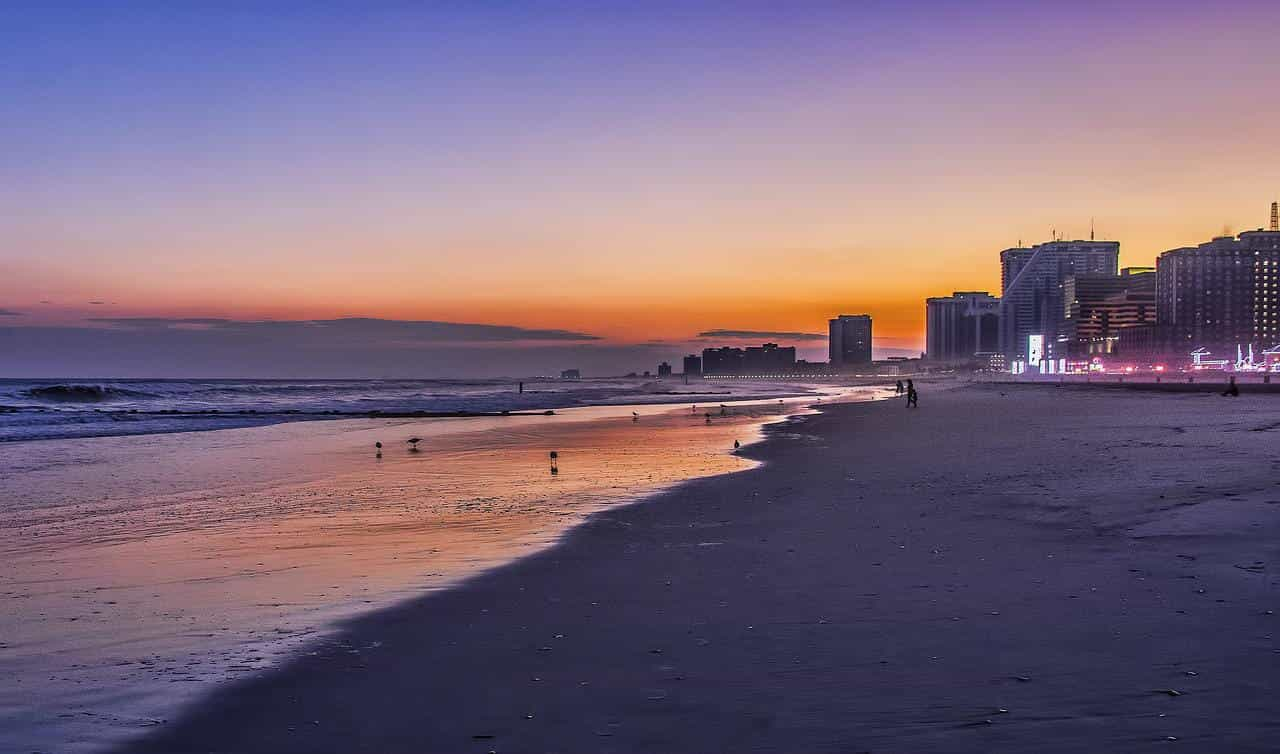 888 Already Offers Playtech Content in Several Global Markets
The online gaming/iGaming operator 888 Holdings and gambling technology provider Playtech have revealed that they have both decided to expand their existing content partnership with the ultimate goal of aiding both of their plans to keep growing their presence in the United States' ever-growing gambling market.
The agreement, which spans multiple US states, will see Playtech agreeing to provide its random number generator (RNG) and live casino games to 888casino in several territories – with everything kicking off in the state of New Jersey to start.
It is worth noting that 888casino already distributes Playtech's content across several regulated markets across the globe. The expansion of the content agreement between 888 Holdings and Playtech will focus specifically on expanding 888's business in and of itself.
Agreement Will Enhance Overall Player Experience, says 888
Commenting on the news of 888 Holdings and Playtech expanding their content partnership, 888 US president Howard Mittman promised online gaming players a far more enhanced and exciting gaming experience as a result:
"This agreement will enhance the overall player experience by offering more entertaining and dynamic games, which is a key part of our content and product leadership strategy. We look forward to welcoming Playtech's content and growing our partnership together."– Howard Mittman, President, 888 US, Press Release
For its part, Playtech's chief operating officer Shimon Akad said the news was an important new chapter for Playtech's operations in the United States:
"I am thrilled that our trusted partners, 888, have chosen to take our live casino and RNG games across multiple states, marking another exciting step in our expansion in the US."– Shimon Akad , Chief Operating Officer, Playtech, Press Release
He went onto clarify how live casino is Playtech's latest offering in the US, simultaneously giving operators the chance to inject some diversity into their own offerings:
"Live casino is Playtech's newest proposition to the US market and it is giving operators the opportunity to diversify their offering, resulting in great demand for our industry-leading software."
The extension of the partnership between 888 Holdings and Playtech arrived shortly after 888 signed and sealed its takeover of William Hill's non-US assets from Caesars Entertainment for a whopping £1.95 billion. As a result of the acquisition, 888 now boasts William Hill and Mr Green among its brands alongside 888casino and SI Sportsbook.
888 Received Ontario iGaming License in March 2022
The United States isn't the only market in 888's crosshairs, as back in March 2022, the Gibraltar-based online casino provider announced that it had secured a new iGaming license in the Canadian province of Ontario.
The iGaming operator can now freely offer online casino, sport betting and poker products to players physically located in the province, thanks to the fact that it was awarded the license by the province's chief gambling regulator – the Alcohol and Gaming Commission of Ontario (AGCO).
Chief executive of 888 Itai Pazner characterized the Canadian province as a perfect long-term growth opportunity for the company:
"As a group, our focus is on strengthening our presence and offer to customers across key regulated markets. To that end, Ontario represents an attractive long-term growth opportunity for 888 and this is an extremely strategically important milestone for us."– Itai Pazner, Chief Executive Officer, 888, Press Release
888sport Signed New UK-Focused Deal with NFL in May 2022
In more recent news, 888sport, which is 888's sports betting division, announced in May 2022 that it had signed a new sponsorship agreement with the National Football League in which it would continue being the NFL's official sports betting partner in the UK and Ireland until 2025.
888 can now use this opportunity to expand its relationship with the NFL, with sports fans who attend games at Tottenham Hotspur Stadium and Wembley Stadium now being able see the 888sport logo and other branding displayed on the inside and outside of the stadiums.
During the games themselves, LED advertising boards will be used to promote the two's sponsorship. And television matches and replay highlights will also prominently display 888 branding – which is sure to be a boost to the iGaming provider's UK presence.
Vice President and Head of Sport over at 888sport, Pedro Barreda, sees the deal as a vital milestone for 888:
"We are really delighted to be the official sports betting partner of the NFL and playing our part in the continuing growth and success of such an amazing brand and sport in the UK & Ireland. Our partnership will bring 888sport closer to the heart of live sport and continue to inspire us to create great content-rich and entertaining experiences for our customers. We are really looking forward to continuing our work with the NFL and cannot wait for the start of the new season."
Have you enjoyed this article? Then share it with your friends.
Share on Pinterest